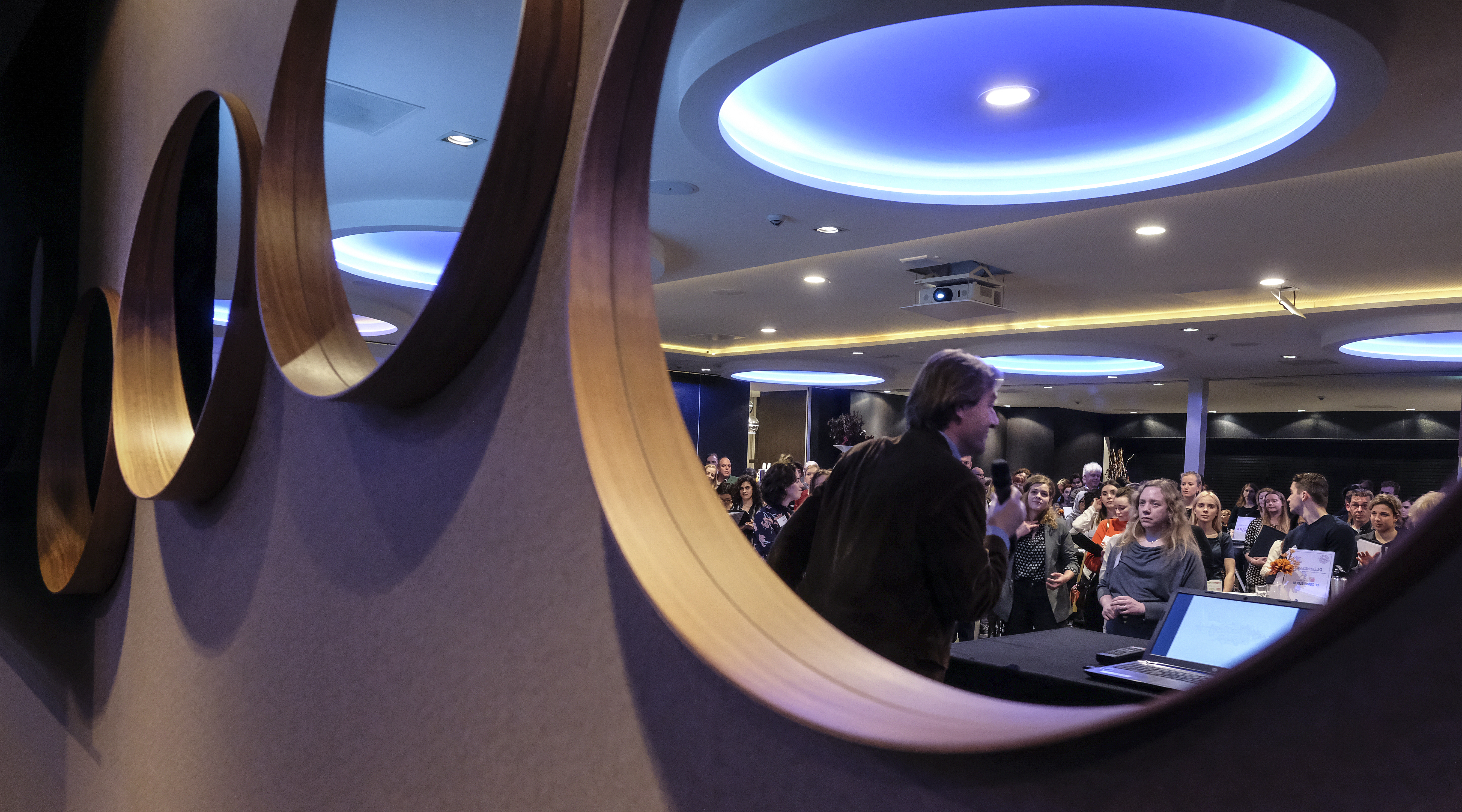 PREMIUM: my experience with 'project-based working' workshop
19-02-2018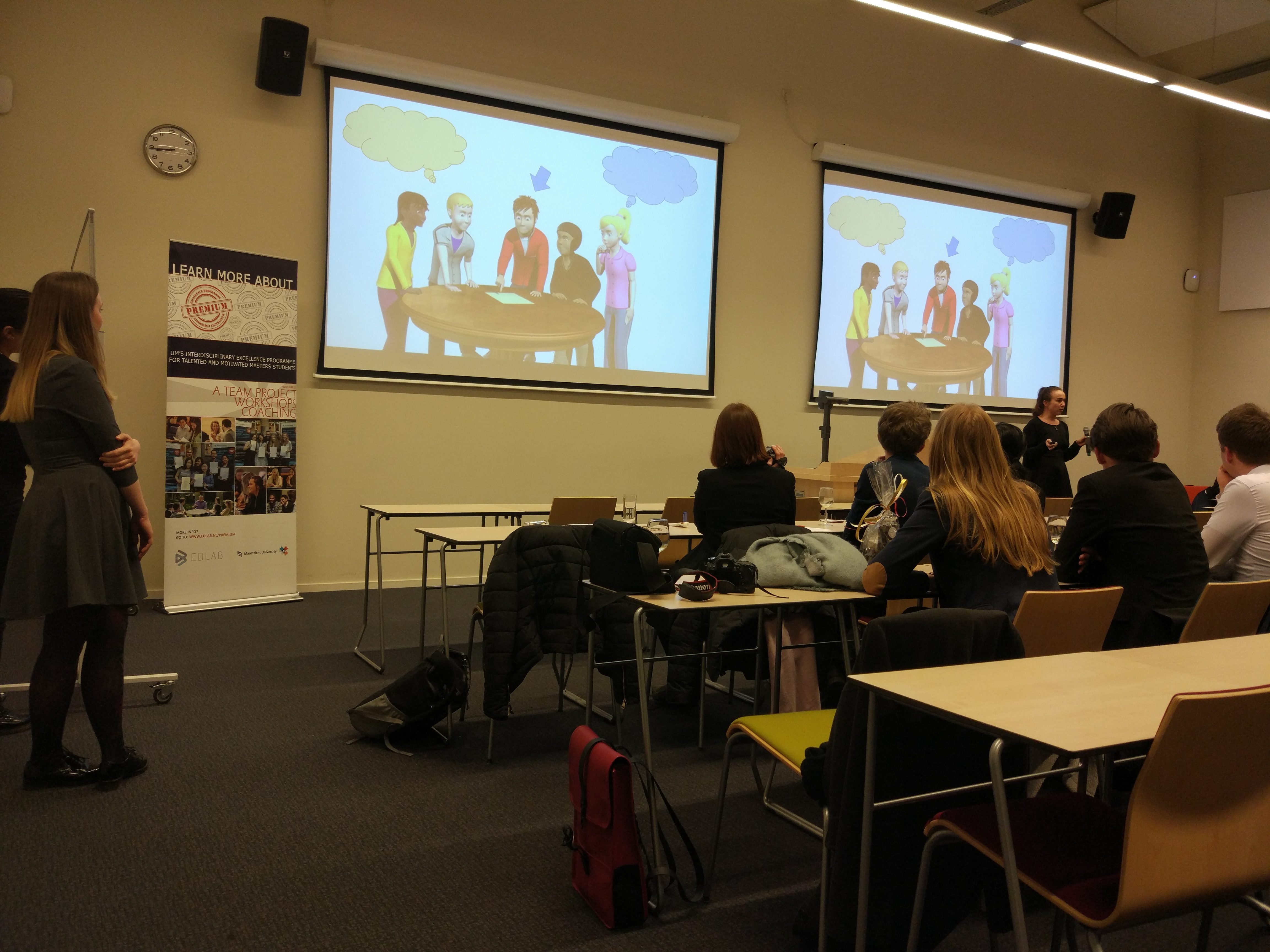 PREMIUM – Commit and overcome: Mid-term presentations
13-04-2018
Out of my PREMIUM experience so far, the one event that has stood out most for me is the Mix & Match event, a networking evening which would determine which project we would work on for the coming months. It is the instance where, in advance, I was most nervous – even meeting with the team and our clients for the first time was easier for me. This was mainly due to the fact that this was a rather new and unknown situation to me, as I had never been to a formal networking event before. Unfortunately, the location was not that easy to find for me, so I was a bit late as well – but luckily, I ran into fellow searching PREMIUM students along the road soon enough, so now with three of us, we managed to get to the hotel.
Inside, most of our fellow students and the clients had already filled the room and were chatting, drinking and snacking. At the door, we received a little welcome package, with useful tips, a map of the room so as to locate every table and potential client we might look for, and most importantly, business cards to hand out to the five clients of our preference. So, in I went, greeting some of my fellow students, and making my way to the first interesting table rather nervously. It was surprisingly easy, though, to approach, introduce myself, and join the ongoing conversation. While still nervous at the first table, I noticed that I was getting less nervous and was more confident while starting the next conversation already.
I visited all tables for the projects I had found most interesting based on their description, but when every client pitched their work, one additional project roused my interest, as it was brilliantly introduced. I visited this one in the very end and was surprised to find all nervousness gone. This was my most important lesson of the day certainly: it was much easier for me to talk to the prospective clients where I had less prior expectations for the outcome. The last two tables I visited, I had a much easier time carrying on a conversation, as I less urgently wanted everything to go well. Once I was relaxed, the networking was much more fun, like having a conversation with friends much more than a dry potential "business transaction". And in one of the last projects, I also got put on the team, which has been great so far.