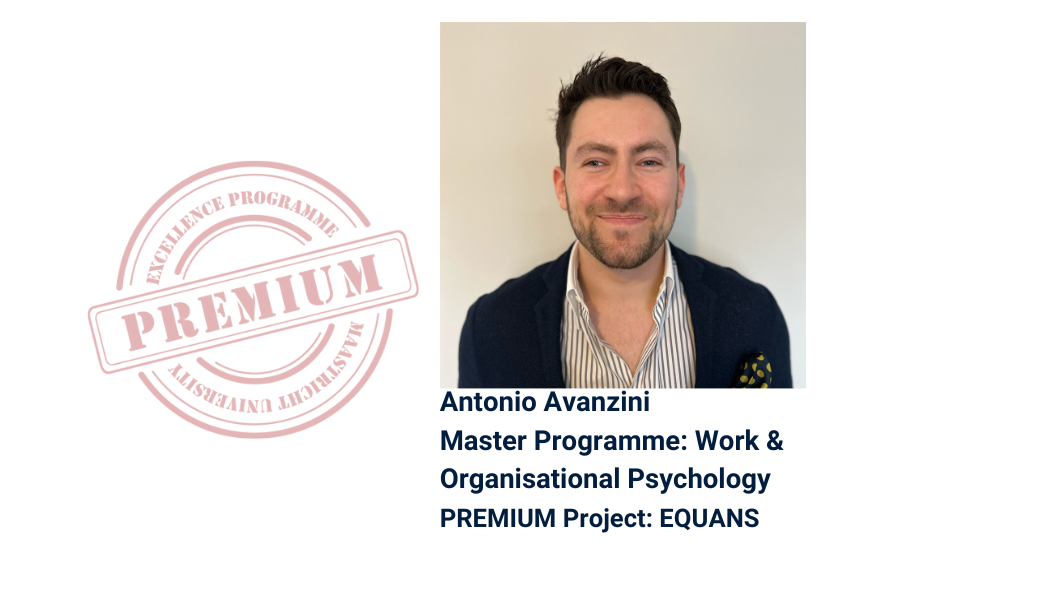 A day (or two) in the life of a PREMIUM student
09-03-2023
My name is Irene I am a Master student in Neuropsychology. This year I decided to make the most of every opportunity that the UM could give me and I applied to the PREMIUM program. Let me take you on a journey of what it's like to be a PREMIUM student. It is important to take into account that this will require extra hours on top of your studies, but trust me, it's worth the extra effort!
As a master's student with no additional courses, my days are dedicated to PREMIUM and my research internship. Since I live in Liege, I take a quick 30-minute train ride to Maastricht almost every day. I spend my mornings at the university working on my master's thesis. It is in the afternoons and/or evenings when I dive into my PREMIUM work.
The program offers workshops, coaching, and collaborative projects that provide endless opportunities for personal and professional growth. One of the highlights of my PREMIUM experience has been meeting with my competence coach. We meet after lunch at a nearby café and discuss my aspirations, fears, and areas of personal development. This has been a game-changer for me, as I've learned how to better focus on my professional goals and navigate new challenges. After the meeting with my coach, I hop on a quick Zoom call with my PREMIUM team to plan out the week's goals and divide up responsibilities. Communication is key in any team, and because of the highly demanding program you must rely on them.
After the zoom call, I was ready to head home and rest. It's important to note that while PREMIUM does require extra time and effort, it's also important to take care of oneself. Resting is just as important as hard work, and I make sure to prioritize self-care in my routine. By taking breaks and giving myself time to recharge, I'm able to come back to my work and studies with renewed energy and focus.
Sure, the extra hours required for PREMIUM can be daunting and it will require time management skills, however, the program's benefits are worth it. Through PREMIUM, I am gaining invaluable skills and experiences that I'll carry with me throughout my career. So, if you're up for the challenge and ready to take your personal and professional growth to the next level, PREMIUM is the way to go!
Irene Oeo Morín, PREMIUM Student, Master – Neuropsychology (FPN)