Visit EDLAB
Located at the Tapijnkazerne, EDLAB offers students, teachers, and companies an inviting venue to meet and collaborate in the heart of Maastricht.
EDLAB also hosts various elements of UM's excellence programmes.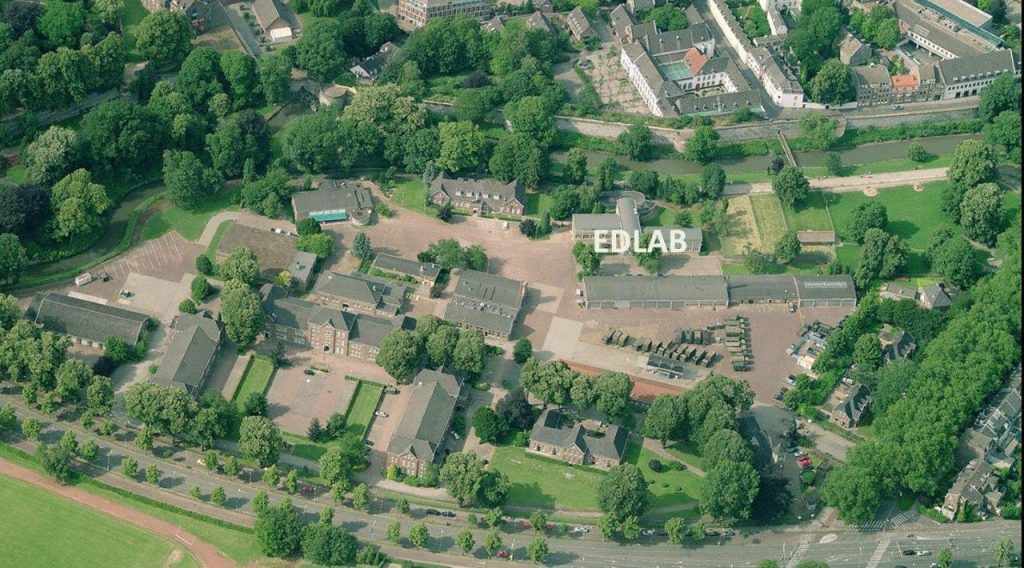 State of Siege is a 40 metre gouache mural that decorates EDLAB's building at the Tapijnkazerne. Navine G. Khan-Dossos, an artist at the Jan Van Eyck Academy in Maastricht, used the building's structure, history and context as a source of inspiration for this artwork.
Her imagination was especially sparked by the historical figure of General Dibbets, whose cenotaph is also located at Tapijn.