PREMIUM Alumni
Are you just as bad in saying goodbye as we are? Then stay in touch through our alumni activities and network.
Dear PREMIUM alumnus,
Since the start of PREMIUM in 2011, we are proud to have seen more than 1.250 PREMIUM students receiving their certificate and entering the next phase of their professional life!
Although the programme might have changed slightly over time, the main motto still remains that PREMIUM aims to "bridge the gap between study and career". Offering our top students an opportunity to put their academic skills to practice during a real-life project.
Every year at the end of the programme, we reluctantly say goodbye to you all, having enjoyed following your development into young professionals. So, if you are just as bad in saying goodbye as we are, then please stay in touch as a PREMIUM alumnus.
The PREMIUM Central Management Team highly values the PREMIUM alumni population and the community they form. As a PREMIUM alumnus, we would love to keep you informed about our activities, and include you in our network of alumni.
The biggest pro's of being an alumnus of PREMIUM are listed here:
1) Stay in touch with your former fellow students, via the linked-in page/group and during the PREMIUM reunions;
2) Use the PREMIUM network to find a job, associates, set up partnerships, or to find talented graduates;
3) Help to shape a new generation of PREMIUM students, by being a client yourself, give guest lectures, or joining our panel of professionals to be a sounding board for current students.
Most of our alumni are gathered in the special PREMIUM Alumni LinkedIn group.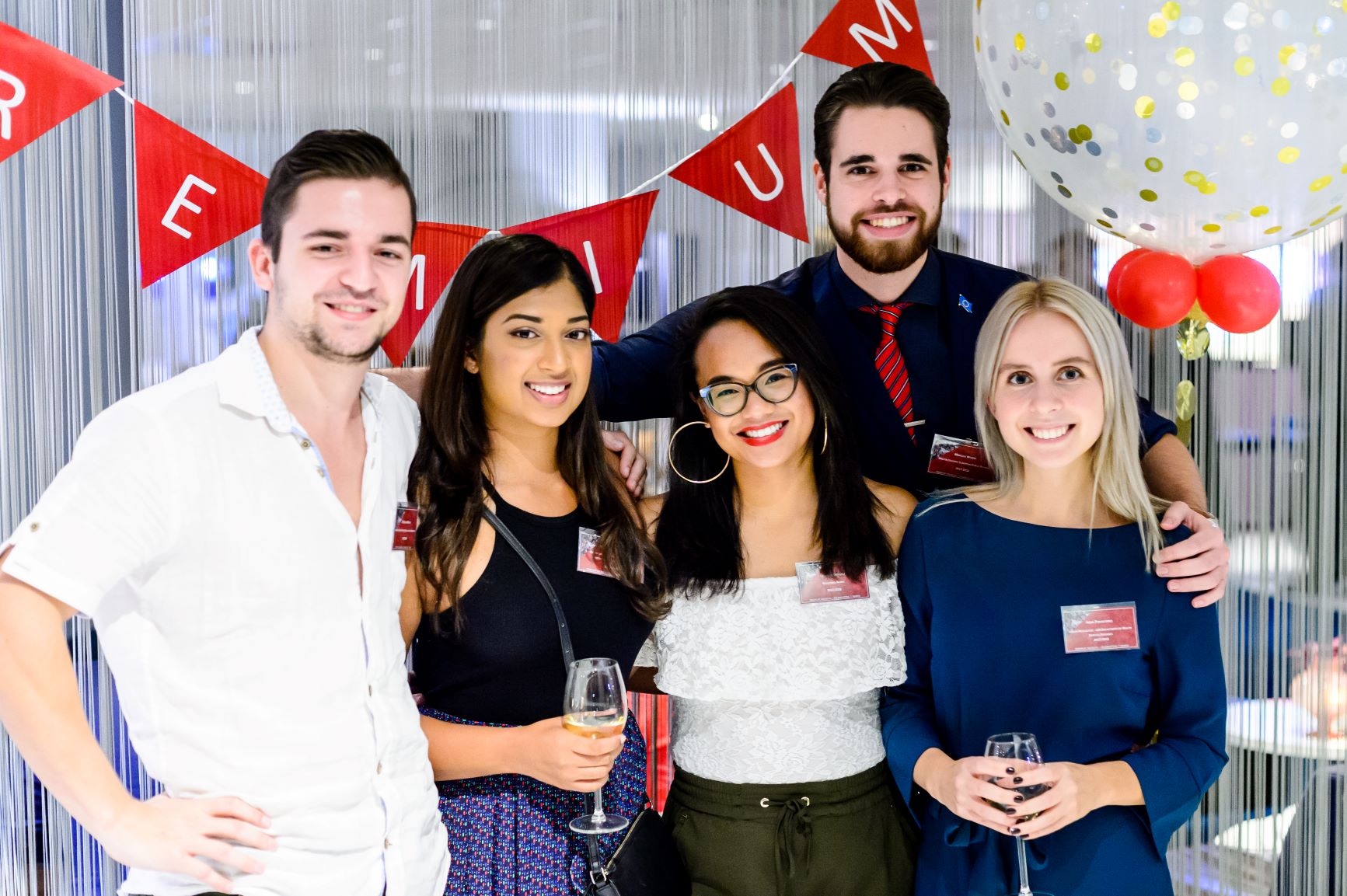 "After graduating from FaSoS, I moved to Brussels to work for the United Nations Information Centre (UNRIC) for a few months and then for the European Commission, where I currently work as a communication and information assistant. When applying for these positions, the trainings received in PREMIUM were helpful to complete the different phases successfully. More broadly, the international experience and the team work present in the PREMIUM experience made my work in the Commission easier. I indeed work in a team every day with people from more than 15 different nationalities. PREMIUM helped kick-off my professional career the best way possible."
"In 2015, I participated in the PREMIUM programme, which was a great experience. Not only did I gain a lot of insight into team work and project management, but I also learned a lot about myself. Back then, I was doing a master's in Public Policy & Human Development and the year after, I pursued a master's in European Public Health. I immediately noticed the benefits of PREMIUM throughout my second master's programme. I was able to better anticipate what different people with different skill sets could bring to the table during group projects, which resulted in very positive outcomes. That same year, I was also asked to promote PREMIUM as an Ambassador, which I very much enjoyed doing. Even now, after almost 3 years, I feel that this has been an invaluable experience to me and I feel blessed to have met so many great and inspiring fellow PREMIUM students!"
"PREMIUM taught me a lot about my own personality and about my skills. It gave me some more confidence regarding my abilities for example communication and presentation skills but it also helped me to identify and improve my weak points such as stress management. Additionally, the project helped me to set my preferences regarding my future in the job market. Last but not least, the international character of my team allowed us to learn from each other about many different aspects of the project due to our diverse backgrounds and experiences."