MaRBLe
Maastricht Research Based Learning, MaRBLe for short, is UM's excellence programme for talented and motivated 3rd year bachelor students.
MaRBLe brings multidisciplinary scientific research to the bachelor phase. Based on the concept of Research Based Learning (RBL), MaRBLe aims to introduce Maastricht's most talented and motivated students to undergraduate research and provides them with the ability to develop and improve their creative and critical thinking skills.
Initially funded by the Ministry of Education, Culture and Science as part of the Sirius programme, MaRBLe has developed over the course of the past years into a great addition to the curriculum at all of our faculties. In MaRBLe, students get the unique opportunity to gain hands-on experience with various aspects of academic research.

Enabling highly motivated and capable students to focus more in depth on academic research.

Executing a challenging research based project.

A community of (former) MaRBLe students to start your network

A valuable addition to your education, a form of undergraduate research.

Teamwork in groups originating from various teaching programmes

Providing students the chance to apply for a scholarship in MaRBLe/ PEERS
MaRBLe alumni about MaRBLe
"Since the very beginning of my studies, I developed a deep passion for Quantitative Methods. It was not until my exchange semester at UC Berkeley, however, that I discovered how the sound use of statistical concepts can provide solutions for the most pressing challenges of our time. Back in Maastricht, I was delighted to join the MARBLE program which gave me the opportunity to conduct my own research. Thanks to the MARBLE program, some old statistics books and while standing on the shoulders of giants, I made it to the national Student Research Conference where I will present my findings to a panel of professors from all Dutch universities."
Ufuk Altunbüken (SBE)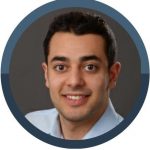 Isabelle de Coninck (FASoS)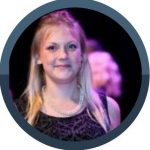 "PBL teaches you to read better and think more critically, MaRBLe adds another dimension to that. You don't just follow the research topic set by the course like you usually do in class, but actually get to design it all yourself from start to finish.
MaRBLe also gave a chance to build a network of people with the same interests and motivations. I am much more inclined to add someone on platforms like LinkedIn that I met during MaRBLe than other people I studied with, the experience bonds you."
Credits, Certificate & MaRBLe Scholarships
Credits
The number of credits varies from 15-18 ECTS, depending on the faculty that organises the project. A research project can be combined with the final assignment capstone or thesis. UCM awards 10 ECTS for each project, and it is possible to extend a project at UCM over several skill blocks. For each skill block you receive 10 credits. At UCM, your bachelor's thesis is not included in the research project.
Certificate
Students receive a separate certificate for their MaRBLe participation. A Research Based Learning project is not included on your diploma.
The university allocates scholarships to the most talented students participating in RBL-projects. Every academic year 6 scholarships of € 750 are available.
The scholarship can be used for:
an internship with a (foreign) renowned research institute
a congress or conference
a publication.
Read the Marble Guidelines for a scholarschip.
The Maastricht Research Based Learning (Marble) was originally funded by the Ministry of Education, Culture and Science as part of the Sirius programme.
Students can send the application to fabienne.crombach@maastrichtuniversity.nl, the programme manager for MaRBLe/PEERS. She will discuss all applications with the steering board.
Every student that receives a scholarship is requested to write an article about their experience and send it together with their picture, to fabienne.crombach@maastrichtuniversity.nl.