Honours+ Workshops
Find more information about the workshops offered in the Honours+ programme and sign up for the workshops of your choice.
In order to successfully conclude the programme, you need to have attended at least 2 workshops.
Choose min. 2 workshops to attend (although you are welcome to attend them all)
Creativity, or creative problem solving, is seen as one of the most important skills for the 21st century. A worldwide survey by IBM in 2010 under 1500 CEO's stated that in an increasingly complex business world, creativity is a major leadership quality to embed in organisations. Next to our analytical know-how, we will need creativity to solve problems, to find opportunities and to accelerate change. Creativity is the outboard engine for innovation.
In this workshop we will give you a hands-on, introduction training in creativity skills and the creative process. You will work on a business case from the food industry and on a question/problem/case you are asked to bring along. Together we will try to find as many 'out-of-the-box' ideas as possible, for both cases. How to find extraordinary ideas and how to select and combine the best ideas? With the food industry case we will explore a couple of tools for divergent and convergent thinking. What is a good starting point for a creative process? We will tackle this using your own question/case.
We will wrap-up the workshop by discussing how to use creativity skills during your assignment. Furthermore, we will show you books on creativity and websites of interest.
Homework assignment
Please note that this workshop requires preparation. Bring a question or problem concerning your study, your hobby or private life. For example, "I have a noisy neighbour, especially at night. I can't study nor sleep" or "We are a group of 5 friends. Four of us want to go camping, one is afraid to sleep in a tent" or "In my team we seem to lose a lot of time on debates, I would like to speed up things, what to do?" Describe your question or problem in 4-5 lines and bring it to the workshop.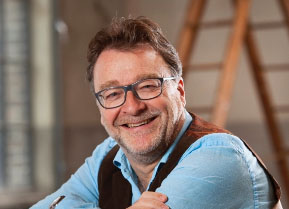 René Hartman
---
René has a Master's degree in Industrial Design Engineering from Delft University, worked in industry (e.g. General Electric Plastics, Ericsson), at the Free University Amsterdam (setting up spin-off companies) and consultancy (Innovation Centres) before he started his own consultancy company in 2004. René is co-founder of Innovatiewerkplaats and trainer for the Flemish COCD, Centre for Development of Creative Thinking. René's passion is at the fuzzy front end of innovation, how to find new directions for strategy and business. He has a lot of experience training innovation teams at e.g. Philips, Schiphol, Microsoft, and at several universities and cities.
Available sessions:
Thursday 20.02.2020, 17:30-21:00;
Tuesday 10.03.2020, 09:30-13:00.
All 'Creative Problem Solving' workshops will take place at EDLAB (TAPX). After registration, you'll receive a notification with the exact room number, two days prior to the workshop.
Teamwork & Constructive Communication
You and your fellow team members have just started an exciting new challenge. In order to deliver good results, you will have to be able to collaborate together in a constructive way. Effective collaboration is a vital condition for team success. Apart from that: working together in a constructive way can be a satisfying experience. Looking back on a pleasant way of working adds up to the team success. These are two important reasons to invest in collaboration skills. When collaborating with your favourite people, you may not need to think too much about how you say and do things. But professional situations do not always involve favourite people. And good collaboration does not occur by itself. You might experience difficulties. Some of these difficulties stem from differences in personalities, communication styles, interests, and perspectives. This workshop focuses on how to identify and handle those difficulties.
This requires not only a good look on the other but also a clear image of your own way of working. The workshop offers a practical introduction to students who recognize the importance of collaboration skills, and are ready to extend the range of options they can choose from when faced with "difficult team members".
About you
How do you tend to operate in a team? How do you handle conflicts? And what
other options do you have? Each situation may ask for different strategies. We
will discuss Thomas- Kilmann Conflict Mode Instrument, which describes
different styles of behaviour in conflicts.
Considering the other
Take the time to consider your team member. What questions would be useful to
ask yourself about the other person in order to decide how to respond? We will
do a mapping exercise in which we make an estimate of people's motivations
and perspectives. Special attention is given to interdisciplinary expectations and
misunderstandings.
Action and reaction
The way you communicate has an effect on how your team member responds.
How can you increase the likelihood that team members respond in a fruitful
way? We will work with Leary's Interpersonal Circle, a model that provides
insight into different communication styles and the reactions they provoke.
Giving and receiving feedback
So now you know what to do, how will you do this? What can you say to a team
member in order to solve the situation? You are going to make explicit what you
are planning to try out and improve in future teamwork.
Results
The student is more aware of his/her own preferred way of
communicating and handling conflicts in a team setting.
The student is attentive to what reaction his/her behavior may cause in
other team members.
The student feels the importance of placing him/herself in the position
of other team members.
The student is aware of the range of options of communication when
the team is faced with conflict situations.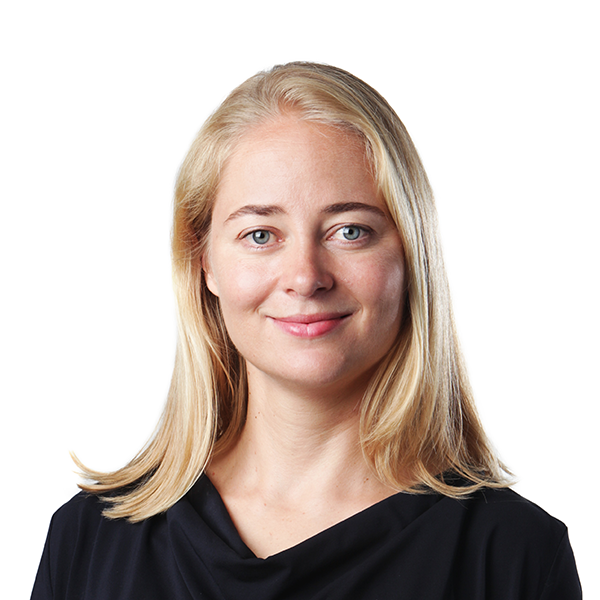 Your Workshop Host
Susanne Maris
---
Susanne Maris is an experienced trainer and coach, specialized in talent development of high potentials in higher education. Being certified by the Career Management Institute, she works in the top league of coaches in the Netherlands. Also, she is frequently asked by universities to design and lead innovative education projects. In 2003, Susanne graduated in Clinical Psychology as well as Work & Organizational Psychology from the University of Amsterdam. In 2007 Susanne graduated from the Geneva University of Art and Design.
Available sessions:
Wednesday 08.01.2020, 13:30-16:30;
Thursday 09.01.2020, 09:30-12:30.
All 'Teamwork & Constructive Communication' workshops will take place at EDLAB (TAPX). After registration, you'll receive a notification with the exact room number, two days prior to the workshop.
We all find ourselves in stressful situations from time to time. Whether at work, during our studies, or when life throws nasty surprises at you. This is normal. But, when does it become problematic? When are you in danger of stress becoming a danger to your health and what do you need to do to avoid this? This workshop will give you basic insights into what stress is, where it comes from, and its effects. You will also get to identify your stress sources and tips on how to better manage these stressors and how to ensure
you have enough resources.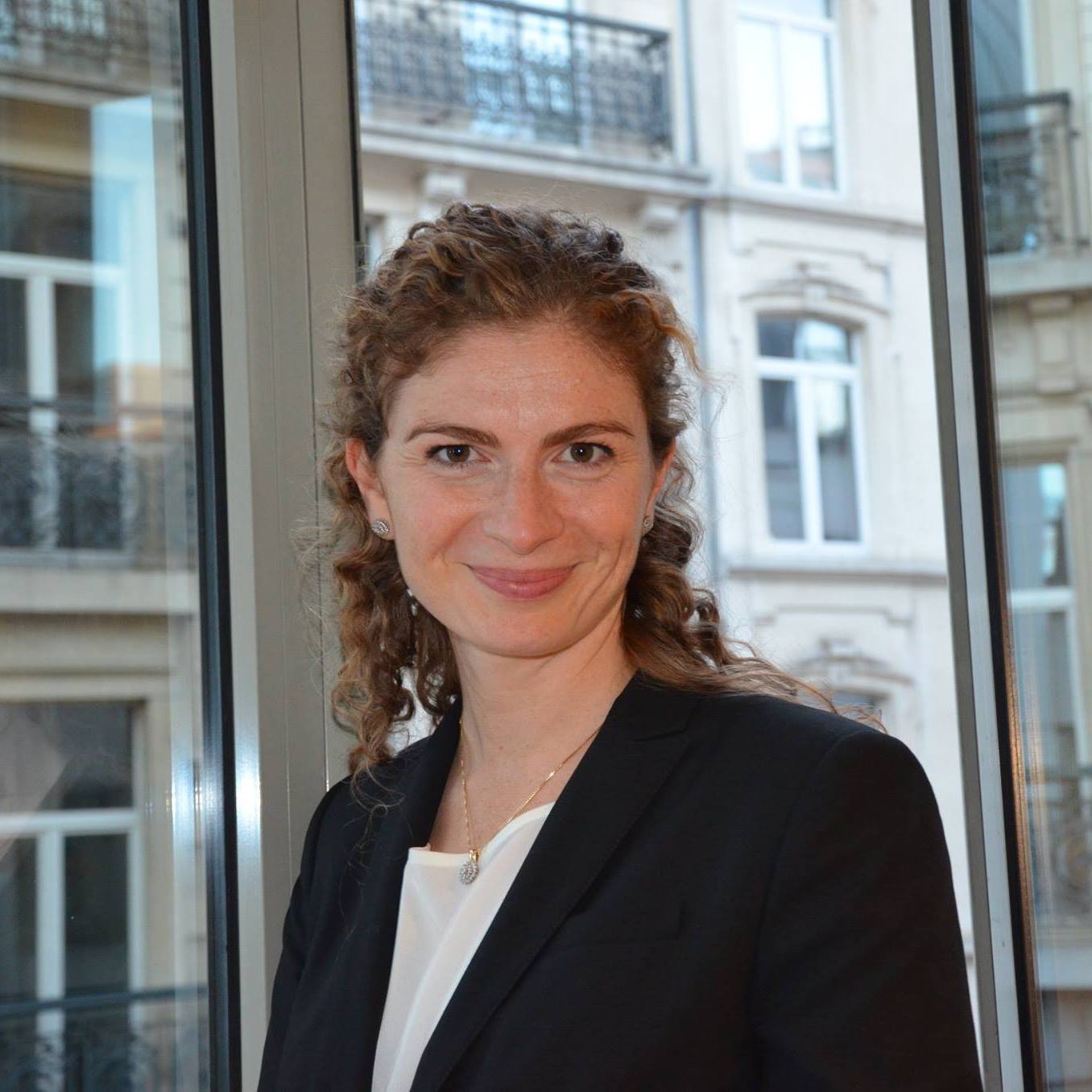 Mona Shair-Wloch
---
Mona is the founder and principal trainer of key2advance, a coaching, training, career services and internship coordination consultancy. From 2007-2013, she led a high profile internship program at the European Parliament in Brussels for students from all over the world under the patronage of Pat Cox, former president of the European Parliament. Since 2010, she secured and coordinated internships for students at multiple universities and has coached recent graduates into finding opportunities that match their skills and interests. She has extensive experience in helping students gain clarity on their target career sector, enhancing their application documents and providing them with necessary skills for a successful school to work transition.
Available sessions:
Monday, 09.03.2020, 18:00-21:00 hrs;
Thursday, 12.03.2020, 09:30-12:30 hrs;
Tuesday, 21.04.2020, 14:00-17:00 hrs.
All 'Stress Management' workshops will take place at EDLAB (TAPX). After registration, you'll receive a notification with the exact room number, two days prior to the workshop.
If you want to excel it doesn't necessarily mean that you have to do more, quantity wise. It foremost means that you deliver better quality. However, of course you really excel when you can do more and do it better.
The problem with our brain is that it needs to be able to focus on the task at hand and that's hard when there's so much going on. If you're stressed, lack a good overview, or your life is just an all-around mess, it's probably hard to excel at anything.
In order to overcome this, you should:
know how your brain works to steer it away from procastination, "multitasking", and distractions (e.g. a pesky social media habit);
know how your brain processes information;
streamline all the work that is coming at you (emails, homework, assignments, papers etc.);
plan ahead for the large tasks so that you don't have to do everything at the last moment;
keep a good overview of everything on your plate and decide what to focus on.
In the Time-Management workshop we promise you one thing: we are going to cover all of these subjects (and more) in a non-boring fashion. You will be provided with ready-to-use insights and practical tips on how to stay on top of things with the use of the latest insights and technology (you may expect many useful suggestions for how various specific apps can adequately support time management).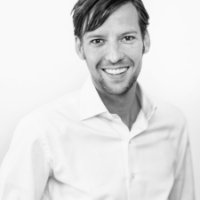 Patrick Stastra
---
Patrick is a trainer at Tijdwinst.com, specialized in time management trainings and an expert on way to work more efficiently. Tijdwinst.com organizes practical trainings, workshops, and lectures on time management topics throughout the entire country.
Available sessions:
Thursday, 12.03.2020, 13:30-16:30 hrs;
Wednesday, 15.04.2020, 09:30-12:30 hrs;
Thursday, 23.04.2020, 09:30-12:30 hrs;
Wednesday, 13.05.2020, 09:30-12:30 hrs
All 'Time Management' workshops will take place at EDLAB (TAPX). After registration, you'll receive a notification with the exact room number, two days prior to the workshop.
A strength is defined as "a pre-existing capacity for a particular way of behaving, thinking, or feeling that is authentic and energizing to the user, and enables optimal functioning, development and performance". Simply put, when you use your strengths, you are doing what you do best. Activities that require your strengths are energizing and allow you to perform well. You feel at your best while doing them. Although using skills can result in good performance as well, the personal enjoyment and energy that characterize strength-use is missing.
Unsurprisingly, research findings show that more use of strengths is related to higher levels of job satisfaction, self-esteem, positive emotions, vitality and lower levels of stress. Despite the benefits of using strengths, research has also revealed that most people are unaware of their strengths. The goal of this workshop is to increase knowledge on your personal strengths. What are your top strengths? To what extent are you currently using those strengths? What kind of jobs will allow you to put your strengths to work? These and other questions will be addressed in this interactive workshop.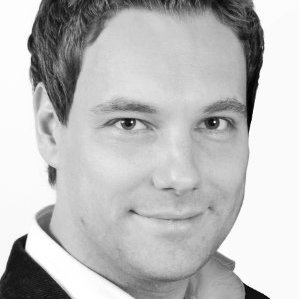 Hugo Alberts
---
Hugo Alberts is a mindfulness trainer and coach. Both research and meditation are part of his daily life. As a psychologist and researcher, his field of expertise is Mindfulness and Self-regulation. Since 2002, Hugo is involved in a great diversity of studies and educational programs on self-regulation and mindfulness. Although theory entails an important aspect of mindfulness, practice is considered equally important.
Available sessions:
Friday, 14.02.2020, 09:30-12:30 hrs;
All 'Strength Finding' workshops will take place at EDLAB (TAPX). After registration, you'll receive a notification with the exact room number, two days prior to the workshop.
Debating workshop
How do you ensure you make a convincing argument? Which techniques strengthen your argument and how can you best respond to questions? This debating workshop addresses these issues and provides you with useful knowledge and skills which you will apply directly in a debate about current issues in university education and society at large. During this inspiring and varied program, trainer Jordy Sweep provides insight into rhetorical skills and techniques that are of great value in your (future) work. Afterwards, you will be able to present your ideas and recommendations more convincingly, leading to greater impact.
About us
Het Debatbureau (The Debating Bureau) is specialized in debating and presenting. Based in The Hague, the agency supports professionals and students with training and workshops, and team members serve as moderator for a wide range of events. Trainings focus on improved debating, presenting and persuasion skills. Trainer Jordy Sweep studied business law in Tilburg and has a passion for debating and politics. He coaches politicians in preparation for important debates and leads numerous debating events throughout the year.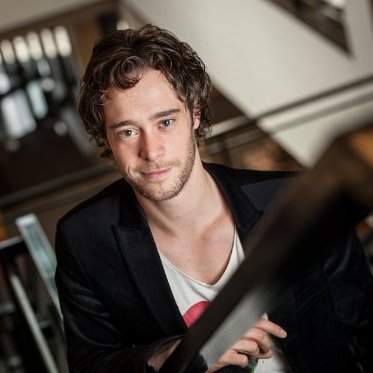 Jordy Sweep (Het DebatBureau)
---
Jordy studied corporate law in Tilburg and has a passion for innovation. This shows during his guidance and supervision of Het Innovatiedebat (The Innovation debate). He advises politicians and performs as moderator during numerous activities. As one of the educational specialists, he is actively involved in projects, such as "Op weg naar het lagerhuis" and trains students in debating and public speaking. He also teaches debating skills to corporate professionals.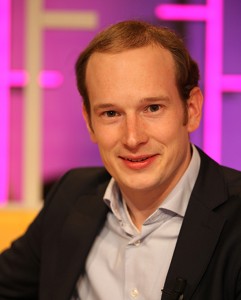 Frits Bloemberg (Het DebatBureau)
---
Frits Bloemberg is the owner of Het DebatBureau and studied Governance and History at Radboud University Nijmegen. He guided amongst many other things, a special television programme with the Chairman of House of Representatives, Gerdi Verbeet. He was also actively involved in the coaching process of a national Dutch party leader, and chaired debates with famous public figures like Freek de Jonge, Inez Weski, Jort Kelder, Jan Terlouw, Diederik Samsom, Alexander Pechtold and Maarten van Rossem. In 2012 he hosted an international conference with UN former Secretary-General dhr. Kofi Annan as keynote spreker.
Available sessions:
Wednesday 05.02.2020, 18:00-21:00;
Thursday 05.03.2020, 13:30-16:30;
Wednesday 13.05.2020, 13:30-16:30.
All 'Debating Skills' workshops will take place at EDLAB (TAPX). After registration, you'll receive a notification with the exact room number, two days prior to the workshop.
Presentations and pitching styles can be as versatile as the subjects that are being presented. What makes a good presentation be memorable? How can you deliver the main message of your project in a professional way? From content to delivery, a strong presentation and the skills that are deployed during effective pitching can create bigger impact with the audience, and deliver the message they need to hear.
During a three hour workshop, you will learn the foundations of a good presentation and the adequate content for pitching a proposal, or a project finale.
From learning what kind of content is suited for each project, to mastering stage presence and nearly perfect slides development, this workshop aims at unravelling the natural skill of the presenter and blending it with the appropriate content to deliver an effective and professional pitch.
The structure of the workshop consists of three parts:
• In the first part of the workshop, you will receive helping questions to give you structure for the content of your presentation.
• In the second part of the workshop, we will focus on some practical exercises that will enhance performance, boost self-confidence and give some tips for keeping a professional stage presence.
• The third part of the workshop is focused on practicing and receiving feedback and improvement suggestions.
Want to get the best preparation for your Closing Event pitch, or improve any presentation you will need to give during your studies, then sign up for any of these sessions.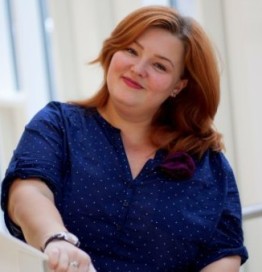 Your Workshop Host
Adina Petre
---
My educational background is in Psychology. After attaining my Master degree in Clinical Psychology, I worked as a career counselor and student psychologist for children and teenagers alike.
Soon after my arrival in Maastricht I discovered that coaching is a highly effective way to harvest insights and help people mobilize for change. I trained in Switzerland and my company started growing soon after.
For over 7 years of being in Maastricht I have been deeply involved with the business community, the entrepreneurial life and the startup scene. I've offered workshops, trainings and contributed to organizing events around the topic of entrepreneurship.
I have volunteered often for the Centre for Entrepreneurship, coached Enactus Maastricht for their first, second and third Dutch National Competitions. Meanwhile I was also working as project and community manager for LaunchBase – the first startup pre-incubation programme ever to be set up in Maastricht. During my time with LaunchBase I organized the first edition of the European Social Innovation Week in Maastricht. I also volunteered for the TedX Maastricht organizing team for a couple of months where I was part of the speaker liaison and story-telling coaches subteam.
I'm always looking for interesting new projects, challenges and collaborations! But most importantly, I look for dedicated, passionate and interesting people that have a genuine desire to grow.
Available sessions:
Friday, 13.03.2020, 09:30-12:30 hrs;
Thursday, 16.04.2020, 14:00-17:00 hrs;
Thursday, 30.04.2020, 18:00-21:00 hrs.
All 'Present & Pitch' workshops will take place at EDLAB (TAPX). After registration, you'll receive a notification with the exact room number, two days prior to the workshop.
Workshop Registration S.O.S.
Please note that you can only sign up for workshops yourselves.
In case you wish to change the timeslot for a certain workshop, or cancel a workshop registration completely, you need to contact the Honours+ Central Management Team.