The Educational Stance: Changing Sitting Habits
16-04-2016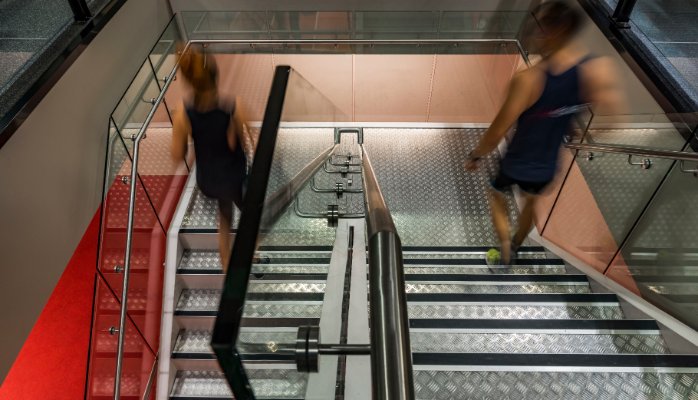 Learning to Move: Wellbeing at University
29-05-2016
At EDLAB we are making Maastricht University move more with our Education That Moves You project. By making you stand up during standing tutorials your work becomes more dynamic, making you concentrate more and think outside the box. You become more creative and come up with more ideas. If that is not enough it is also good for your health! Sitting has been associated with health risks as depression and diabetes, so standing more is the way to go.
But of course you are not just sitting in class. Working in your office, at home, or the hours spend in front of the TV also count! So why not stand more at any location? Here are some DIY tips to turn your home or office into a dynamic and healthy environment.
The Craftsman
Feeling particularly confident about your DIY skills? Why not build a standing desk yourself?! Run to your nearest hardware store to pick up all the things you need to build a stylish new desk. This YouTube video should help you out with a step-by-step guide.
The Best of Both Worlds
Maybe a pile of books on your table seems a bit unorganised, but is the investment of the real-deal a bit too much for now. Fortunately there is always the middle ground. These IKEA hacks will help you make an affordable but stylish standing desk to help you quit sitting.