PREMIUM Ambassadors
Hi and welcome to our page! We are the PREMIUM ambassadors: alumni PREMIUM students dedicated to help you figure out everything PREMIUM has to offer! Having been PREMIUM students ourselves last year, we know exactly what PREMIUM entails and what questions you might be struggling with. We would like to share our experiences with you, get you as excited about the programme as we are, and encourage you to apply to become a PREMIUM student yourself.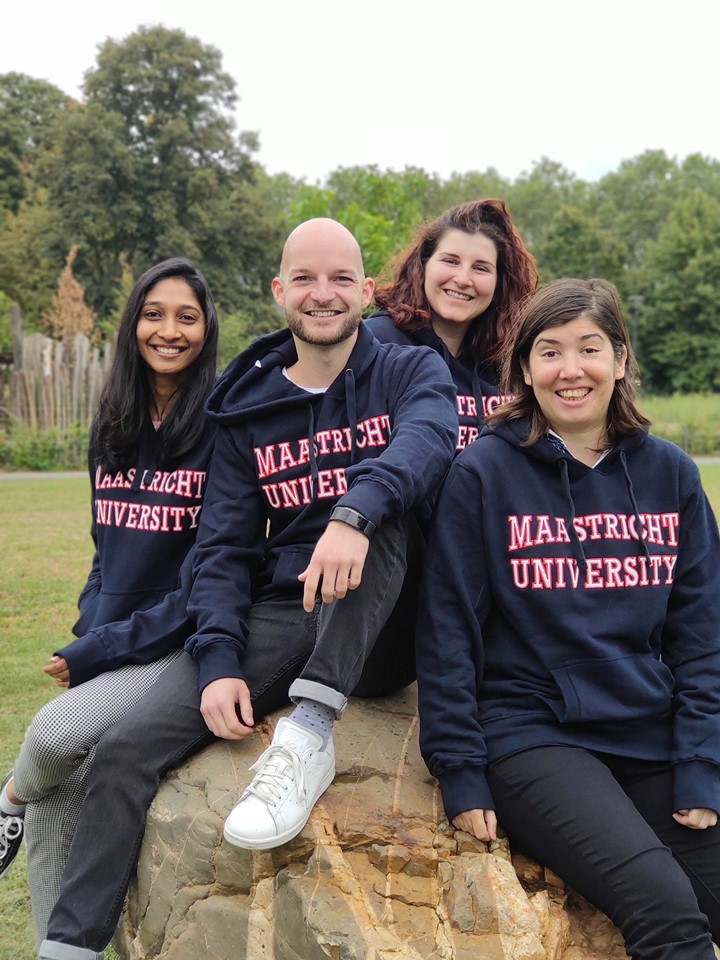 Ambassador Info-Session (Inner City)
Tuesday, November 5th, starting at 18:00, Location: Tapijn building X Common Room (Sint Hubertuslaan 12, Maastricht)
Ambassador Info-Session (Randwijck)
Thursday, November 7th, starting at 18:00, Location: Universiteitssingel 50, Coen Hemkerzaal
Ambassador Info-Session (Inner City)
Monday, November 11th, starting at 18:00, Location: Tapijn building X Common Room (Sint Hubertuslaan 12, Maastricht)
4th Ambassador Session (Inner City, Meet & Greet)
Tuesday, November 12th, starting at 18:00, Location: The Commons (Sphinxcour 8, Maastricht)
Meet the PREMIUM Ambassadors
Jannik Neudert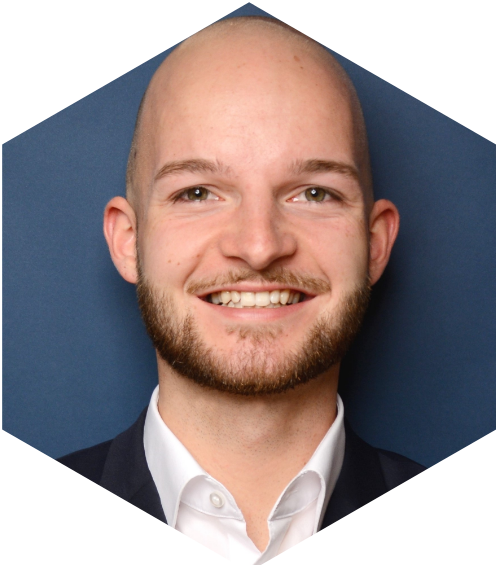 PREMIUM student, 2018-2019
Project: Atos Consulting
---
Hi, my name is Jannik. Currently, I am moving towards the end of my studies in Strategy & Innovation and Entrepreneurship & SME Management. Besides my everyday student life, I am chairing a small student organization and now have the opportunity to continue my journey with PREMIUM as an ambassador. I came to Maastricht last September. Prior to that, I lived one year in Ireland finishing my undergraduate degree. I grew up in Germany where I also spent the first two years of my studies. A good workout is equally important as a good book. Coffee is very important. Spending your time properly is even more important. Therefore, based on the good time I had in the program; I am happy to share with you my experience with PREMIUM.
Ariadni Chorti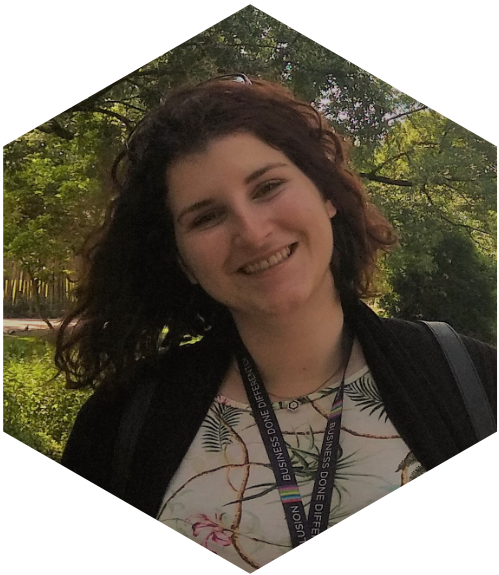 PREMIUM student, 2018-2019
Project: CUBE Design Museum
---
Hello everyone! My name is Ariadni, I know my name is difficult to pronounce, so you can call me Aria (Stark!) for short. I come from Greece where I did my bachelor's in psychology. In between my studies, I went on an adventure in South Korea in order to study Sports Management and International Relations. There I volunteered and worked in many sports events and competitions including the Winter Olympic Games. Yes, you guessed right, I love sports! I was an international level archer and member of the Greek National team for 9 years until 2017, when I decided to slow down my sports career and focus on my dream job: making people happier with their lives. This dream brought me to the beautiful city of Maastricht where I did my Master's in Work and Organizational Psychology and I had the pleasure to go on one more adventure by participating in the PREMIUM Programme!
Vidya Madhusudhan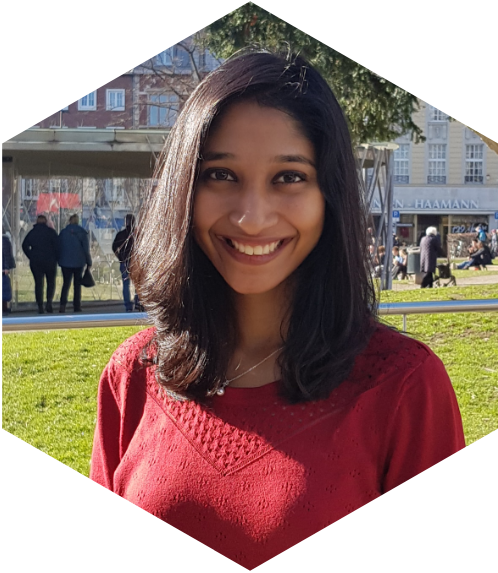 PREMIUM student, 2018-2019
Project: Philips
---
Hello everyone! I am Vidya and am from Bangalore, India where I did a five-year integrated Bachelors of law undergraduate course. While pursuing my bachelors, I trained to be a counsellor and volunteered at a hospital as a counsellor as a way of giving back to society. After a stint at a reputed law firm as an intern, I got an exciting opportunity to study the Corporate and Commercial Law Master's program at UM. The icing on the cake was the opportunity to be part of the premium program where I could work on a real project for a company with a fun and diverse team. I believe in the best use of every day and so I make time for my passions and interests which are outdoor activities and photography. Please feel free to contact me if you need anything!
Oana Amuza-Conabie
PREMIUM student, 2018-2019
Project: SilVRmind
---
Hi everyone! I am Oana and I come from Romania where I worked for a long time as a subtitler (yes, really! I was paid to watch movies; it is a horrible job and I suffered greatly). I love taking photographs, architecture, travelling and playing tennis. But most of all, I loooove mountains and hiking. If you're wondering what I'm doing in the Netherlands, I'll tell you: I found a very interesting master in Forensics, Criminology and Law which I thoroughly enjoyed and broadened my horizons in criminal law. In the future, I would like to continue getting involved in projects that I am most passionate about. That's why I wanted to continue with PREMIUM because not only you can make a difference but you can also improve yourself along the way. If you want to talk to me or contact me, don't hesitate to do so!
On our PREMIUM experience:
Oana:
I couldn't have asked for a better team to work with during PREMIUM. We were tasked with developing a business plan for a startup company. The most interesting part for me was the complete novelty of the project which required thorough research in a field I had limited knowledge about and then we had to crystalize all the information in the business plan. Initially we worked on our own but then we realized we'd have much more to benefit if we worked in teams of two or three because we could learn from each other. There's a difference from night and day between PREMIUM and uni teamwork projects because here everyone pulls their weight and you know you can count on your team members.
Vidya:
I was extremely thrilled to be part of the Philip's team as I could use my combined background in law and counselling to contribute to the project in which we drafted ethical considerations for researchers at Philips in their interactions with patients with mental disorders. I also had the opportunity to work outside my comfort zone and come up with a creative end product. I was very lucky to have the best team to work with as the team was very professional, committed and passionate about the project and it was these qualities that saw us through the challenges. To contribute to the team and learn from the rest of them at the same time was a truly enriching experience!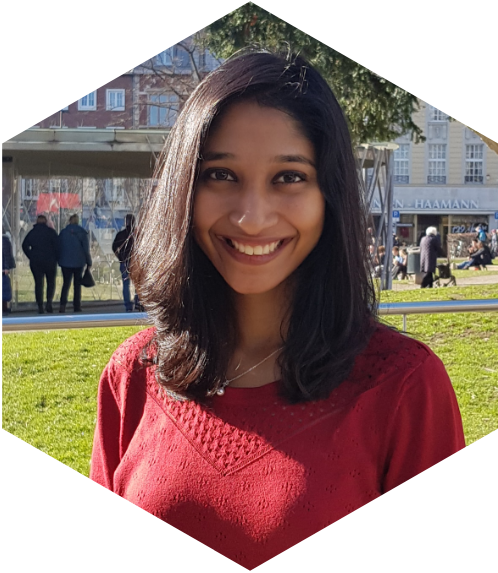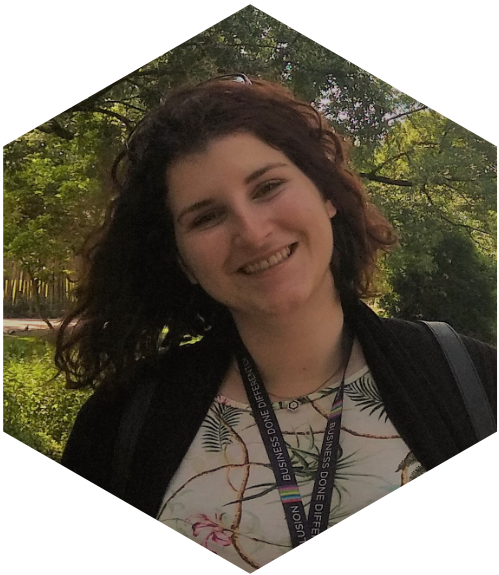 Ariadni:
I was very excited to get a project related to my studies and interests. My teammates and I were assigned to create an evaluation tool for CUBE Design Museum that could also improve the dynamics of their teams. CUBE gave us a lot of freedom to be creative and experiment with the end product, which was not only a great opportunity to put our knowledge into practice, but also a very fun experience. This project had a lot of extra benefits too! Apart from learning how to work in a team in a professional and at the same time friendly environment, I also got the chance to see the Museum's exhibition and participate in their Workshop about Design Thinking. All in all, it was a great experience that helped me develop as a person and professional and have fun at the same time.
Jannik:
I had the opportunity to work for Atos, an international IT company with more than 120k employees. My team had the task to develop a new knowledge management strategy for the consulting division of the company. Although challenging, it was a great experience with a lot of fun. We got in-depth insights into the company and had a steep learning curve. Our client took the project very serious, ensuring to stay in touch on a weekly basis and enabling us to interview key employees across Europe. Among the highlights were the possibility to attend various company events both in Amsterdam and in Eindhoven and the exposure to the most recent technologies used in the company's innovation lab. The numerous events hosted by PREMIUM perfectly complemented the project and the free drinks should be mentioned as well. Overall a great experience.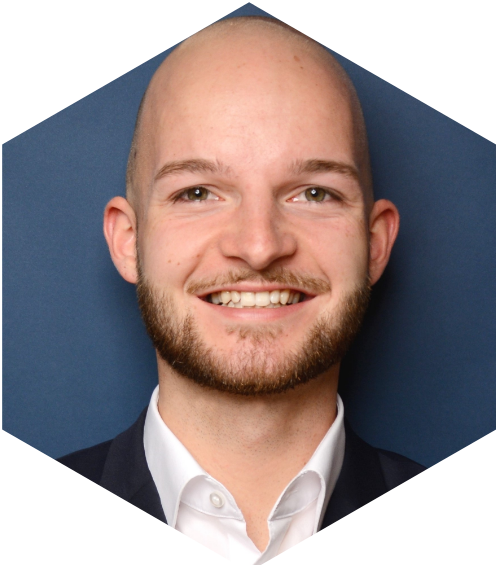 The Workshops
PREMIUM includes a series of insightful and practical workshops and masterclasses. The workshops and masterclasses are hosted by experts from the field and by participating in them you will gain very useful skills that will not only benefit you during PREMIUM, but will also give you an advantage in your future career. There is always a lot of room for questions, ensuring you really get the most out of the workshops and masterclasses!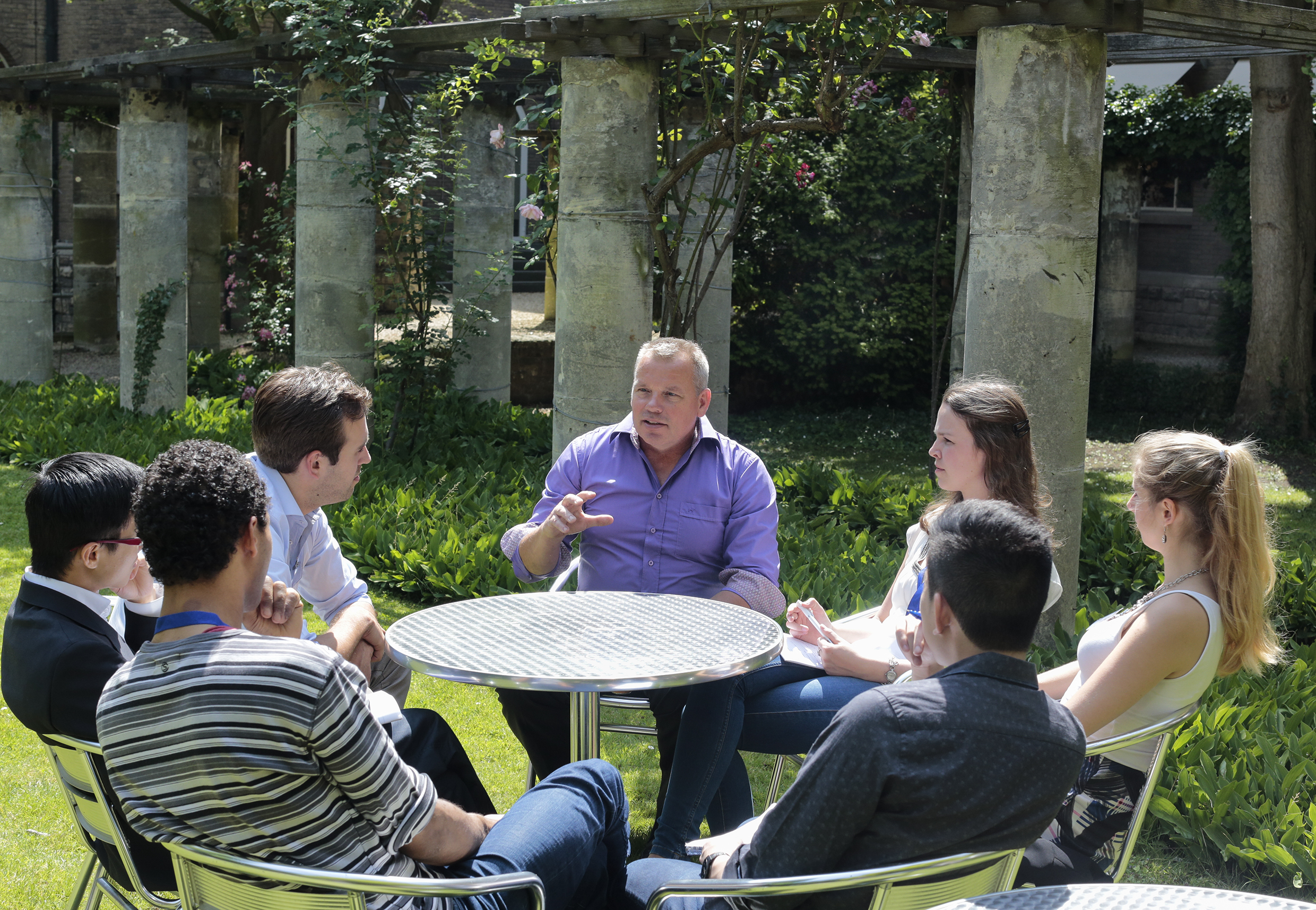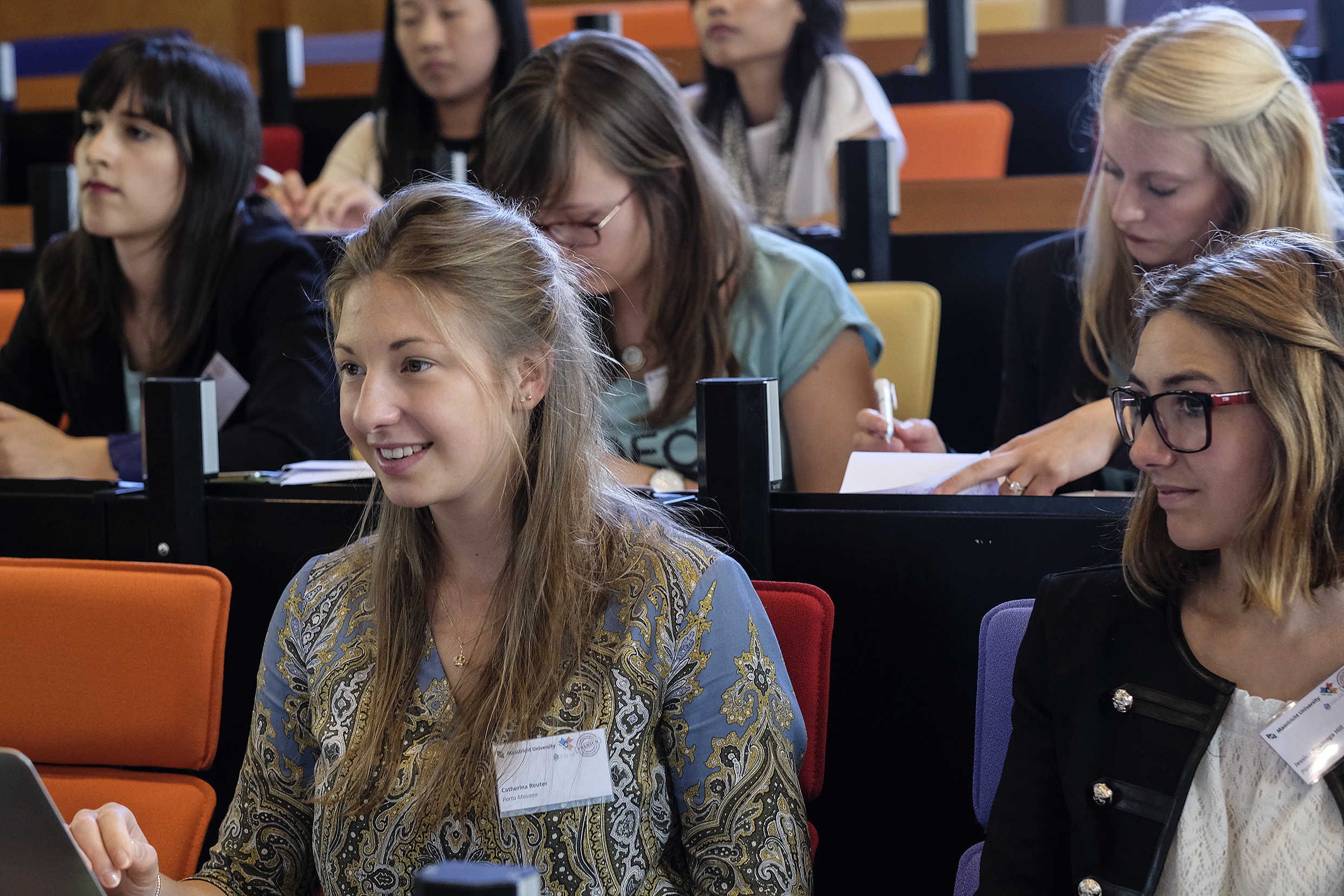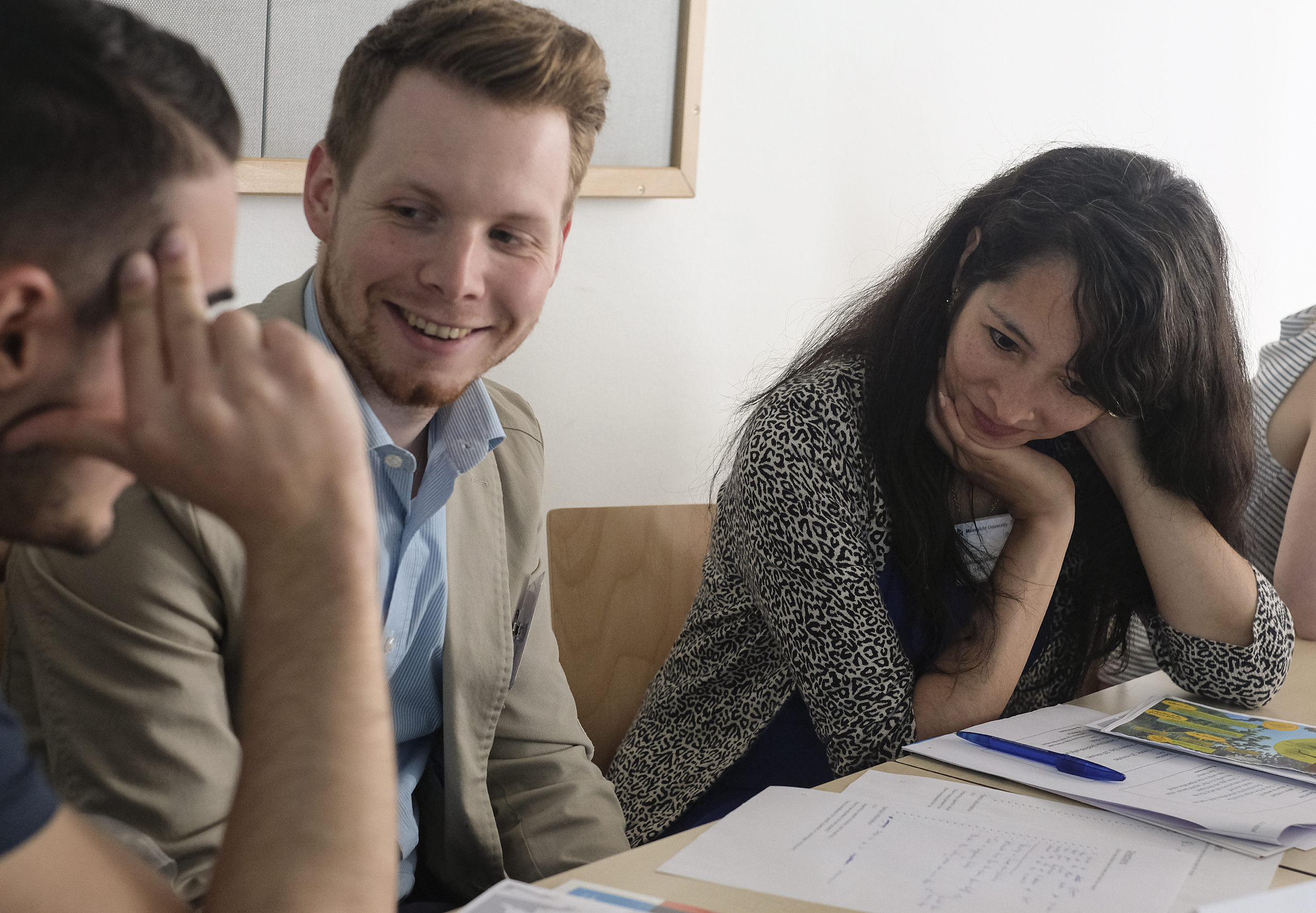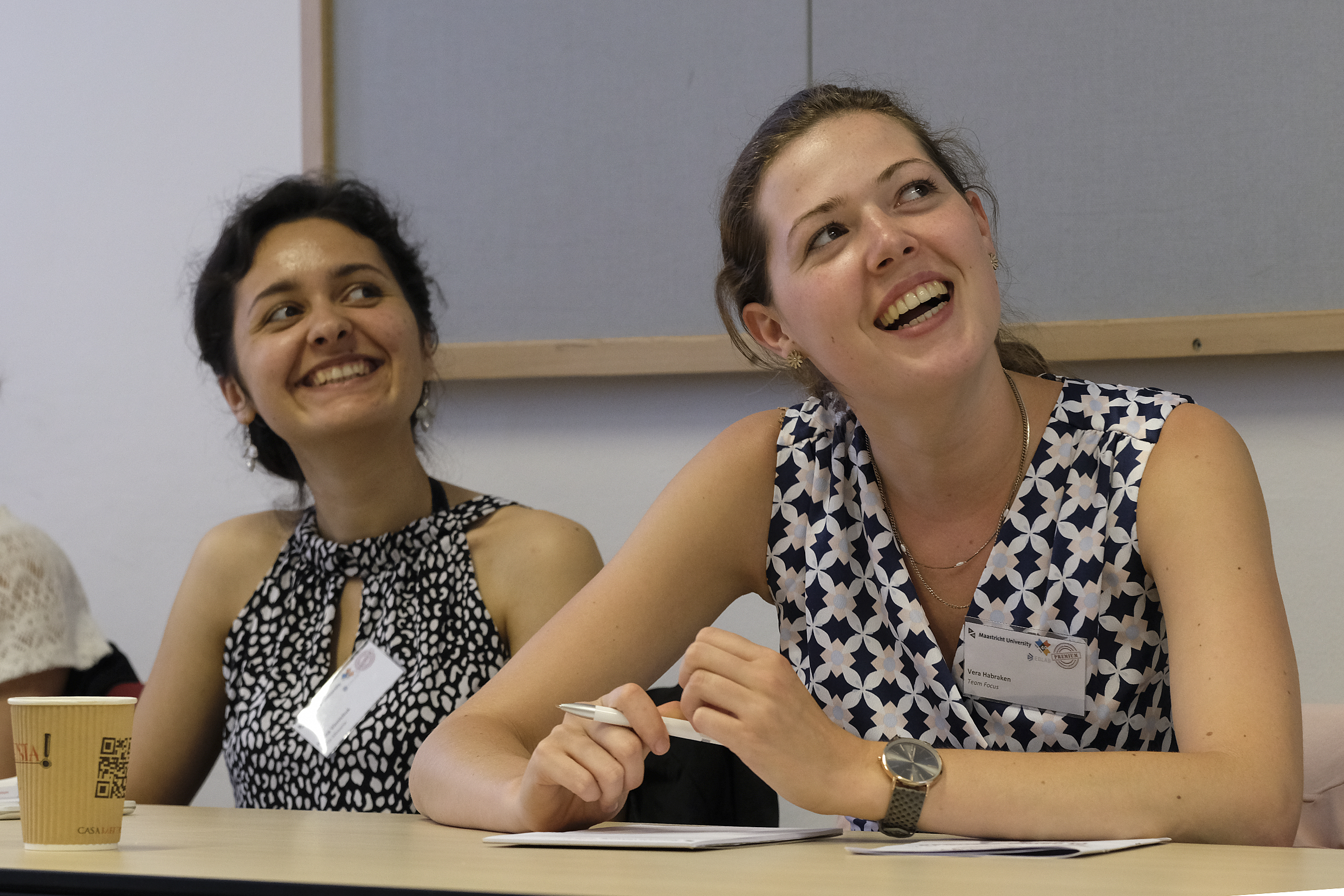 Oana:
There are 3 mandatory and 6 optional workshops of which you had to attend three. The mandatory workshops are helpful for communication and learning to work in a team. However, the optional workshops were my favorite because of the out of the box approach, focus on creativity and also because of constant feedback from professionals.
Vidya:
The workshops were useful and fun, each workshop concentrated on a unique aspect. The first three workshops were mandatory and it helped us to use what we learnt immediately in team work and on the project. The other three workshops were more focused on personal development where there were a few personal takeaways for me to use in my personal and professional life.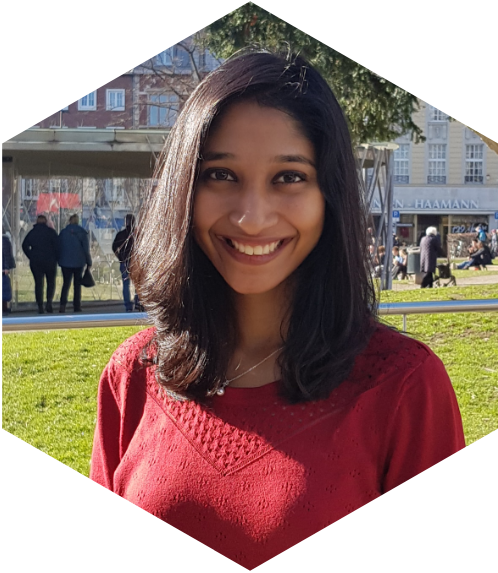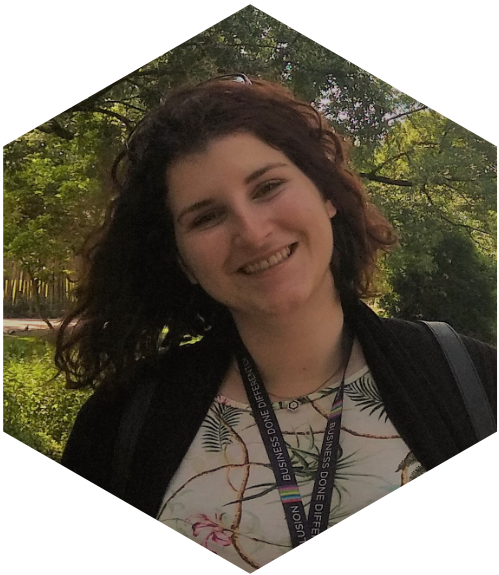 Ariadni:
If you want to develop your skills and learn through an innovative and fun way, these workshops are the best! I loved every single one of them and I would like to participate in even more. Every workshop included not only information about the topic, but also creative and useful exercises. What sparked my interest the most was the talented hosts, whose skills to impart knowledge to others were incredible.
Jannik:
The workshops were very handy, not only for the project itself but especially for your professional and personal development. I recommend attending as many as possible. I learned a lot and got some good takeaways after every session. It is also a good way to get more acquainted with your fellow students. Evening workshops have dinner.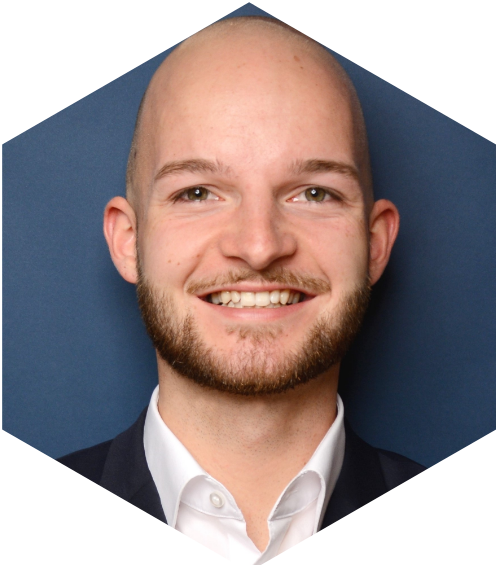 Competence Coaching
As part of the PREMIUM programme, each project team gets its own coach with whom they will have several individual sessions to discuss their personal progress. Additionally, several group session aim not only at personal progress, but also at the progress the team has made so far. Coaching gives the team an opportunity to discuss any problems encountered. PREMIUM optimizes the way in which you visualize your personal progress.
Oana:
Each team will have a mentor and a coach. The mentor will make sure your team functions accordingly and you are able to properly communicate, while the coach is your individual support during your time at PREMIUM. It truly helps to have someone that listens to you and provide guidance. Both the coach and the mentor help you look beyond the scope of the project, make sure you understand it is not just about delivering the finished product but it's also a learning experience which is actually paramount. You will have someone to talk about your issues, achievements, strengths or weaknesses and how you can improve them.
Vidya:
Our mentor was very warm, friendly, and approachable and at the same time very skilled and effective in mentoring the team. Her immense knowledge in team management skills, team building skills the mentor possessed helped us structure our approach to the project better, and provided us with valuable guidance at crucial stages of the project. Her feedback on our team functioning and progress really helped us to improve ourselves. The competence coach sessions were extremely fruitful as we could analyse our strengths and weakness and come up with a plan with the Coach to work on a few areas over the course of the premium program while periodically checking our progress and improving ourselves.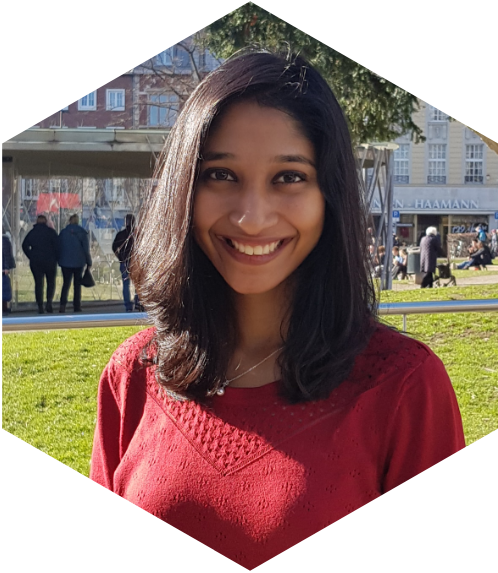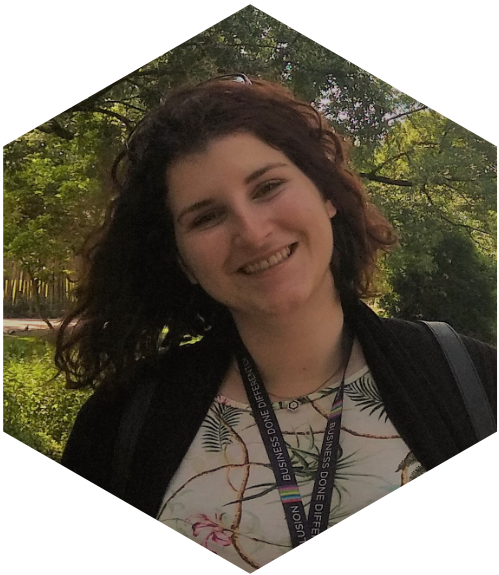 Ariadni:
I miss the long walks while talking with my coach around the UM sports area and the team meetings with our mentor. Both of them were approachable and considerate, so I always felt that there was someone that could provide me guidance and support when I was confused. I was always leaving each coach session with a feeling of satisfaction and relief and I knew that I had learned something more about myself and what I want to do next. As for the meetings with the mentor, they were meant to guide us concerning the project at hand and at the same time help us develop our skills and communicate better with each other.
Jannik:
Ever wanted to get individual coaching while working on a personal development goal? Nothing more to say.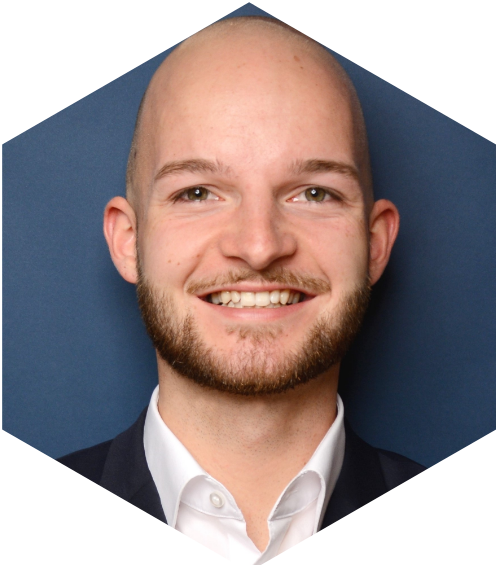 The Commitment
PREMIUM is an intensive extracurricular programme, requiring a serious commitment and superb time management skills from all participants. To get an idea of just how busy the week of a PREMIUM student might be, take a look at our "week in the life of a PREMIUM student" below!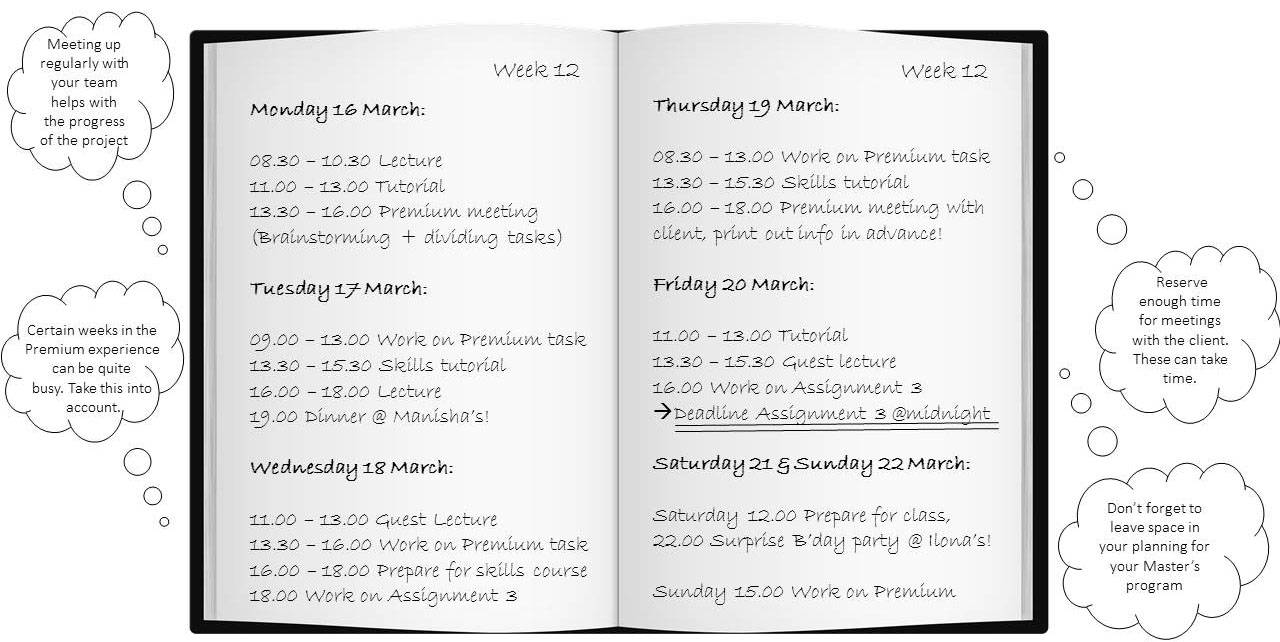 Questions?
fill out the form below to email your PREMIUM-related question to the PREMIUM ambassadors directly.