PREMIUM Ambassadors
Hi and welcome to our page! We are the PREMIUM ambassadors: alumni PREMIUM students dedicated to help you figure out everything PREMIUM has to offer! Having been PREMIUM students ourselves last year, we know exactly what PREMIUM entails and what questions you might be struggling with. We would like to share our experiences with you, get you as excited about the programme as we are, and encourage you to apply to become a PREMIUM student yourself.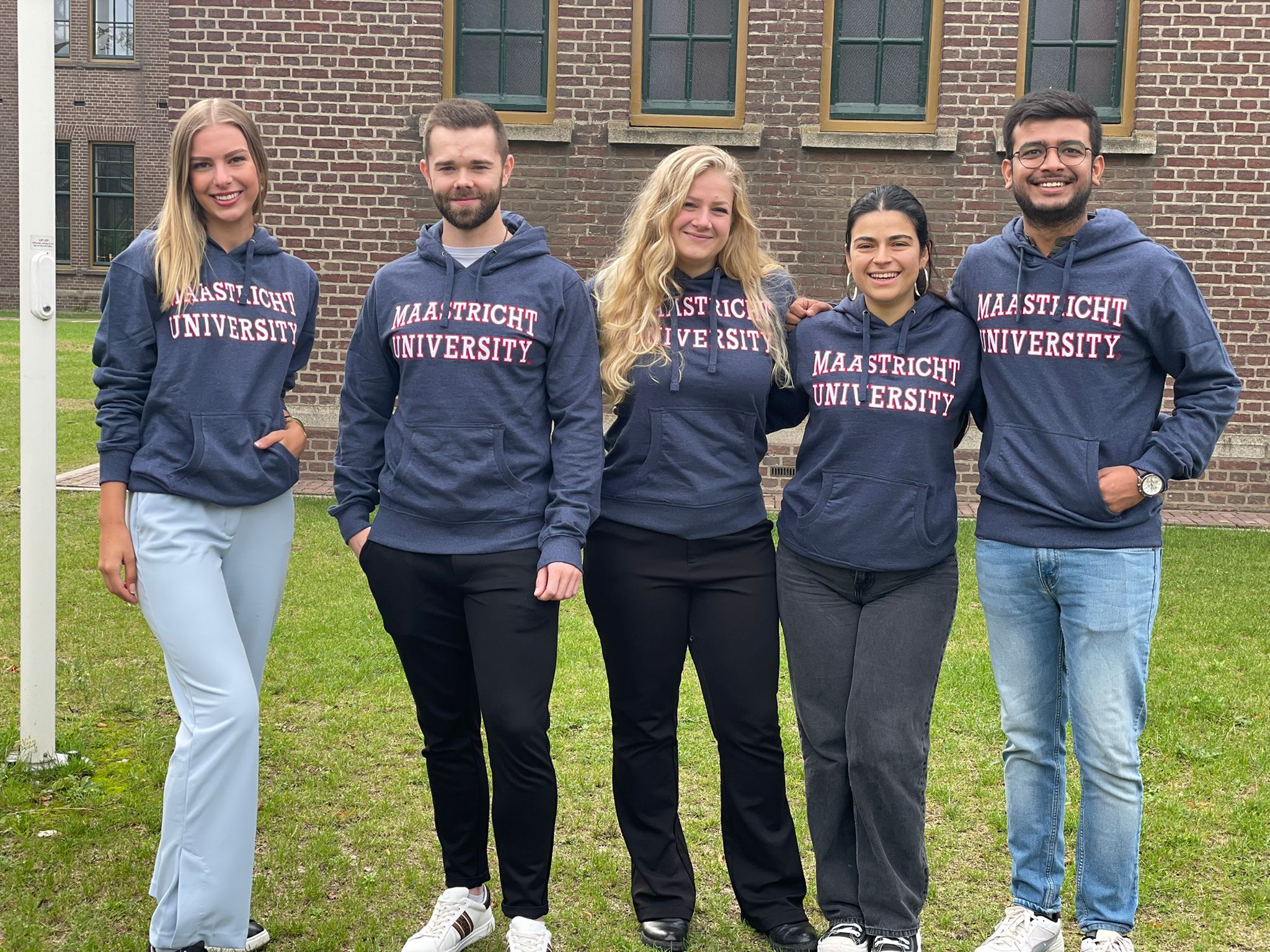 Meet the PREMIUM Ambassadors
Sebi Kokol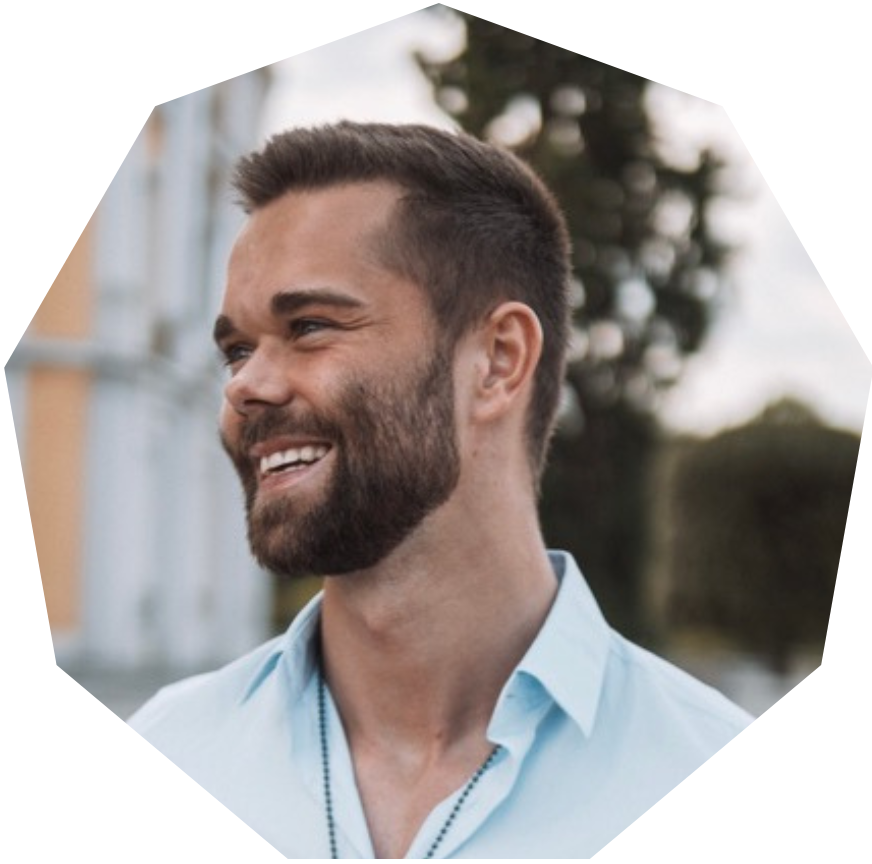 PREMIUM student, 2021-2022
Project: Atos
---
Hey guys! My name is Sebi, I am 26 years old, from Germany, and I was part of last year's PREMIUM programme! I am following a double track in International Business since September 2021. My two specializations are Organisation: Management, Change & Consultancy and Strategy and Innovation. Before studying at Maastricht University, I did my Bachelor's at Deutsche Sporthochschule Köln in Sports Management and Sports Communication. The PREMIUM programme was the best academic experience, and I look forward to telling you more about it!
Mukesh Vashisht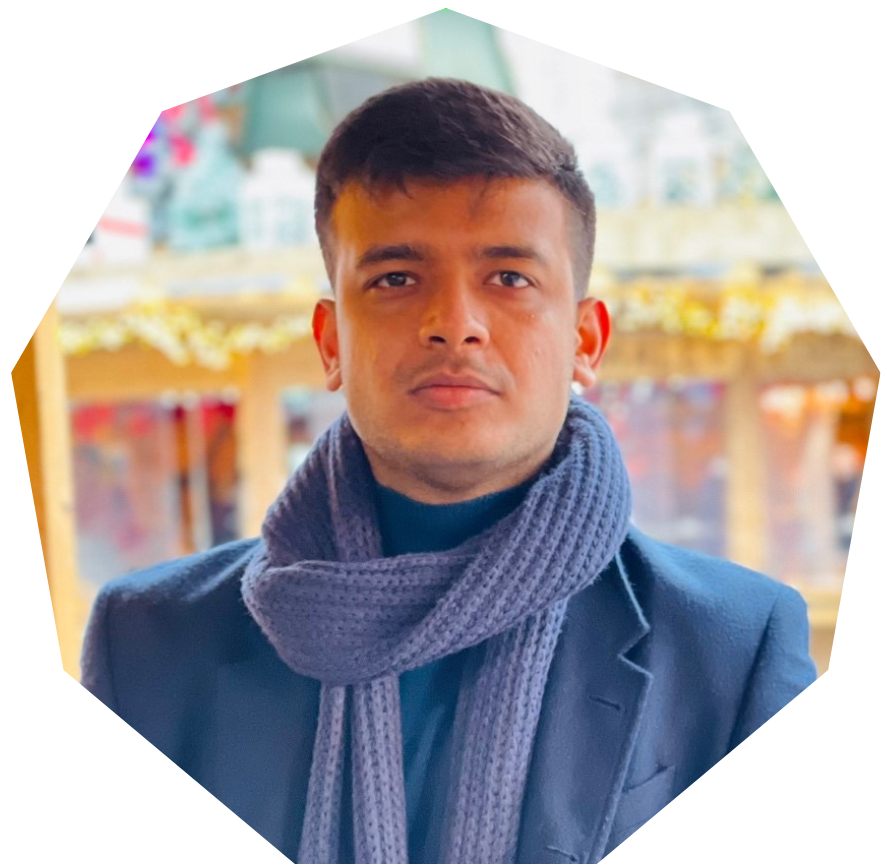 PREMIUM student, 2021-2022
Project: Key2advance
---
Hello! My name is Mukesh, and I am from India. I am graduating from Globalization and Law program specializing in International Trade, Investment & EU Customs Law. Before pursuing my master's, I worked as a Legal Consultant for two years in India. I am highly interested in law & policy areas, and I aim to work in an international organization. In addition to this, I am also working with the Commonwealth Youth Division, the Commonwealth and ASEAN Youth Organization. My learning experience at UM was boosted by participating in a PREMIUM program, and the time dedicated to the program enhanced my personal and professional development.
Puck Slaats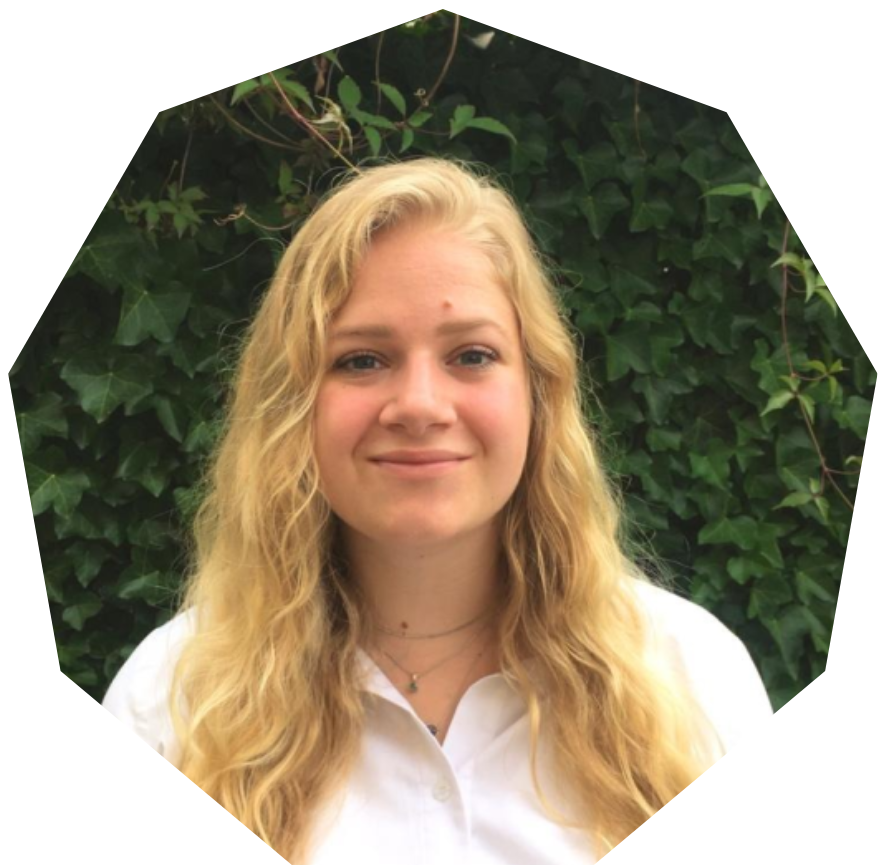 PREMIUM student, 2021-2022
Project: ITEM
---
Hi, my name is Puck Slaats and I am 24 years old Dutchie who studies/studied the Master Governance and Leadership in European Public Health and Master Global Health. I have a BSc in Biomedical Sciences from the Radboud University in Nijmegen with a record of extracurricular activities, including committee work, a parttime board year, and being an activist for the NietMijnSchuld (NotMyDebt) campaign. My topics of interest are public health, especially infectious diseases and cancer, ethics, climate change, sustainability, and health policy and -governance. My drive and ambition to make impactful changes in public health lead me towards a professional career in governance in the Global Health field. My goal is to be involved in shared decision-making in a transdisciplinary team to improve healthcare for all everywhere in a sustainable manner.
Eleni Kamari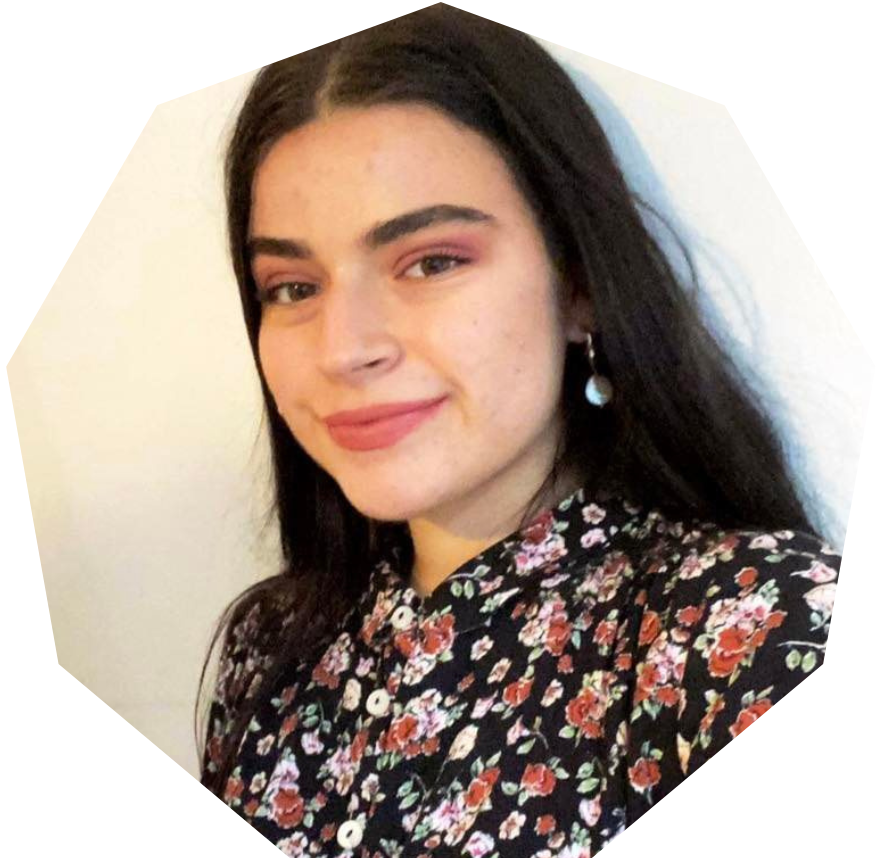 PREMIUM student, 2021-2022
Project: ITEM
---
Hi everyone, my name is Eleni Kamari, I am 22 years old, and I am from Cyprus. I have an LLB in European Law and I have also followed the European Law School Master programme, specializing in European Law and Market Integration. PREMIUM has been an integral part of my academic career and I am keen on sharing more about this experience with you.
Wiktoria Nadolna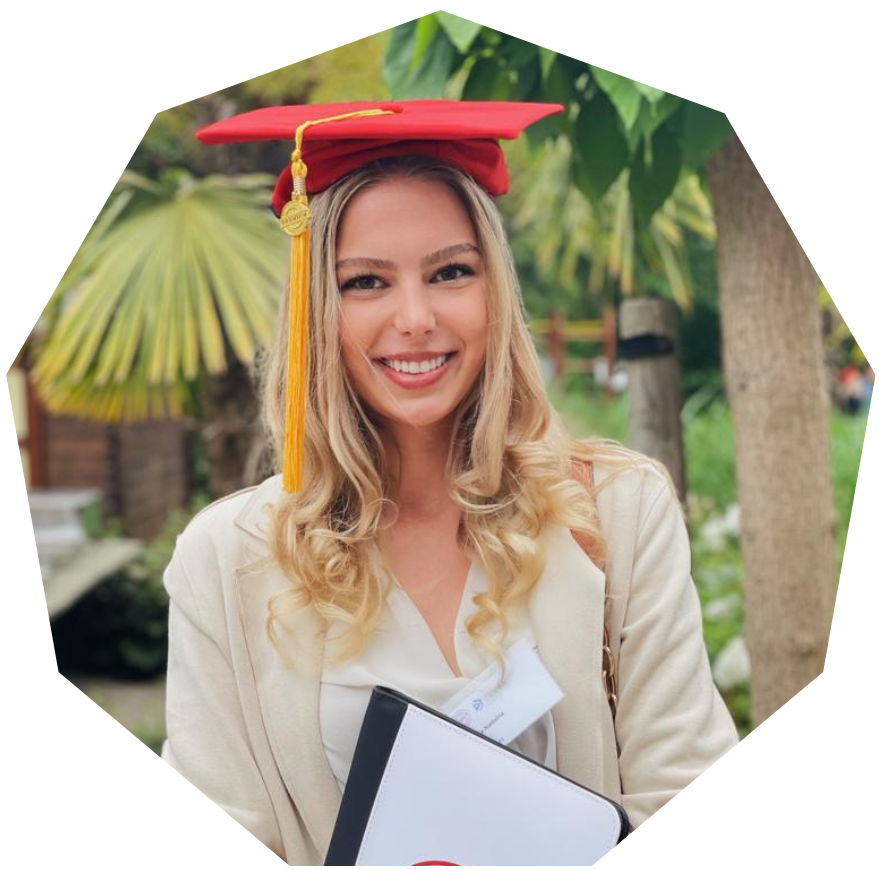 PREMIUM student, 2021-2022
Project: SSC Refugees
---
Hi guys! My name is Wiktoria Nadolna, I am 22 and I come from Poland. I have just finished my Master's in Economics and Strategy in Emerging Markets at the School of Business and Economics. Prior to that, I completed a Bachelor's Degree in Economics and Business Economics, also at SBE, so I have been at UM for a while. To expand my horizons, I decided to become part of PREMIUM. During my time at PREMIUM, I have been a part of the SSC Refugees Team. It has been an out-of-the-ordinary experience that has given me so much valuable insight.
Lieke Dortmans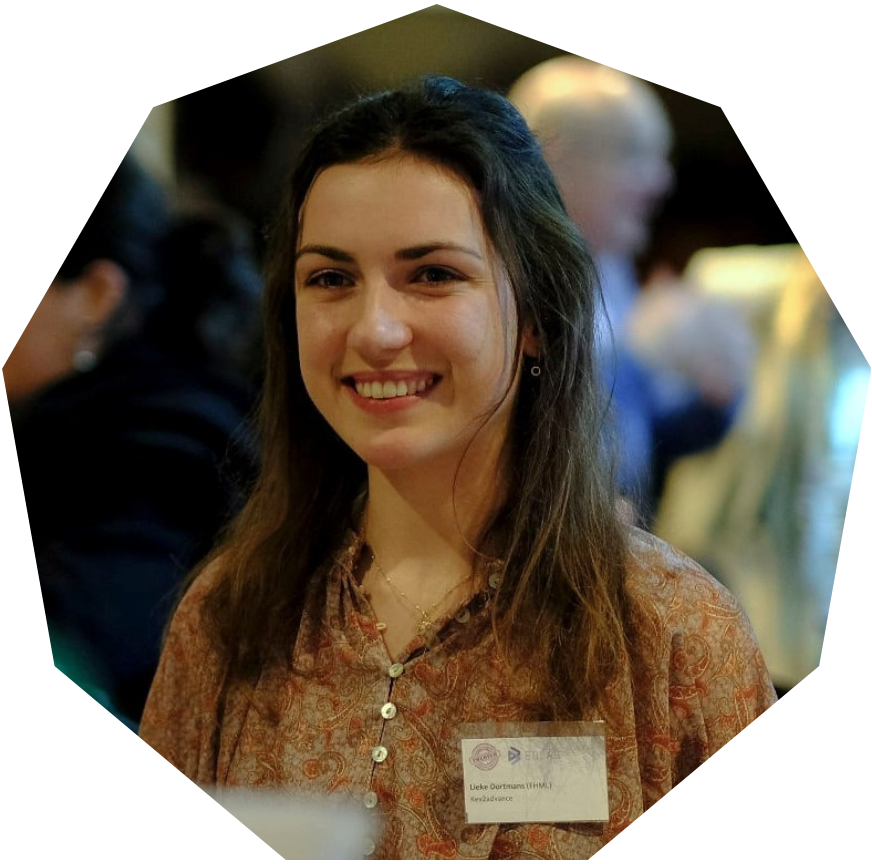 PREMIUM student, 2021-2022
Project: Key2advance
---
Hey all! My name is Lieke, I'm 23 years old and from the Netherlands. Last year, I participated in PREMIUM while I was studying Health Education and Promotion at FHML. Before that, I completed my bachelors in Biomedical Sciences. I highly value all of the experiences I was able to have because of PREMIUM and I'm excited to share more with you about it!
On our PREMIUM experience:
Sebi:
I was part of the team that was working with Atos, an IT consulting company. We worked on the topic of digital sovereignty, which was and still is not very mature. Throughout the project, we conducted various analyses and got expert insights through expert interviews. In our weekly meetings, we received a lot of input and learned a lot about project management and the topic of digital sovereignty. For me, the topic was entirely new. However, the client and additional employees at Atos valued our results, ideas, and opinions. Our team functioned very well, and we even had additional opportunities like a trip to Munich and Paris. The programme prepared me further for the business world and significantly extended my network.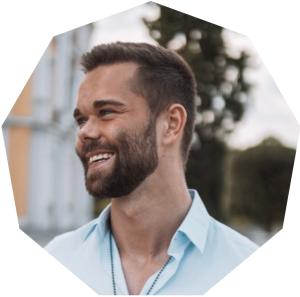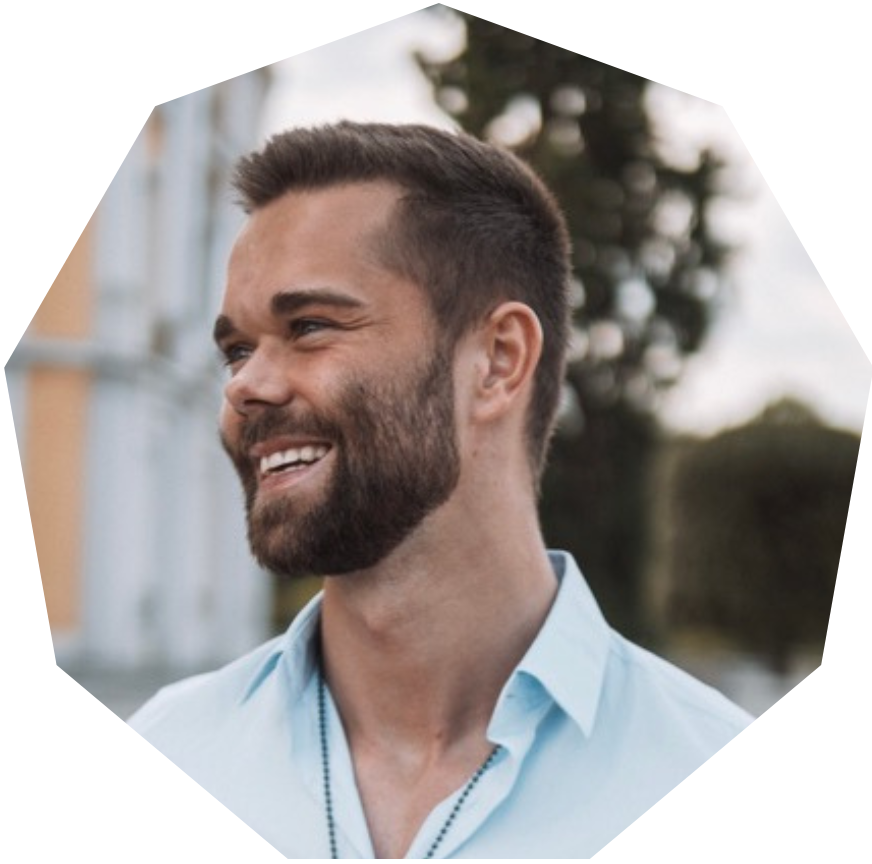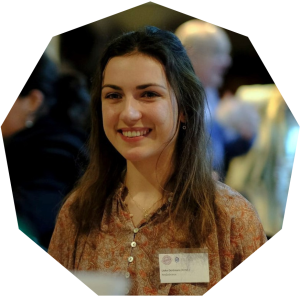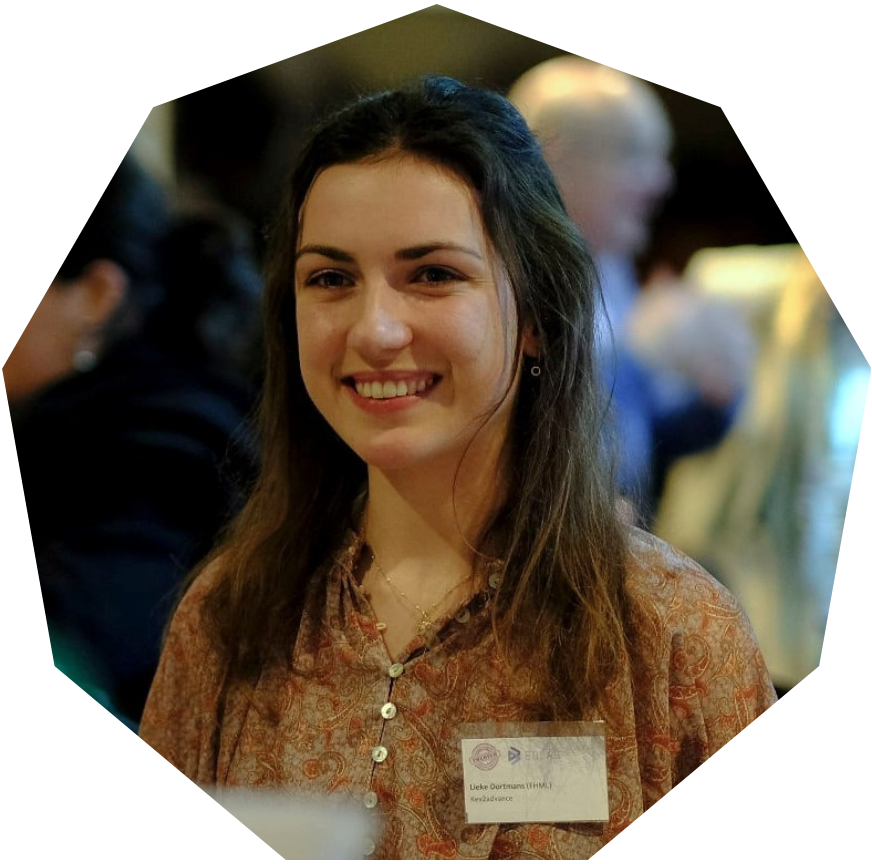 Lieke:
My team and I worked on a project with key2advance, a professional coaching and training consultancy. During our project, we looked into their retreat concept which supports students to reflect and gain clarity and orientation for their future. We researched and analysed the needs of students and did an extensive literature review to help key2advance offer well-rounded services. And as the cherry on top of the cake, we even got to participate in the retreat ourselves! I learned so much about working together as a team, working as consultants for a company and managing many different tasks at once. I'm looking back on 5 months filled with hard work but even more importantly, so many happy memories that we got to experience as a team, and now a group of great friends.
Puck:
I applied for the PREMIUM Programme last year, and I have not regretted it for one second! In my opinion, one of the greatest things about the is that it is so multifaceted. PREMIUM not only gave me the opportunity to gain knowledge and skills through the project and the workshops, it also allowed me to grow as a professional and individual through the coaching and overall experience. Besides that, you get to work together with such an internationally and academically diverse and inspiring group of people, which gives the programme even more depth, including learning more about cultural sensitivity and thinking from different perspectives. In addition to that, PREMIUM for me felt like a close community in which everyone lifted each other up and wanted to see everyone succeed, which made the experience even greater.
Regarding the main project, my team and I performed a cross-border impact assessment on the potential cross-border effects of the new Dutch nitrogen policy on the Meuse-Rhine region for the Institute for Transnational and Euregional cross-border cooperation and Mobility (ITEM). It was a challenging and interesting project, which amongst other things consisted of literature research, conducting expert interviews, academic writing with the prospect of publication, and many team meetings with my amazing project team which also included my fellow PREMIUM Student Ambassador Eleni! I am certain that our open and safe working environment and group motto 'Communication is key' have aided us in successfully finishing our dossier.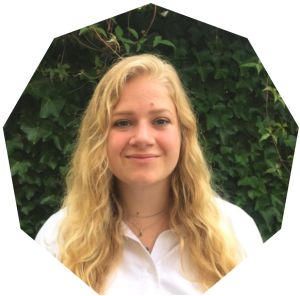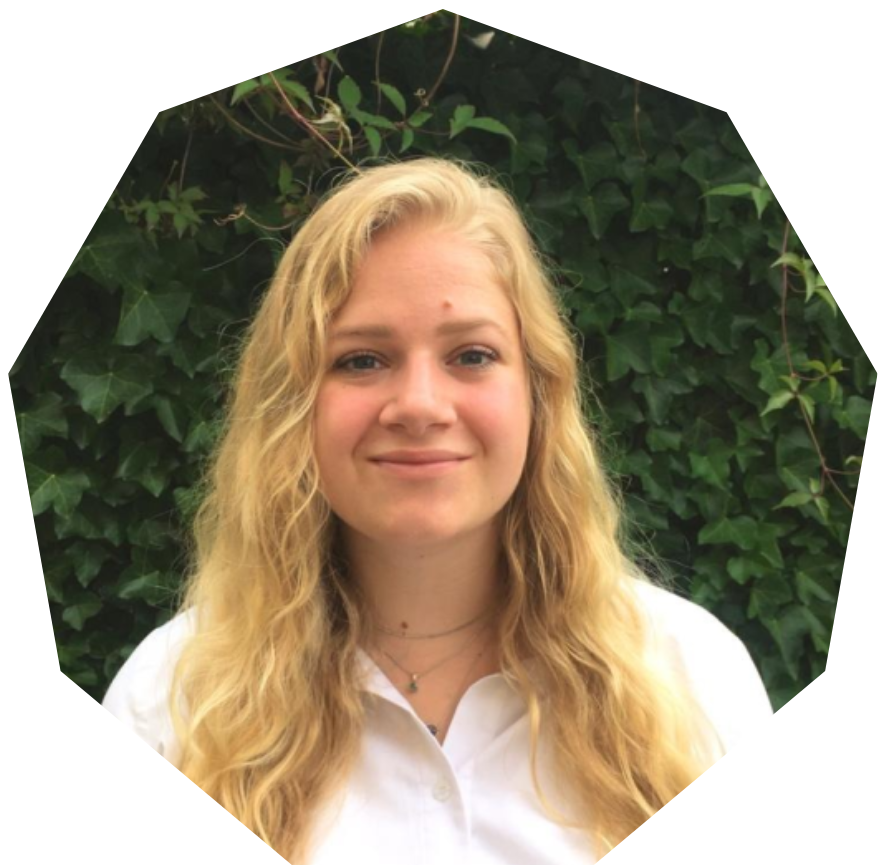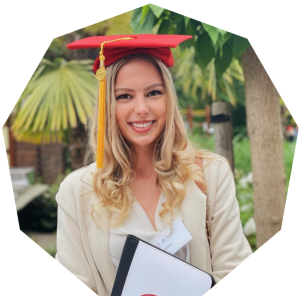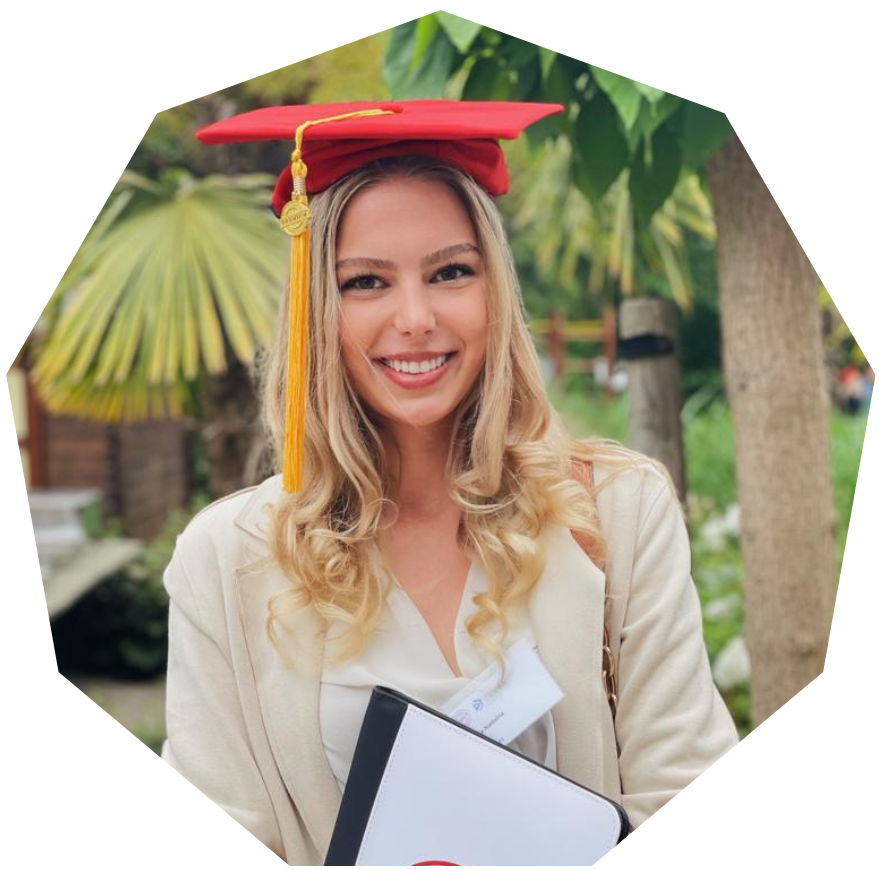 Wiktoria:
My PREMIUM Project – SSC Refugees began casually by having our first meetings with our client and forming our work timeline. Everything changed with the beginning of the War in Ukraine when overnight, many more students became subject to the framework we were working on. It really taught us how to be flexible, adjust quickly, think out of the box, and, most importantly, stay creative.
Mukesh:
was part of the key2advance team, and we worked on the 'self' component. The project entailed developing a model for online/in-person retreats for students. PREMIUM not only focuses on professional development but on the overall development of a student who is about to enter the competitive job market. While working on a project for our client, we also got to experience the retreat, which was quite a learning experience. Diversity in the team and the skill set everyone brings to the project expand the learning experience. Working for our client gave me an insight into the European job market, team building, time management, professionalism and expanding my professional network. At last, my best moments have been the mid-term and the closing ceremony of PREMIUM, where you get the chance to showcase your work and interact with other students in the programme.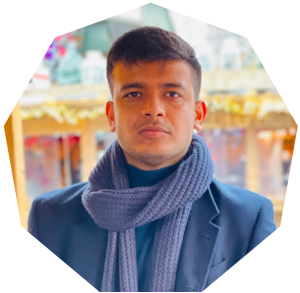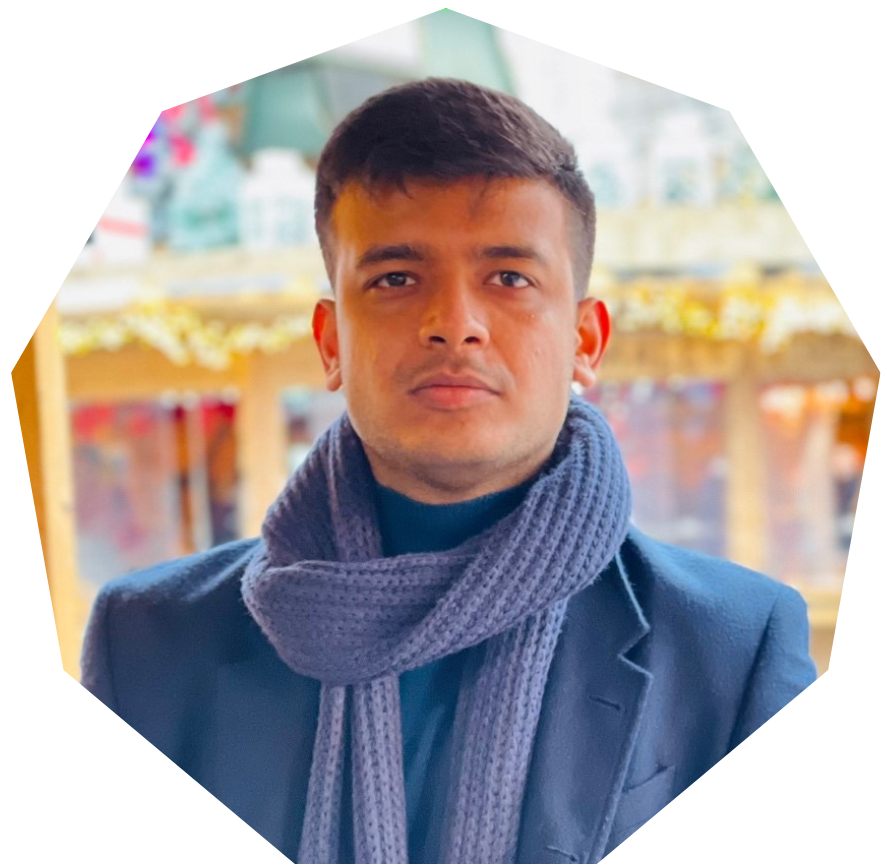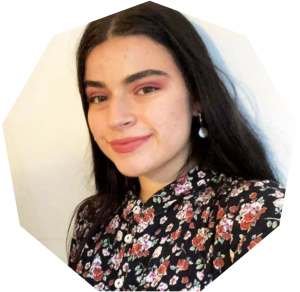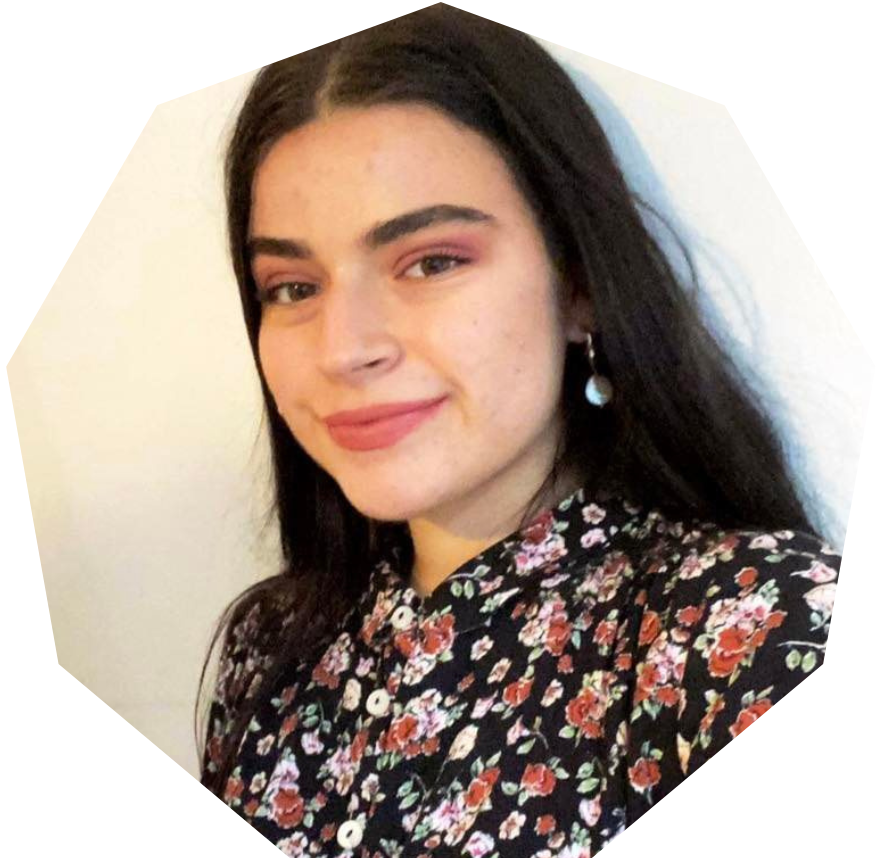 Eleni:
My team and I worked on a cross-border impact assessment for ITEM, where we had to identify the cross-border effects of the new Dutch policy on reducing nitrogen emissions. We had to gather data, conduct expert interviews, and finally write an end-report for ITEM, which is going to be published. All these various tasks have added to my skills, and they have enhanced my professional experience. Overall, my PREMIUM experience has been a positive one and I am very pleased with how my team and I cooperated. It was very fulfilling to be able to work within an interdisciplinary team with the intention of bring about a high-standard result.
The Workshops
PREMIUM includes a series of insightful and practical workshops and masterclasses. The workshops and masterclasses are hosted by experts from the field and by participating in them you will gain very useful skills that will not only benefit you during PREMIUM, but will also give you an advantage in your future career. There is always a lot of room for questions, ensuring you really get the most out of the workshops and masterclasses!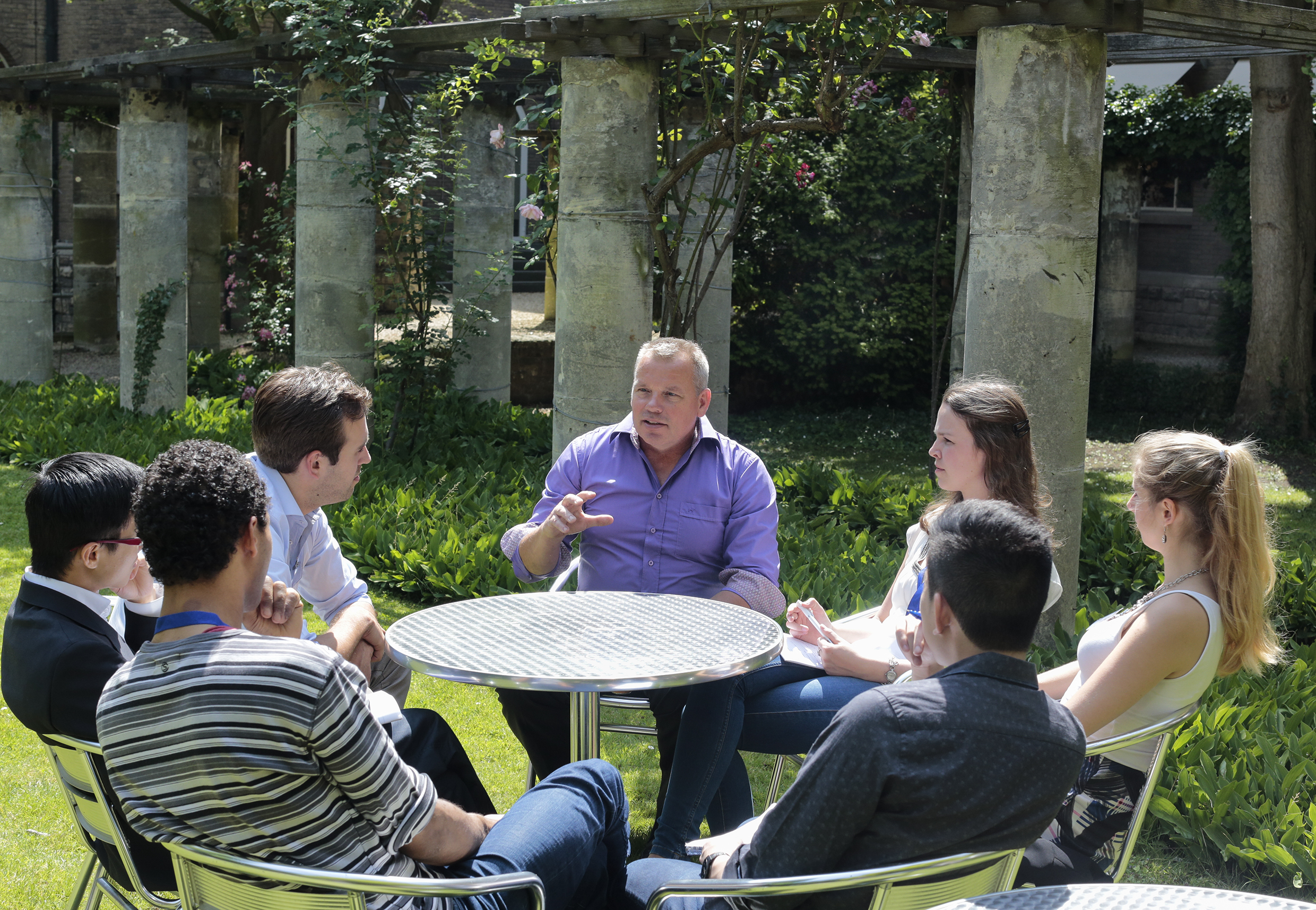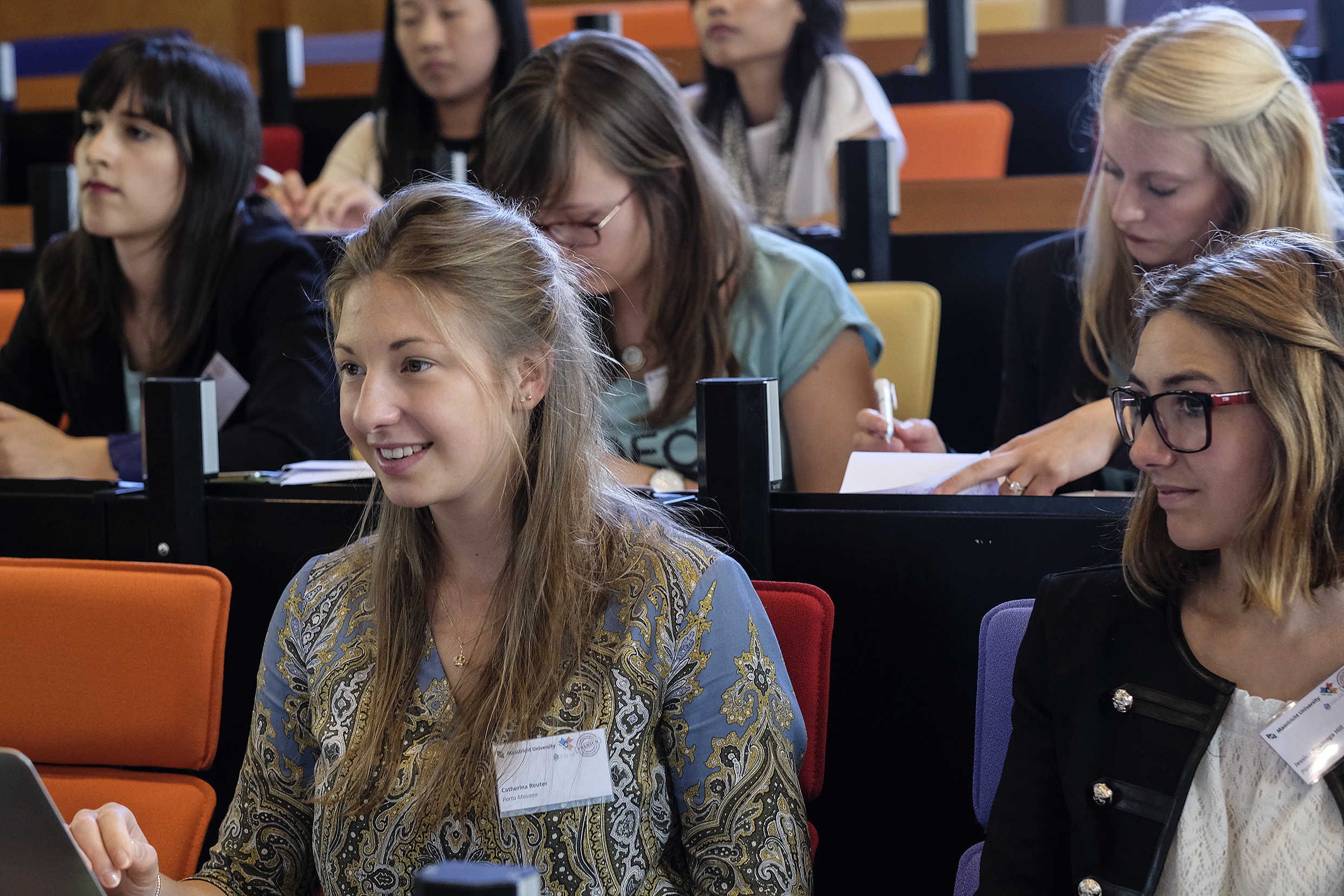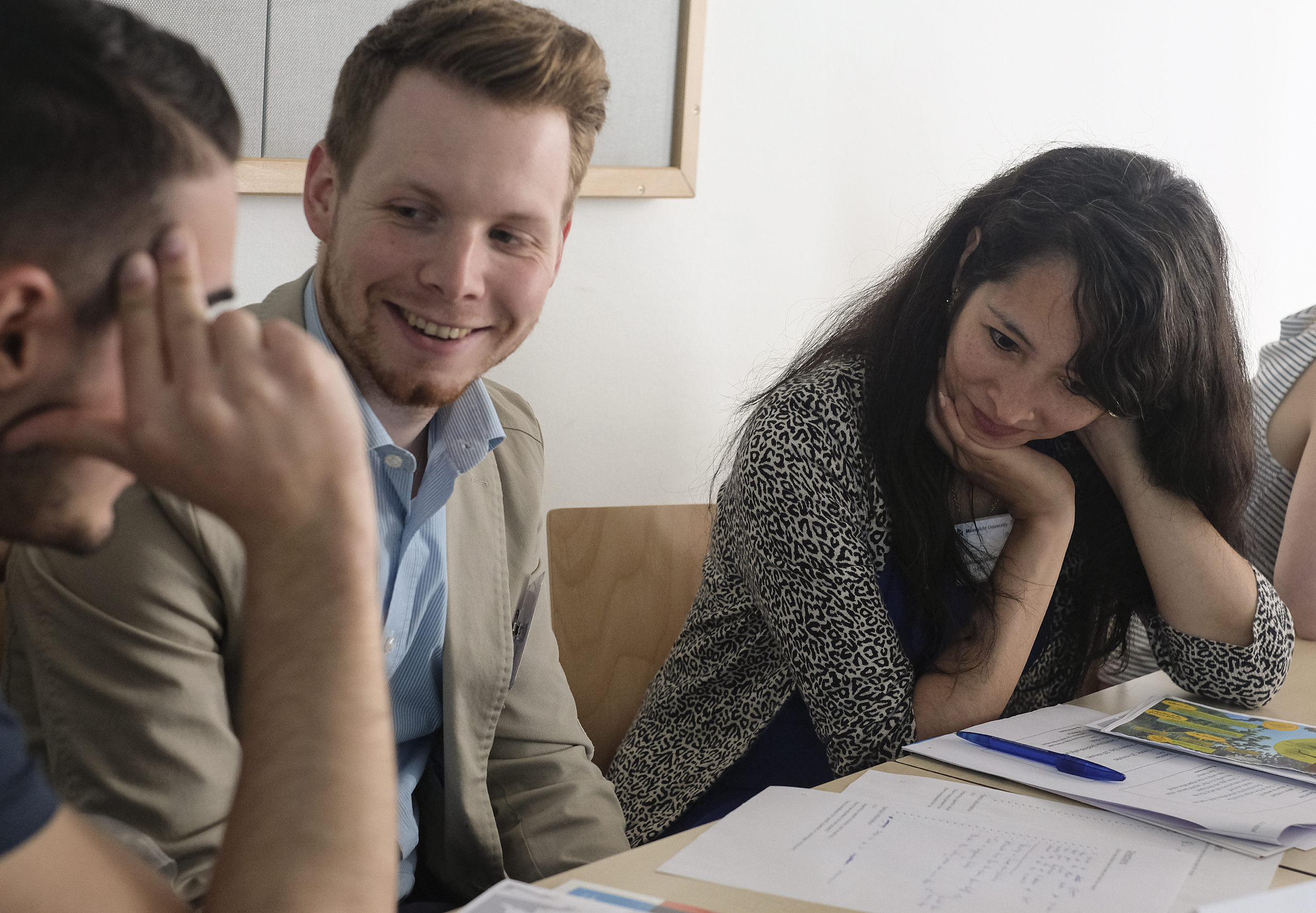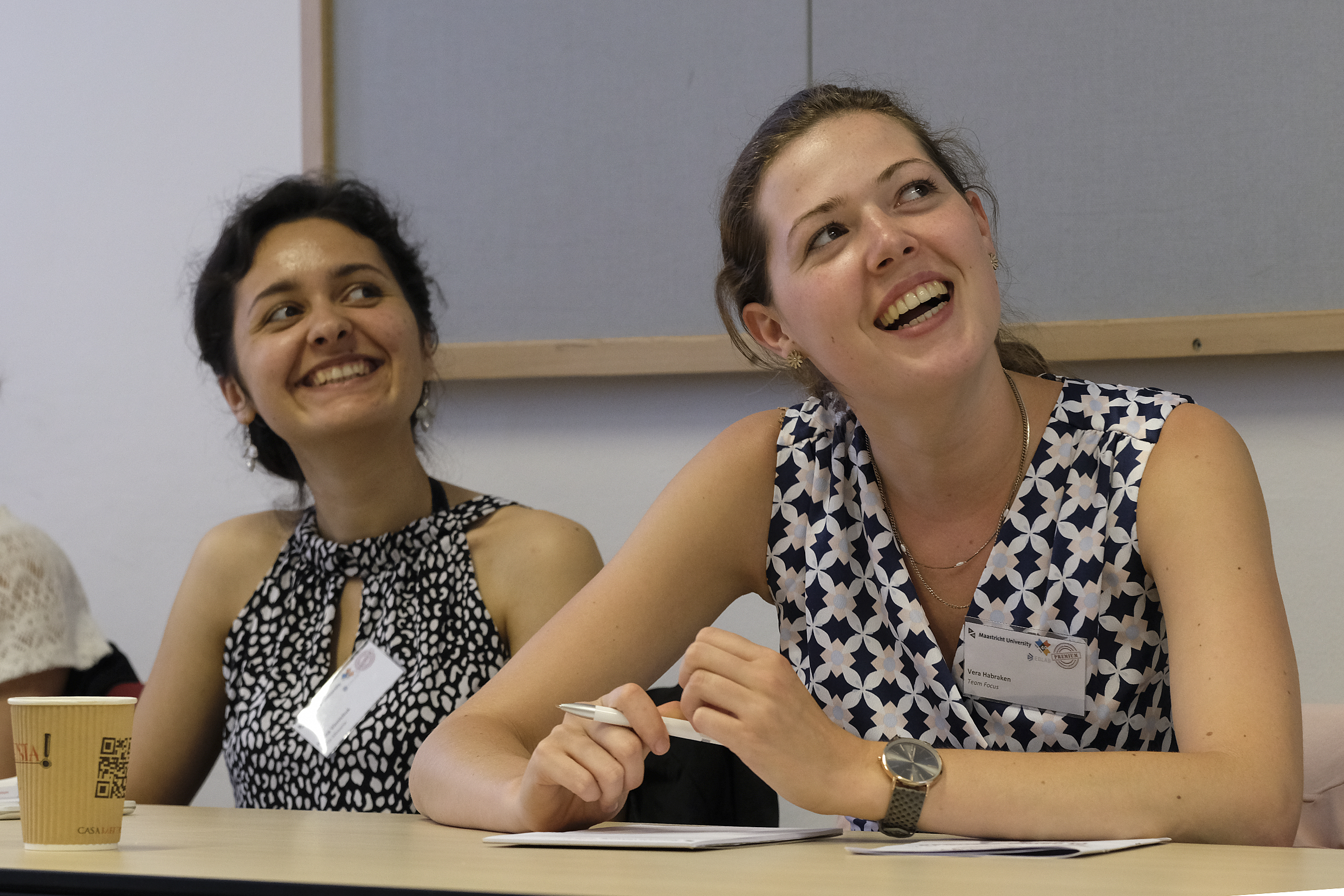 Sebi:
Besides the exciting project, we also had the opportunity to at least participate in six workshops and choose from a variety of workshops. The workshops help you to develop on a personal and professional level. For instance, I enjoyed a workshop on public speaking, which prepared me for the presentations for our client. I enjoyed the workshops so much and used the opportunity to participate in even more workshops.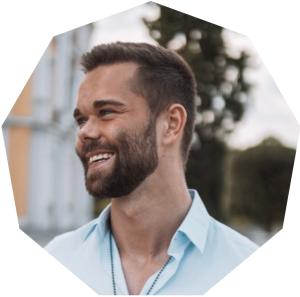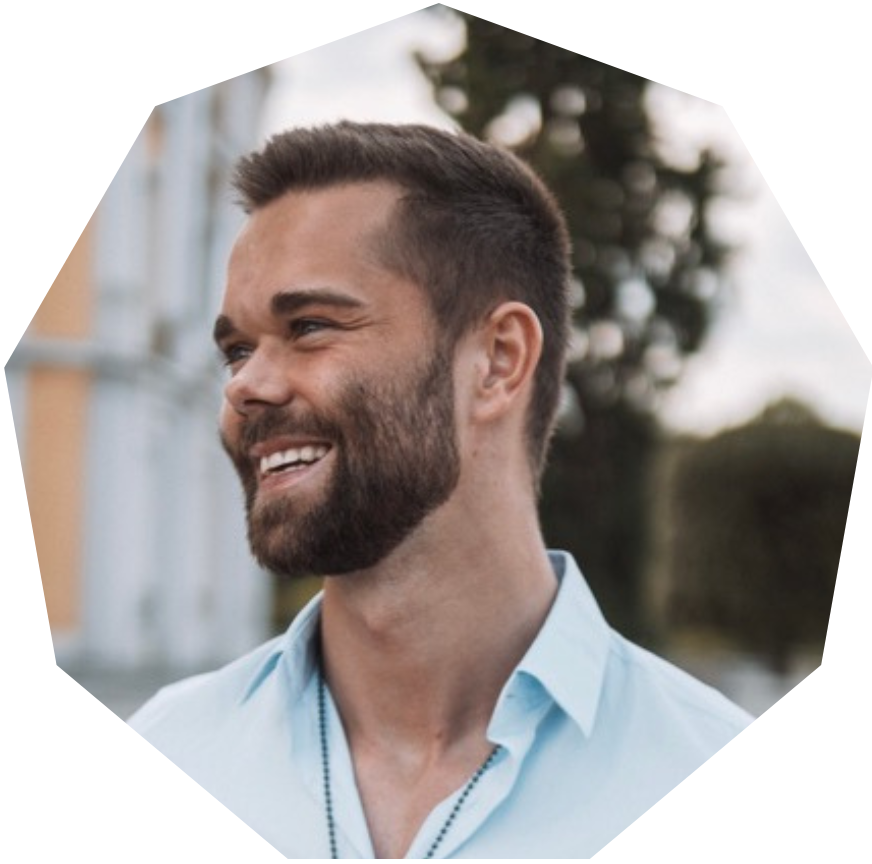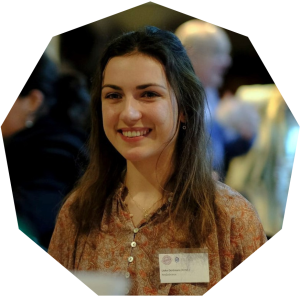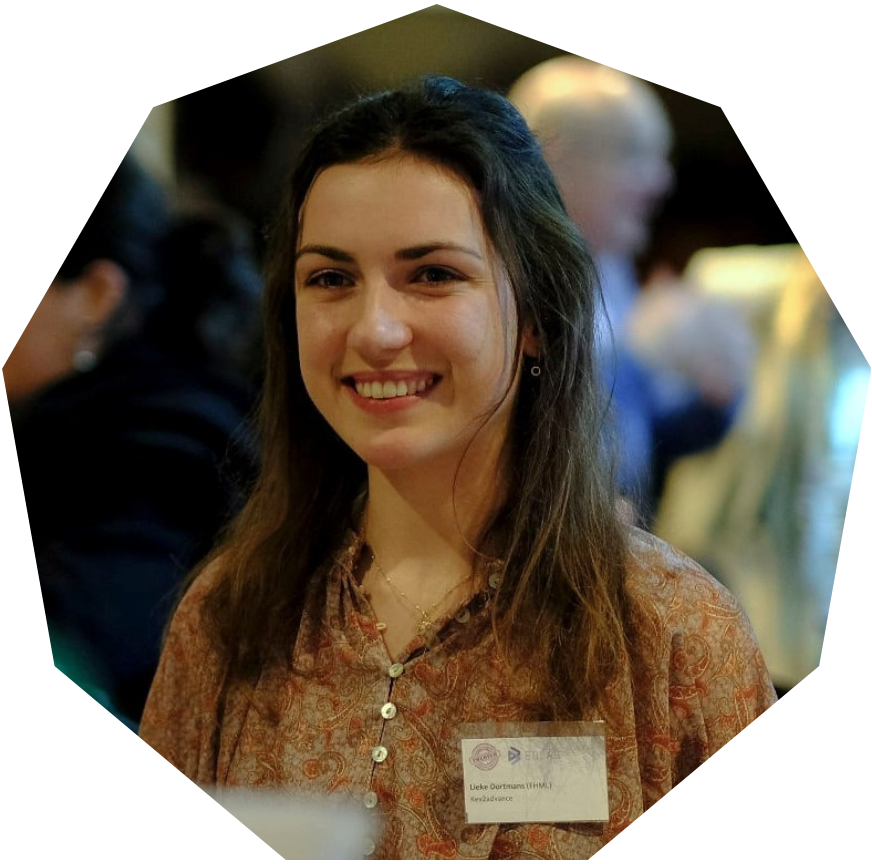 Lieke:
The soft-skills we were introduced to and taught during the workshops really are of great advantage. PREMIUM offers so many interesting workshops, such as workshops on public speaking, inclusive leadership and speed reading. By attending these workshops, my horizons really were expanded and I learned about topics I would have never learned about during my master's programme. The workshops were also a great way to connect with other PREMIUM students and build a network.
Puck:
Apart from the project, I personally especially enjoyed the workshop that are offered besides the main project. They gave me the opportunity to further develop skills useful for working on a team project, to get to know and interact with other PREMIUM students, and to learn more about various topics outside the scope of my specific project. It, therefore, may also not come as a surprise that I chose to follow all 12 workshops. Although I am uncertain whether the exact same workshops will be offered this year, if you have any questions regarding my experiences of the workshops, do not hesitate to contact me or tap me on the shoulder to have a chat!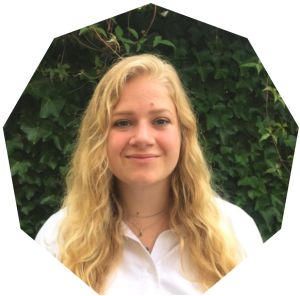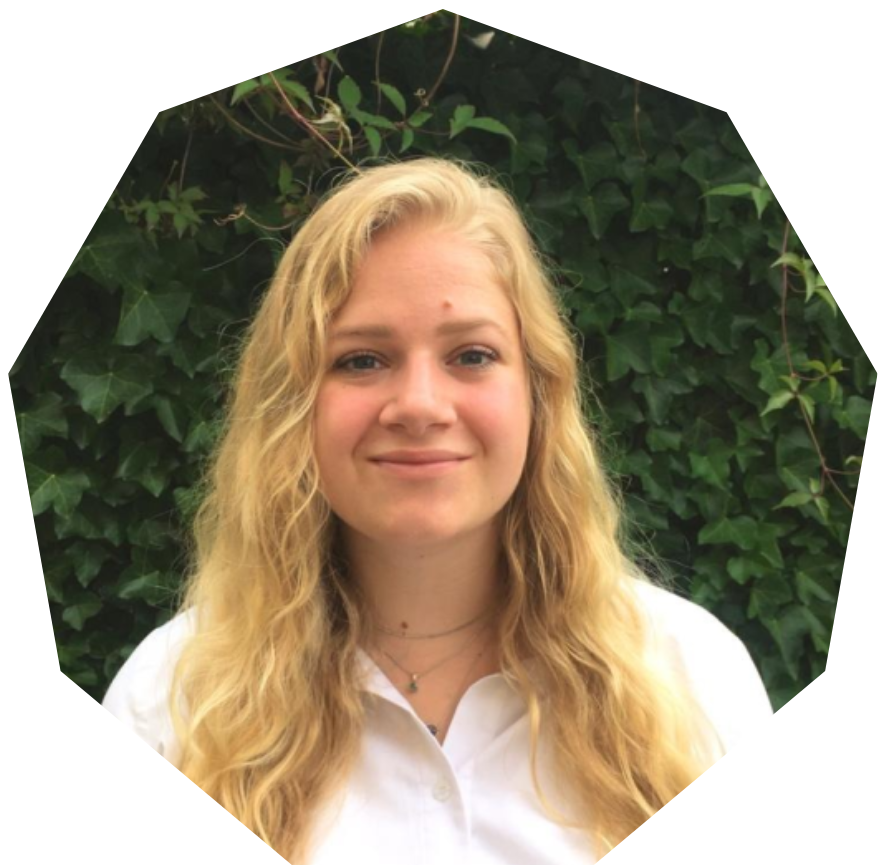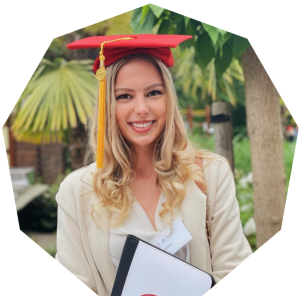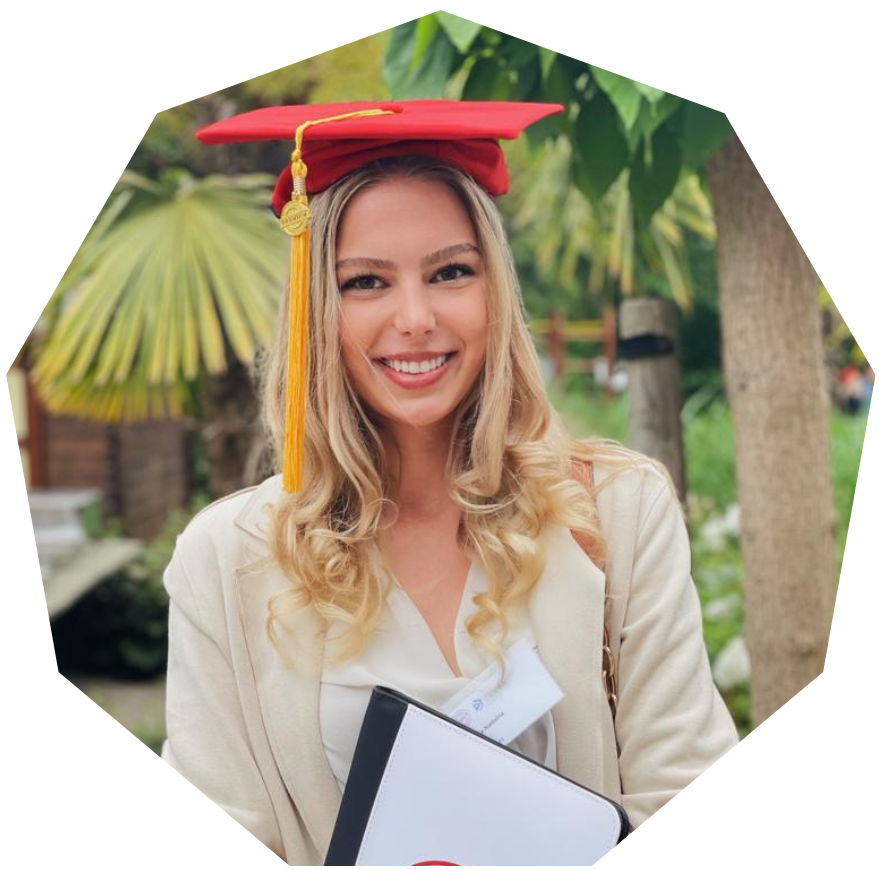 Wiktoria:
The PREMIUM workshops to me were as important as the other part of the programme. I have learned so much during some of them. I particularly enjoy workshops focusing on well-being, acceptance, and creating a friendly and open group setting. I believe those are topics that are largely omitted, yet they are so important. I have really appreciated getting to learn more about them.
Mukesh:
I attended a total of 6 workshops offered by the programme, and every workshop provided me with valuable takeaways. I enjoyed the workshops on public speaking, 7 habits of highly effective people and preparing yourself for the job market. The nature of the workshops is such that it prepares you for your career and supports self-development. The key points from the workshops I attended are beneficial when applying for jobs or improving your professional skillsets.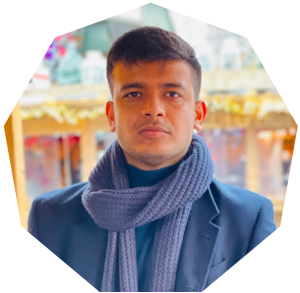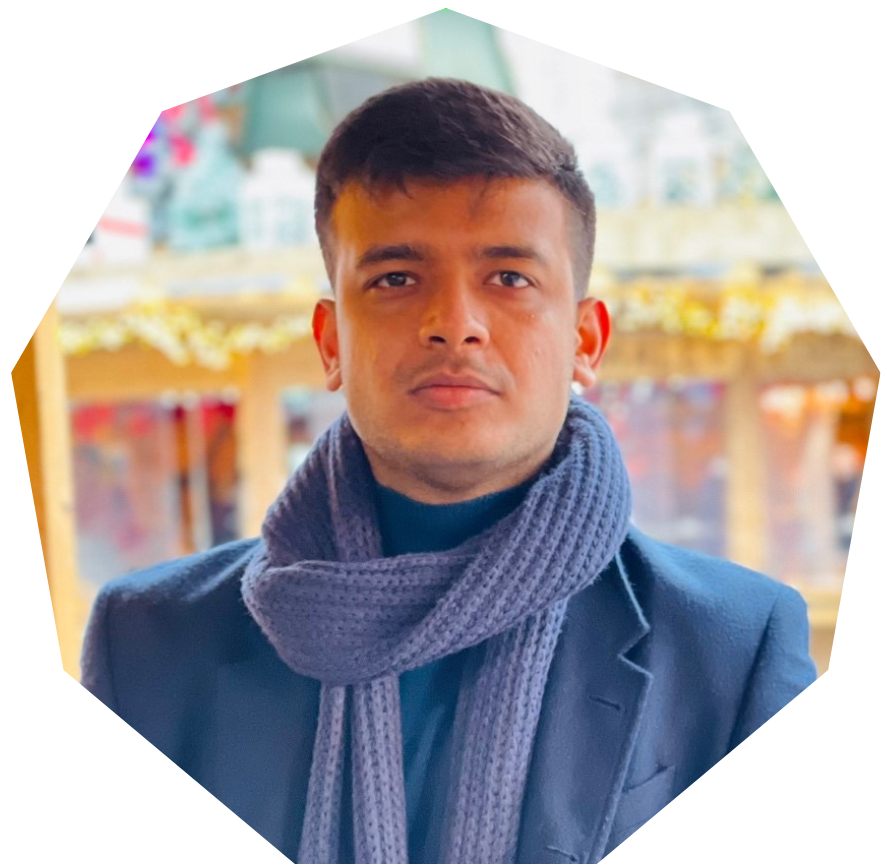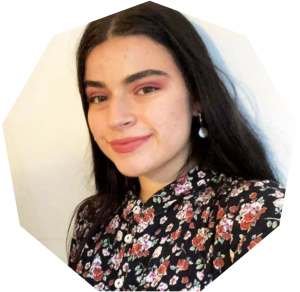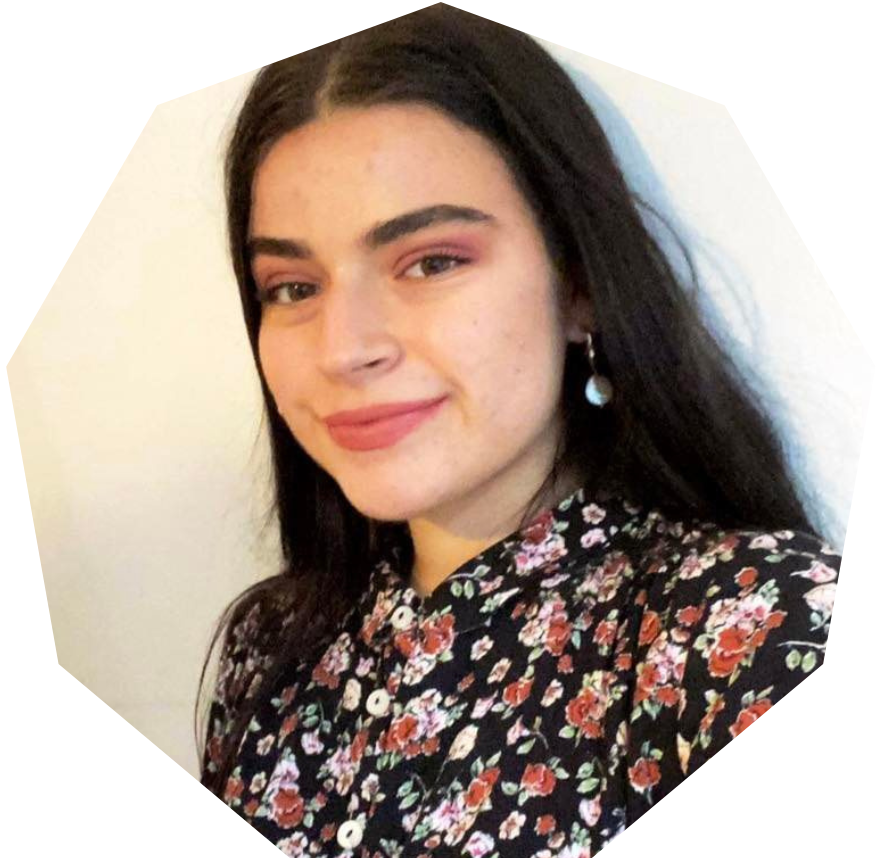 Eleni:
The PREMIUM workshops have been an excellent way of enhancing and/or developing already existing as well as new skills. Overall, they have provided me with helpful knowledge and valuable insights that will definitely help me in the future.
Competence Coaching
As part of the PREMIUM programme, each project team gets its own coach with whom they will have several individual sessions to discuss their personal progress. Additionally, several group session aim not only at personal progress, but also at the progress the team has made so far. Coaching gives the team an opportunity to discuss any problems encountered. PREMIUM optimizes the way in which you visualize your personal progress.
Sebi:
In addition to the workshops, the personal coach helps you to develop too! The best thing is that you decide how and what you want to develop, and your coach facilitates your development. You have three meetings and additional periodic contact with your coach to analyze your progress.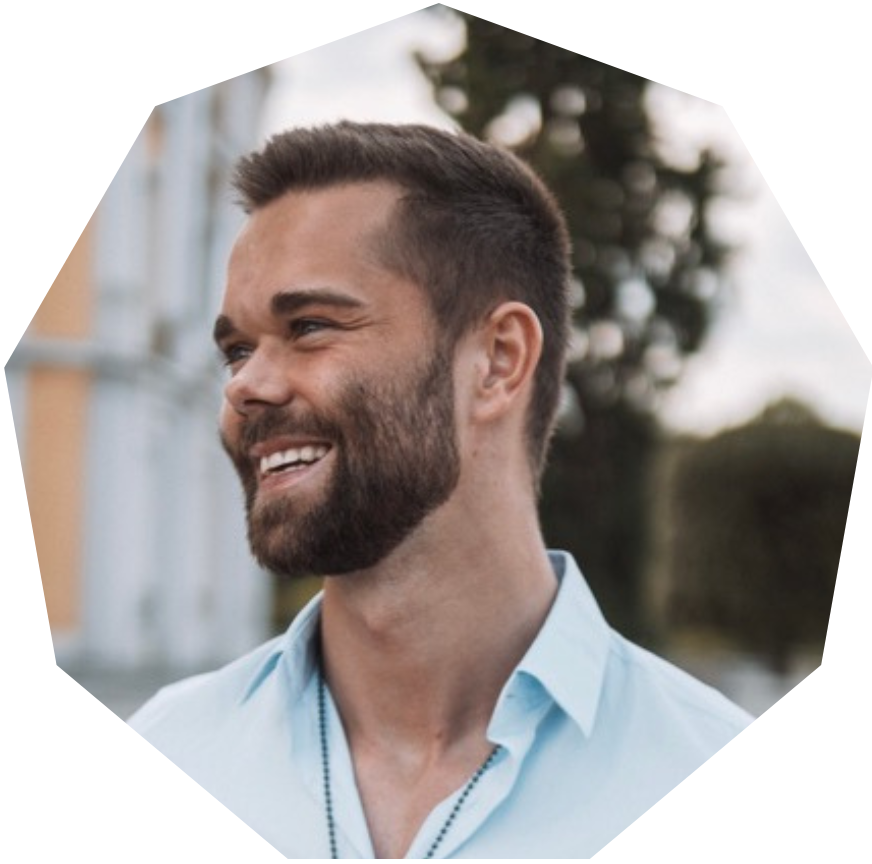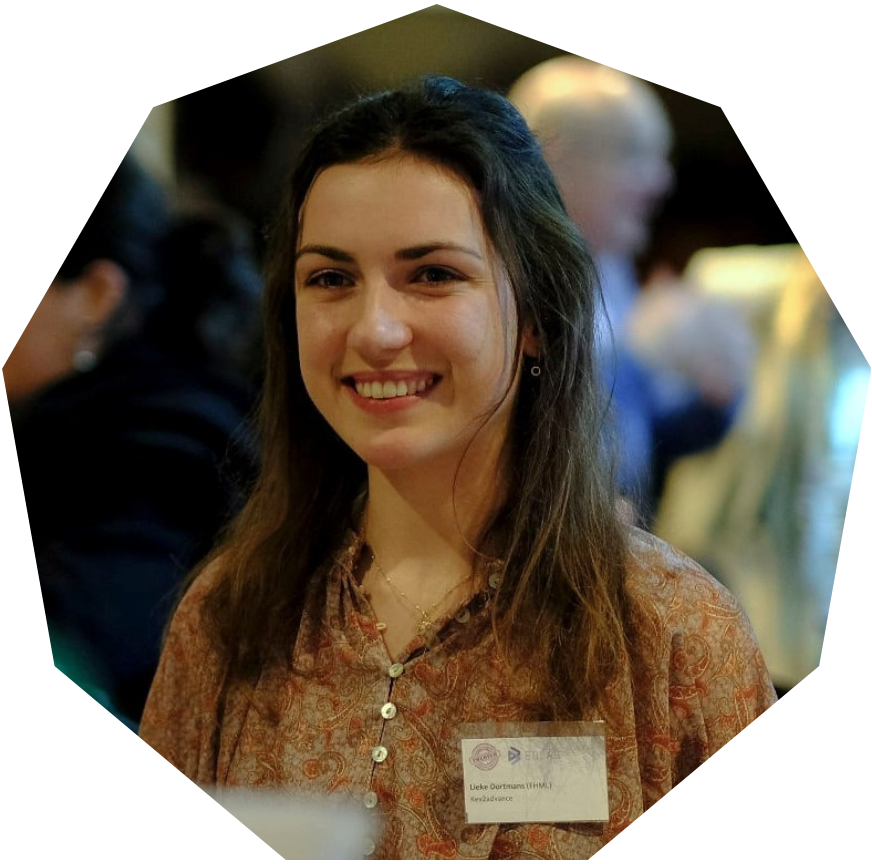 Lieke:
The coaching sessions were a huge support. Having someone who supports and guides you through the whole program and helps you develop in many different areas is something I really appreciated. My coach really created room for both personal and professional development which I find incredibly valuable.
Puck:
In addition to that, the PREMIUM coaching also helped to maintain our positive group dynamic and made sure that we remained on the same page. On an individual level, the coaching also gave me insights in what competences I could develop further to grow as a professional and individual. Writing down your Personal Development Plan and having multiple coaching sessions thereby give you the tools to reach your goals in small and achievable steps.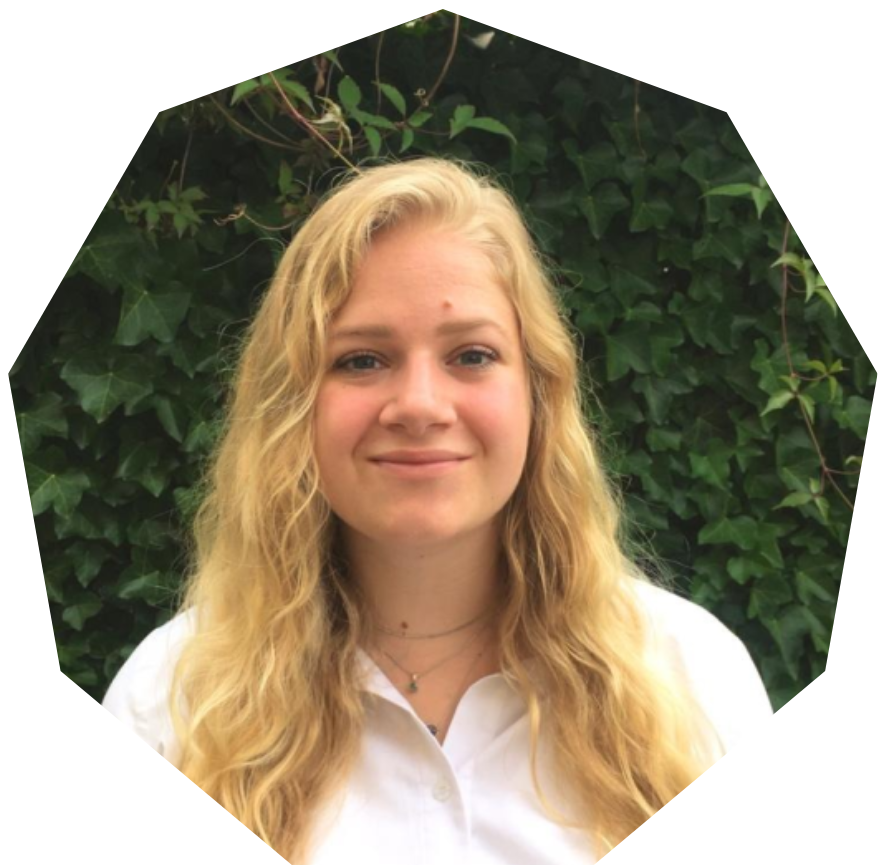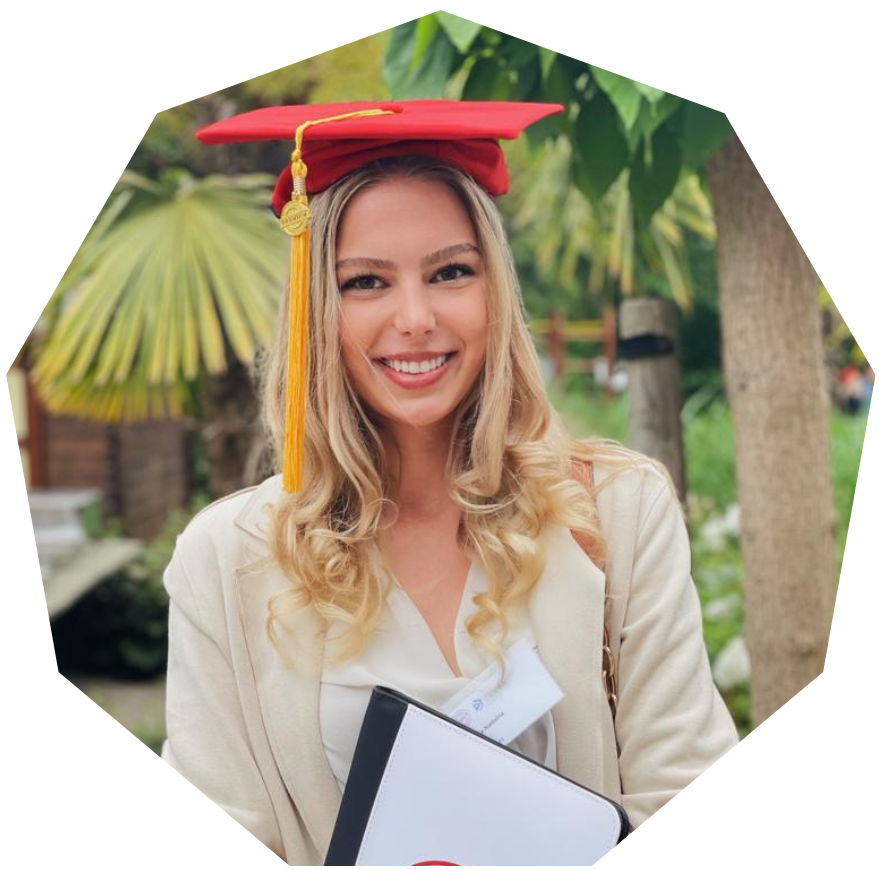 Wiktoria:
In the beginning of the project I was not sure what to expect from my team, that was very diverse. I have also been going through personal turmoil, which influenced my confidence in the team. The coaching sessions have allowed me to address the issues and form strategies to tackle them. It may sound cliché, but they have actually been extremely helpful. This is something that I will benefit from for a long time going forward.
Mukesh:
In addition to the project and workshops, the coaching component of the program plays a vital role in giving a finishing touch to the PREMIUM journey. The sessions with your coaches allow you to define your goals and how they can be achieved. PREMIUM coaching also helps with the ongoing project with the client, team dynamics, review of your work and feedback, which plays a key role in the learning journey.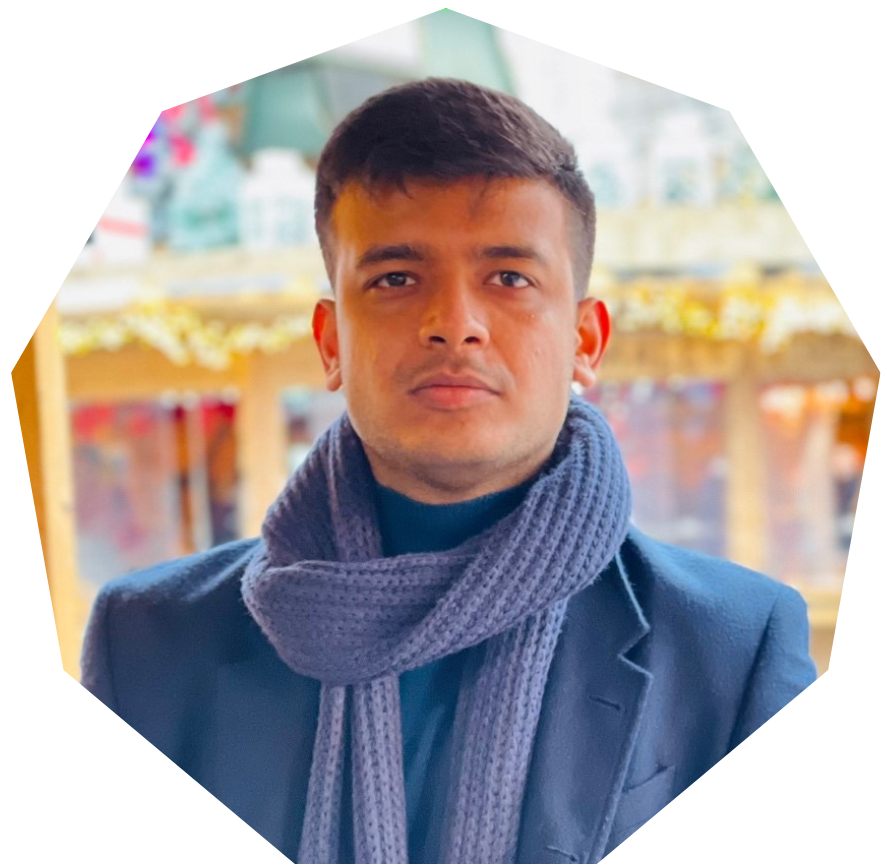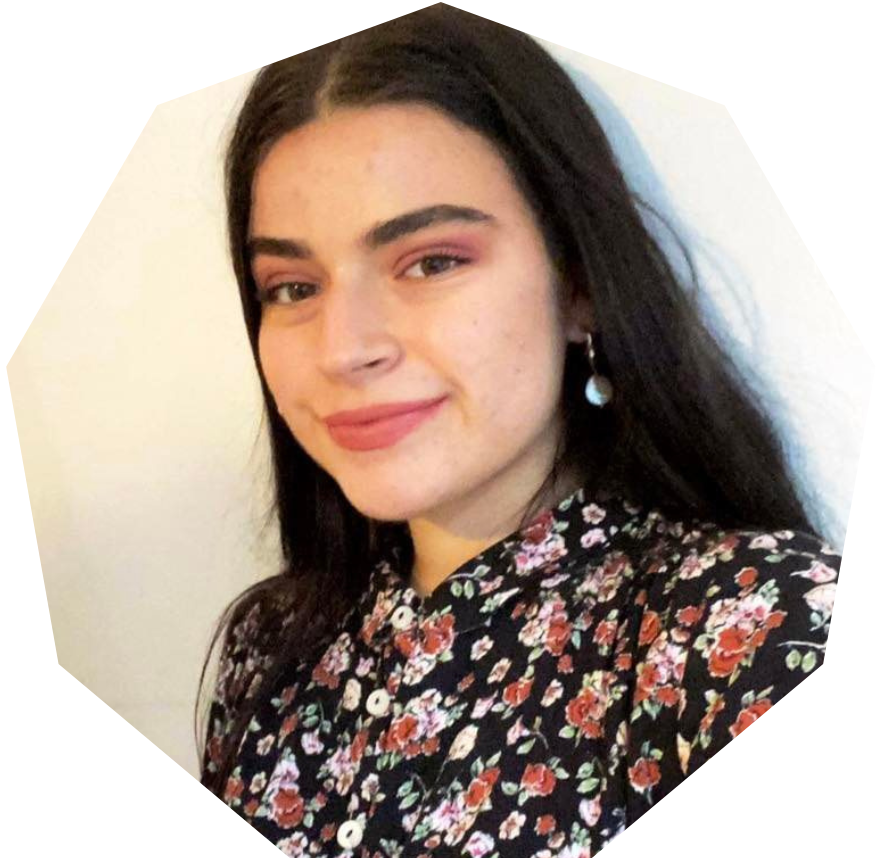 Eleni:
I found the coaching sessions to be a very valuable addition. With the help of my coach, I have managed to identify some competences that I wished to work on and for the duration of PREMIUM, I was constantly trying to further work and improve on them. This required me to get out of my comfort zone, to challenge my habits as well as to question a lot of my thoughts and choices. It is a very eye-opening experience.
The Commitment
PREMIUM is an intensive extracurricular programme, requiring a serious commitment and superb time management skills from all participants. To get an idea of just how busy the week of a PREMIUM student might be, take a look at our "week in the life of a PREMIUM student" below!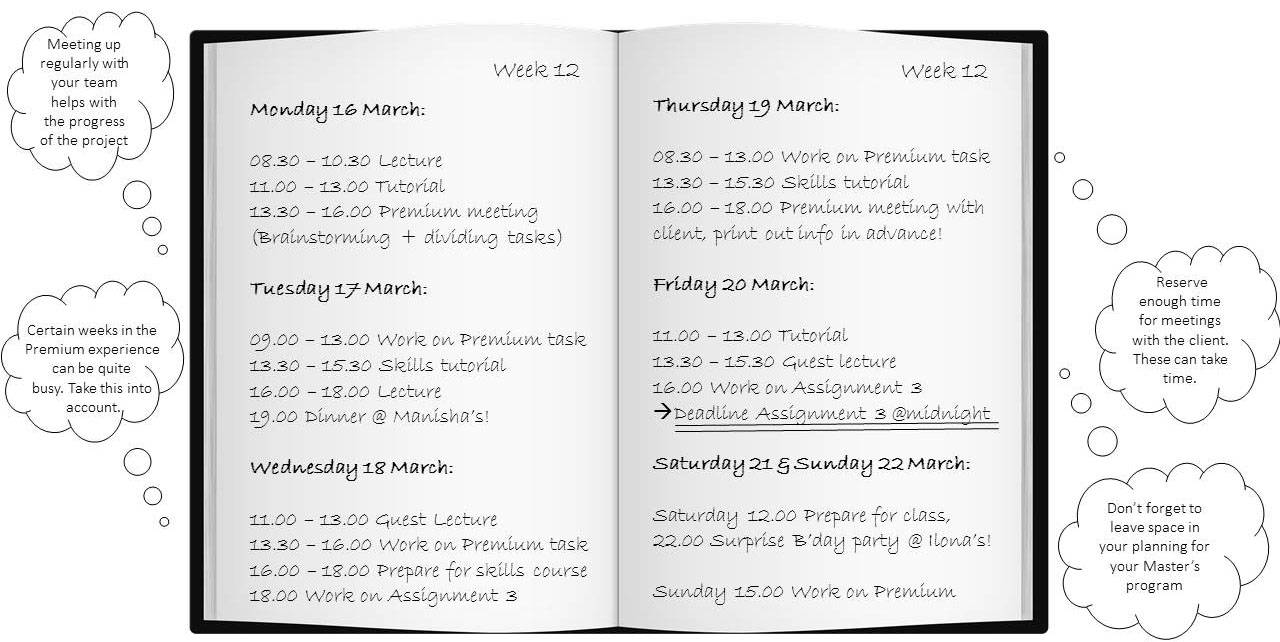 Questions?
fill out the form below to email your PREMIUM-related question to the PREMIUM ambassadors directly.