About PREMIUM
Learn more about UM's selective Honours programme for master's students.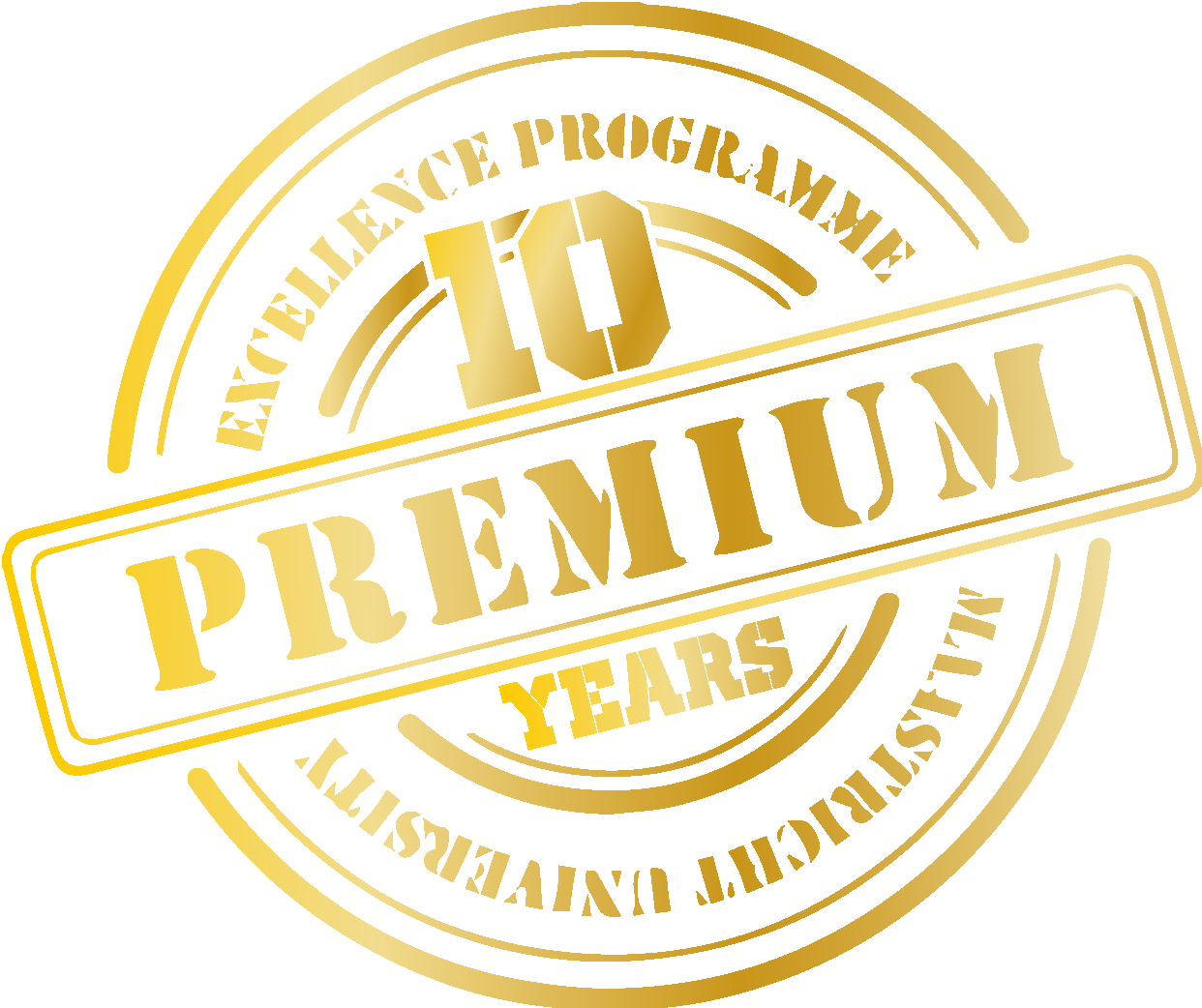 PREMIUM Timeframe
PREMIUM is designed to take approximately 250 hours, divided over time spent on project execution, coaching, attending workshops and masterclasses, and attending central events.
Alongside your master's programme curriculum, other extracurricular activities, and your personal life, PREMIUM is an excellent time management exercise.
Applicants should carefully consider their amount of free time and time management skills before applying.
Project
Coaching
Workshops
Central Events
When? PREMIUM will take place from January until the end of May. To be exact, the PREMIUM programme will kick off on January 7th 2021, after which you will start your projects, coaching, and attending workshops, up until the closing event on May 27th 2021.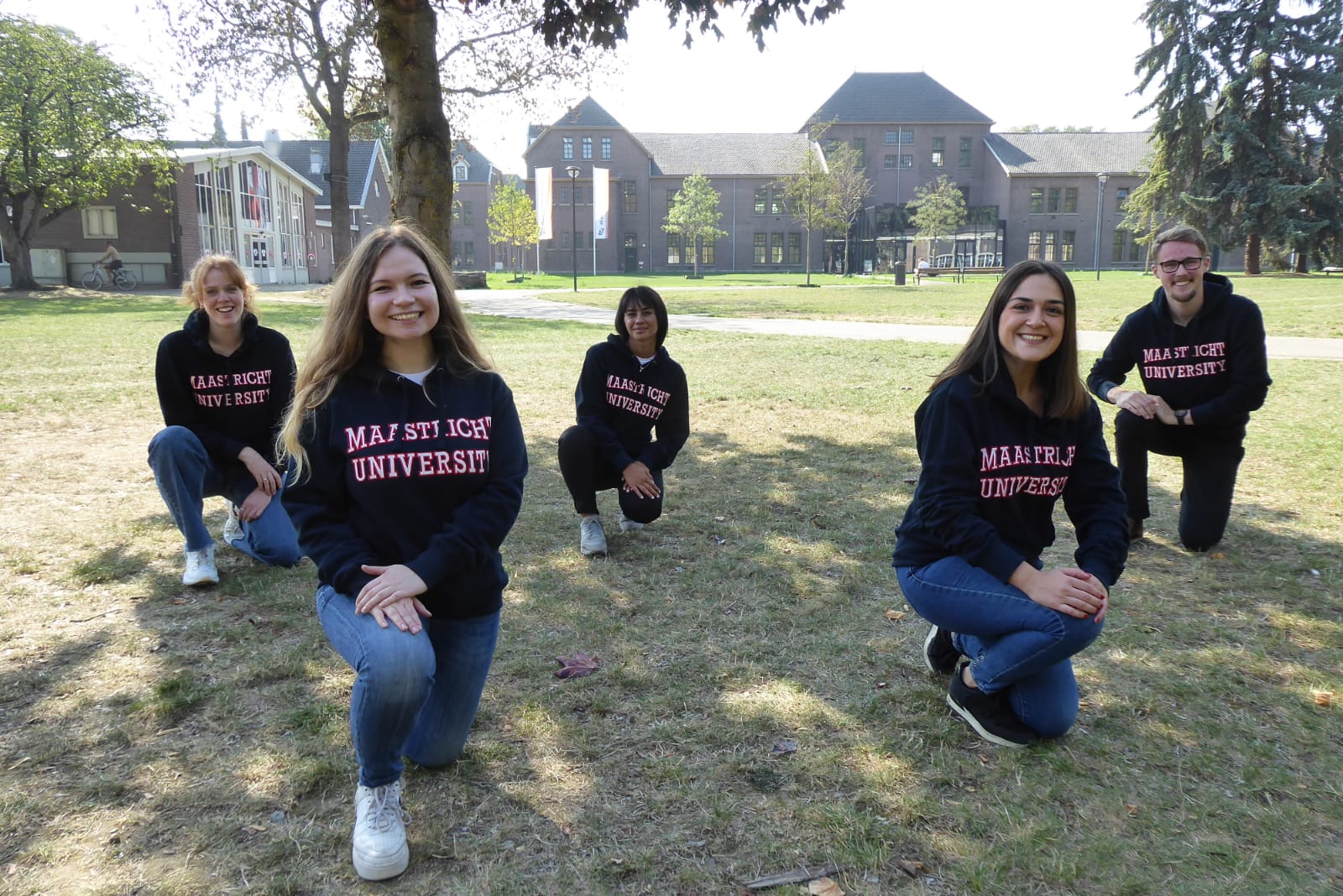 Meet our PREMIUM Ambassadors
Our enthusiastic team of PREMIUM ambassadors were PREMIUM students in the previous 7 academic year. Learn all about their PREMIUM experience and why they think you should apply to become a PREMIUM student this year!
Practical Information
PREMIUM is a selective Honours programme. After applying, you will be admitted to the programme once you successfully go through the selection procedure. 
But don't let that scare you! Just ask yourself this:
Are you enrolled in a master's programme at Maastricht University in the 2020-2021 academic year?
Does your bachelor's degree fit the formal requirements?
Are you a motivated, responsible, and hardworking student, a true teamplayer who is up for a challenge?
If so, then you should apply for PREMIUM!
Applications for 2020-2021 should be handed in before November 16th, 12:00 hrs (noon)!
Your application to PREMIUM will be considered if it satisfies the following criteria:
All PREMIUM students must be enrolled in a UM master's programme in the 2020-2021 academic year.
You obtained your bachelor's degree with a GPA of at least 7,0 in the Dutch 0-10 grading system as evident on your official transcripts, or you obtained your bachelor's degree with a GPA of at least a B in the international D/F-A grading system as evident on your official transcripts.*
Even more important than your grades: Your application (by means of your CV, LinkedIn profile and/or essay) shows an intrinsic drive to prosper, a high level of dedication, motivation and team spirit. We look for students that are not scared of being challenged, and who dare to look beyond the scope of their current discipline.
All PREMIUM students must be present in Maastricht during the period January 7th-May 27th, or at least not be absent for longer than 2 weeks throughout this period.
If you are unsure whether your GPA meets the requirements, just apply!

* Students can start a UM master's programme in September 2020  (and thus can apply for the PREMIUM programme) if they have obtained at least 80% of the credits from the final year of their bachelor's programme. For a 3-year bachelor's programme, a maximum of 12 credits from BA year 3 may be missing; all credits from BA year 1 and BA year 2 must have been obtained. At the start of the master's programme, students who have not completed their bachelor's degree will establish with the MA programme when their prior education will be completed (in any case, it must be completed during the 2020-21 academic year). You should not underestimate the study load of combining a master's programme with additional study activities from your BA ánd PREMIUM;
Applications for PREMIUM 2020-2021 should be handed in before November 16th, 12:00 hrs (noon)!
The selection procedure consists of multiple rounds. Please note that the selection procedure might require you to move around your schedule a bit. You will be informed about events that require your attendance well ahead of time. 
Before applying to PREMIUM, please read the terms and conditions carefully.
Interested in applying for PREMIUM for the 2020-2021 year?
Applying for PREMIUM 2020-2021 is possible until November 16th. 12:00 hrs (noon)
PREMIUM 2018-2019 Student testimonials
PREMIUM 2015-2016 Mix&Match
PREMIUM Workshop "Design Thinking"
PREMIUM Student Testimonials
PREMIUM 2015-2016 Closing Seminar
The PREMIUM Central Management Team