About Honours+
Learn more about UM's common core Honours programme for bachelor students.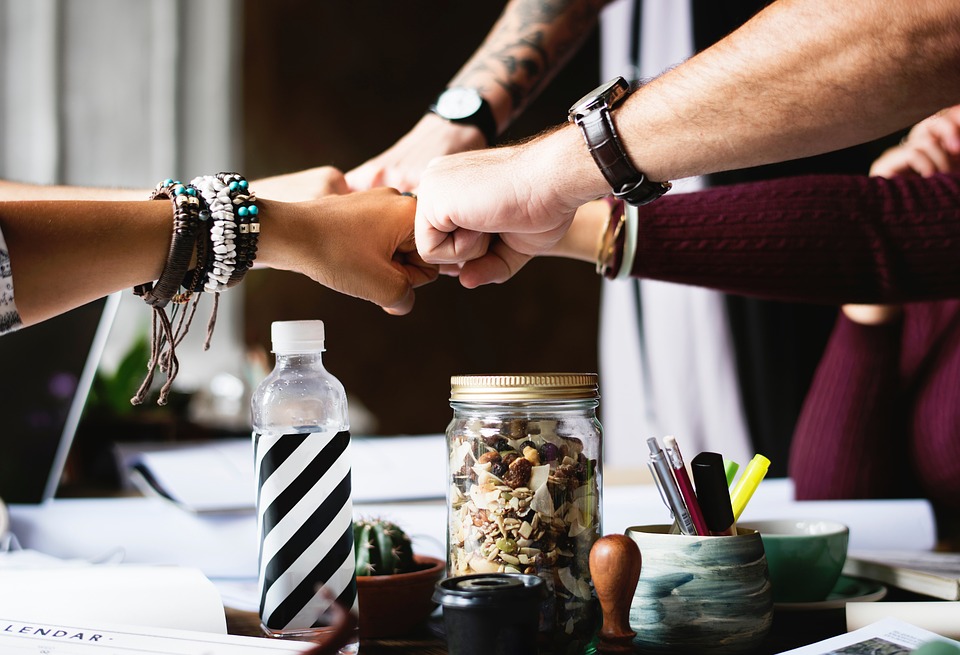 Programme Content
What does Honours+ have to offer me? And what will be expected of me if I become an Honours+ student?
In Honours+, you'll work throughout the course of 6 months on a group challenge with an interdisciplinary team, under the guidance of a Supervisor.
The challenges you will be working on are based upon and linked to the Dutch National Research Agenda, and the UN 2030 Agenda for Sustainable Development and therefore also in line with UM's core strategic programme.
What the definitive research question your team will be working on will be, depends on the team's interpretation of the challenge and your plan for tackling the challenge. Honours+ challenges may be focused either on applied research or on theoretical research.
With a theoretical research focus, your challenge is one that focuses on advancing scientific knowledge for the complete understanding of a topic or certain phenomenon. It is completely theoretical, and focuses on basic principles and testing theories. These challenges are aligned towards collecting information that has universal applicability. Therefore, it aims to adding new knowledge to the already existing knowledge.
With an applied research focus, your challenge is directed towards providing a solution to specific problems or an attempt to solve these problems. The research is not done for its own sake, but with the specific aim of solving the problem. It is research that can be applied to real-life situations. It studies a particular set of circumstances, so as to relate the results to its corresponding circumstances.
The category your challenge most adequately belongs to was made clear at the time of requesting your challenge preferences, in order to ensure all students were able to best choose the challenge of their preference.
A true Honours+ challenge
Is a challenging, academic and current case, issue or problem, with societal relevance;
Is linked to UN's SDG's and the Dutch National Research Agenda;
Pushes students outside their comfort zone;
Calls for an innovative solution, exploration or approach;
Allows and facilitates an interdisciplinary approach, with an equal input of the involved disciplines;
Requires a time investment of 125 hours per student;
Can be approached along the lines of the scientific method;
Either calls for a solution (applied research), or aims to advance knowledge on the phenomenon (theoretical research).
Workshops and Masterclasses
Honours+ offers several workshops and master classes focused on optimal assignment execution as well as personal development. Offered workshop themes include "Creative Problem Solving", "Teamwork and Communication", "Stress Management", "Tackling Interdisciplinary Research",  "Strength Finding", "Time Management", "Debating Skills" and "Prepare a Pitch".
During Honours+, you are required to have attended at least two workshops.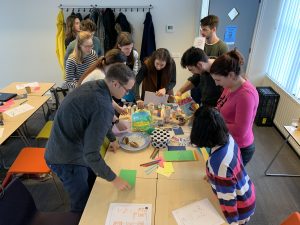 Central Events
Polish up your networking and presentation skills at our various annual central events. Get to know your team members during the Honours+ Kick-Off, exchange knowledge and see others teams' progress during the Midterm Peer Discussion Evening and Peer Intervision Session, and meet with other Honours+ students and Supervisors t during the Closing Event. Next to that, we organize a range of informal and fun events such as game nights, movie nights etc. aimed at connecting with your fellow honours students.
Become a part of the Honours+ (alumni) community and build bridges for the future.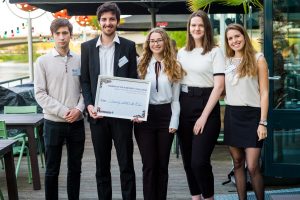 Overall, Honours+ has been designed to require 140 hours (the equivalence of 5 ECTS) of your time,  divided over time spent on assignment execution, attending workshops and masterclasses, and attending central events.
This is spread out over the course of approx. 6 months (November until Mid-May). It is important to note that poor time management will most likely not only affect you, but your team members and your Supervisor as well. Be sure to manage your time well and securely schedule your activities.
Group Challenge
Workshops
Central Events
When? Honours+ will take place from November until Mid-May. To be exact, the Honours+ programme will kick off on October 29th after which you will start your team challenge and attending workshops, up until the Closing Event on May 12th.
The Honours+ Central Management Team