Webinar: The Teaching Trick by Kristina Edström
A UM Teacher Reflection and Recharge Week Activity
Description
The Teaching Trick – how to improve student learning without spending more teacher time
When we discuss improvement of student learning, it is common to assume that any new methods would require a higher teaching effort. But while anyone can improve a course by spending 100 hours more time on teaching, this is obviously not a sustainable strategy. So how can student learning be improved within the same level of time that we are already using for teaching and assessment? The key principle is that teachers should spend more of their time doing things that lead to high quality learning, and less time doing such things that are less productive. Concrete examples will be used to illustrate the principle, challenge old ways of thinking and question some taken-for-granted practices in education.
This activity will be offered online (via Zoom) on the 13th of January 2022 from 13.30-15.30 (CET) and you can sign up below.
Intended learning outcomes
In participating in this CPD activity, you will be able to
…consider teaching from a learning perspective,
…analyse present teaching and assessment practices as well as the assumptions they seem to be based on,
…suggest principles for making teaching and assessment more effective.
About the trainer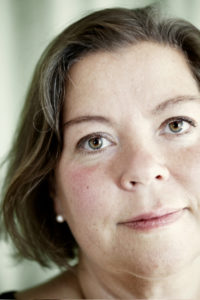 Kristina Edström is Associate Professor in Engineering Education Development at KTH Royal Institute of Technology. Since 1997 she leads and participates in educational development activities at KTH, in Sweden and internationally. She has been awarded the KTH Prize for Outstanding Achievements in Education and elected lifetime honorary member of the KTH Student Union. Kristina has a M.Sc. in Engineering from Chalmers, and a PhD in Technology and Learning from KTH. Her research takes a critical perspective on the why, what and how of engineering education development. She is the Editor-in-Chief of the European Journal of Engineering Education.
PLEASE NOTE that this workshop is planned to take place online via Zoom and you will receive an outlook invitation prior to the event with the final details.
Costs & cancellations
EDLAB is offering you this session free of charge.
We have however, paid to develop this session  with the trainer, so if you sign up but cannot attend, please give us at least 5 days' notice so that we can offer your spot to someone else.  Cancellation without 5 days' notice, or failure to show up may result in your department being charged the full cost price.
EDLAB reserves the right to postpone this event should a minimum of 6 participants not be reached.