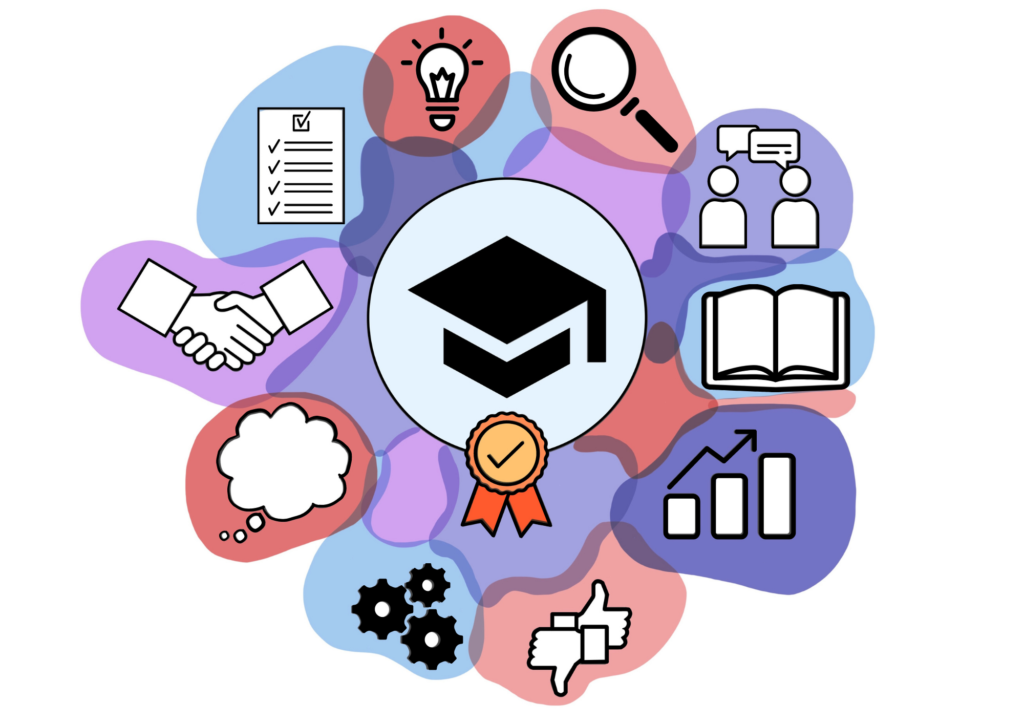 Date: Wednesday 22 March 2023
Start Time: 3:00 pm
End Time: 4:30 pm
Location: EDLAB, Tapijnkazerne 23, Building X, Common Room (1st floor)
Evaluation of education is an essential component of the educational cycle. It can occur in formal or informal settings, measure course, programme or institutional quality and serve (intermediate) learning processes such as group dynamics. Depending on the context, many different evaluation methods exist at Maastricht University. Evaluation results also differ in terms of constructive or informative output and subsequent follow-up. During this Teach-Meet, EDLAB wants to address our culture of education evaluation and offer good practices for evaluation methods in different contexts of learning at UM through four sub-themes:
The (changing) nature of the evaluation of education
Course & other content evaluation
Evaluation of the learning process
The student voice in the evaluation of education
Preliminary programme: (the order of speakers may change)
15:00: Word of welcome by Walter Jansen, EDLAB Senior Coordinator Innovation
1) 15:00-15:15 – Matthijs Krooi (AA) – Changing nature of evaluation – an institutional perspective
2) 15:15-15:30 –  Carolin Sehlbach (FHML) – How to involve different stakeholders in your evaluations to enhance a quality culture?
3) 15:30-15:45 – Dominik Mahr (SBE) – Insights from research and best practices at SBE
4) 15:45-16:00 – Regine op den Camp (LAW) – Feedback dialogue with BA LAW students
5) 16:00-16:15 – Eveline Persoon (EDLAB/FPN) – In-class evaluation methods
6) 16:15-16:30 – Iveta Dzivite (Stud. FHML) – The student voice in the evaluation of education
The Teach-Meet will take place on Wednesday 22 March from 3:00 – 4:30 pm in EDLAB's Common Room (1st floor). We will provide drinks and snacks. All interested UM staff are invited to join us!