Webinar: Improving the Work of Teaching – More Efficient and Sustainable Teaching 
Description of Webinar
This is a UM Teacher Reflection and Recharge week webinar by Bob Emiliani.
As teaching staff, we can often feel overwhelmed by our workload, so it is imperative that not to waste time and effort. But where does one start? And what does one do? The webinar will answer five questions: 1. How do I know what to concentrate my efforts on? 2. How can I really make an impact on student learning? 3. Where can I make efficiency gains in my teaching? 4. What value can I add? 5. How can I make the workload more manageable without compromising on quality?
This webinar will be recorded and afterwards made available via the EDLAB website (https://edlab.nl/educational-services/cpd/resources/).
Intended Learning Outcomes 
After the webinar, you will have learned:
… where the opportunities are to make teaching easier for teaching staff and learning better for students, with the goal of inspiring teaching staff to try new ideas that will help improve the work of teaching.
About the trainers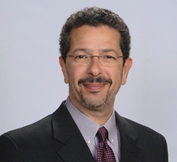 Dr. Bob Emiliani is a professor in the School of Engineering, Science, and Technology at Connecticut State University in New Britain, Connecticut, where he teaches courses on leadership, supply chain management, failure analysis of management decisions, and research methods. Prior to joining academia in 1999, Bob worked in industry for 15 years in various roles. He is the author or co-author of 24 books and more than 40 papers, and creator of the Lean Teaching pedagogy. Bob received engineering degrees from the University of Miami (B.S.), University of Rhode Island (M.S.), and Brown University (Ph.D.).
PLEASE NOTE that this webinar will take place via zoom and you will receive a link in an outlook invitation prior to the event.
Costs & cancellations
EDLAB is offering you this session free of charge.
We have however, paid to develop this session  with the trainer, so if you sign up but cannot attend, please give us at least 5 days' notice so that we can offer your spot to someone else.  Cancellation without 5 days' notice, or failure to show up may result in your department being charged the full cost price.
EDLAB reserves the right to postpone this event should a minimum of 6 participants not be reached.