EDvancing Student Learning: a showcase of best practices at UM
21 June 2023
Various of our UM colleagues are practicing innovative approaches in their courses that stimulate students' ability to contextualize the learned knowledge, to collaborate, and to actively practice with complex matters. Through this, they encourage intrinsic motivation in students.
In this workshop, Dr. Jill Lobbestael will provide examples of creative assessments, for instance using a movie. Lena Gromotka (MSc) will show how she created escape rooms to promote collaborative learning in subgroups,  and Dr. Maartje Schreuder will tell about how she scaffolds peer feedback insightfully, and about students acting as expert-witnesses using a real crime case file.
Innovations in blended online and offline teaching and learning got a boost since the pandemic, and they are part of the bigger picture of best practices and recommendations provided in the EDvance report (https://edlab.nl/edvance/) that lend the inspiration to this workshop.
Intended learning outcomes:
Get inspired by innovative assessment examples in which students can apply and contextualize their knowledge,
Stimulate your creativity by learning about creative gaming applications in which students collaborate and self-assess in small (online) subgroups,
Brainstorm with colleagues about possibilities to give students a constructive real-world experience,
Get examples on how to enhance self-directed learning with collaborative peer feedback.
This activity will be offered on-site (at EDLAB) on June 21st, from 13.30-16.30 and you can sign up below.
About the trainers
Maartje Schreuder works as a lecturer at the Faculty of Psychology and Neuroscience, at the section of forensic psychology. Her main research interests are language and speech, and cognitive bias in forensic contexts. Next to teaching, she does case work as a forensic expert-witness in the field of forensic speech analysis. Expert witnessing is also a main topic in her teaching. This year, she worked also part time at EDLAB, on a project to translate the EDvance report into an easy to use information source for teachers about good practices in blended learning.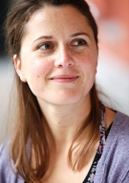 Jill Lobbestael studied Mental Health, (1998-2002) and received her PhD in 2008 at Maastricht University on cognitive beliefs and childhood trauma in borderline and antisocial personality disorders. The same year, she was appointed assistant professor. In 2020, she received the education prize of the Faculty of Psychology and Neuroscience. She heads the Clinical Psychology Section and the Young Academics Mentor program at FPN; and is the director of the Graduate School at FPN.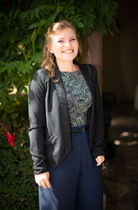 Lena Gromotka is the junior education innovation coordinator at EDLAB. In this role Lena is inspired to keep asking the right questions to the right people, connect with inspiring educators and support projects that enrich education at UM. "Hello, I am Lena and if you have any questions, ideas, or suggestions regarding education, please do not hesitate to write me an email."
Sign up below...
June 21, 2023
EDvancing Student Learning
Start Time: 1:30 pm
End Time: 4:30 pm
Available Spots
4 Filled, 11 remaining: Sign up »