Welcome to EDview!
EDview is a research project that investigates the current state and the future of education at Maastricht University.
On this page you can find all information about EDview, as well as recent developments and possibilities to get involved!
EDview Symposium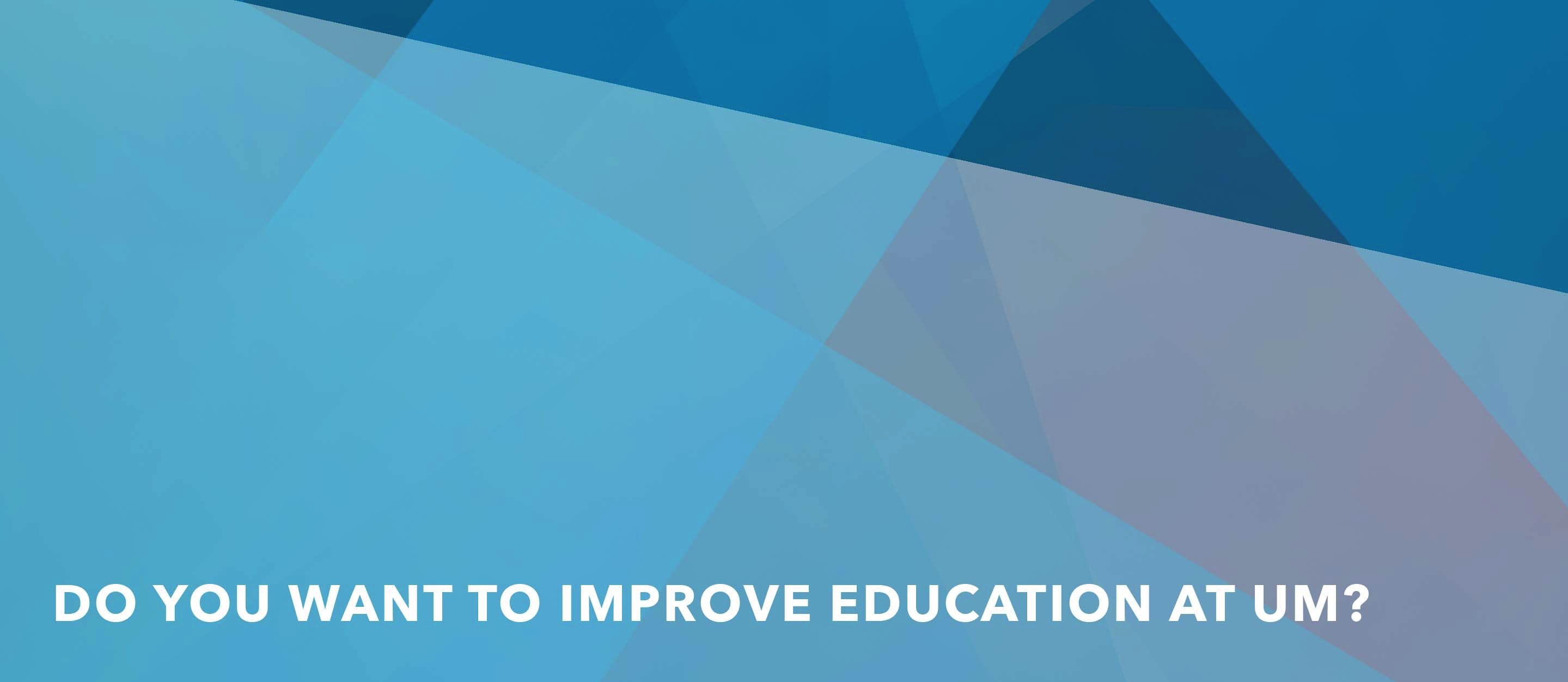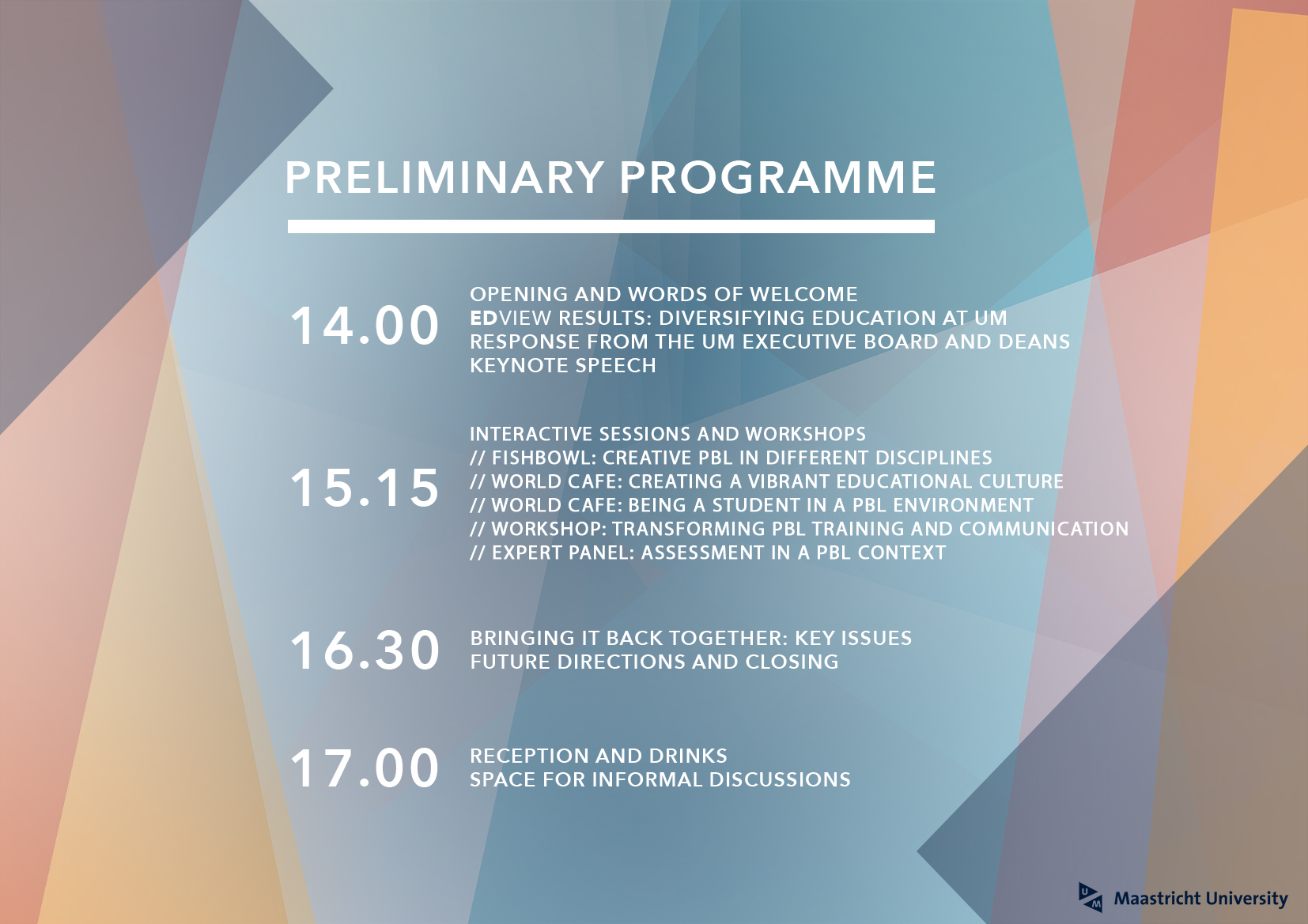 Introducing EDview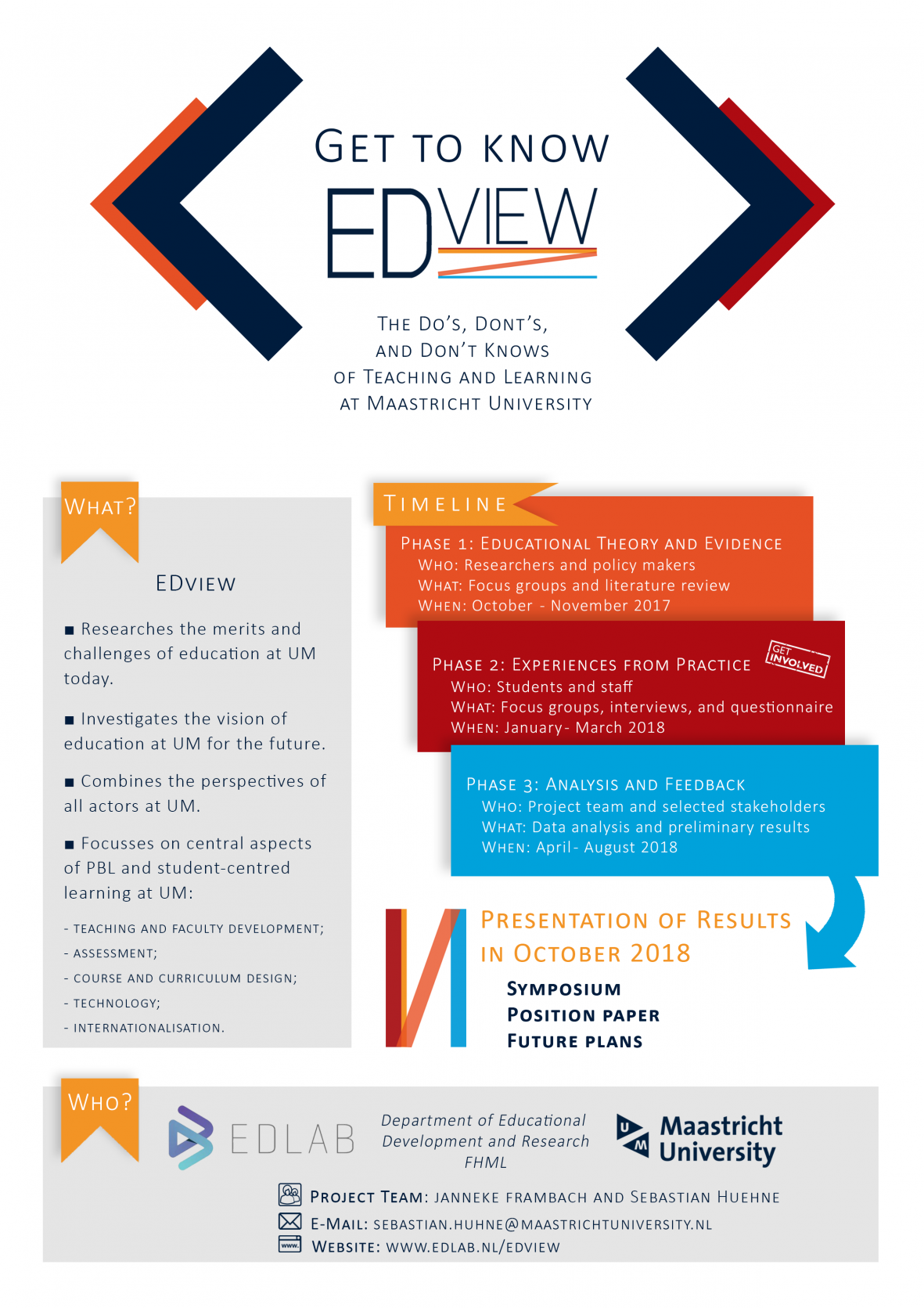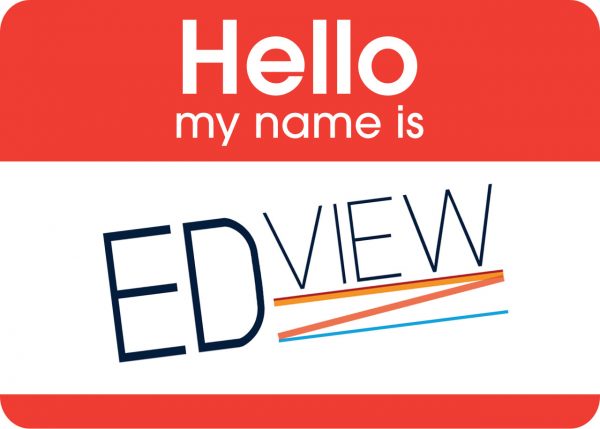 At this point we have completed our data collection. We are finishing up the analysis and preparing the deliverables, a symposium, a position paper, etc. Here you can look back to the early stages of the project by reading our first post. If you click on the #edview, you can also find other posts.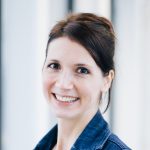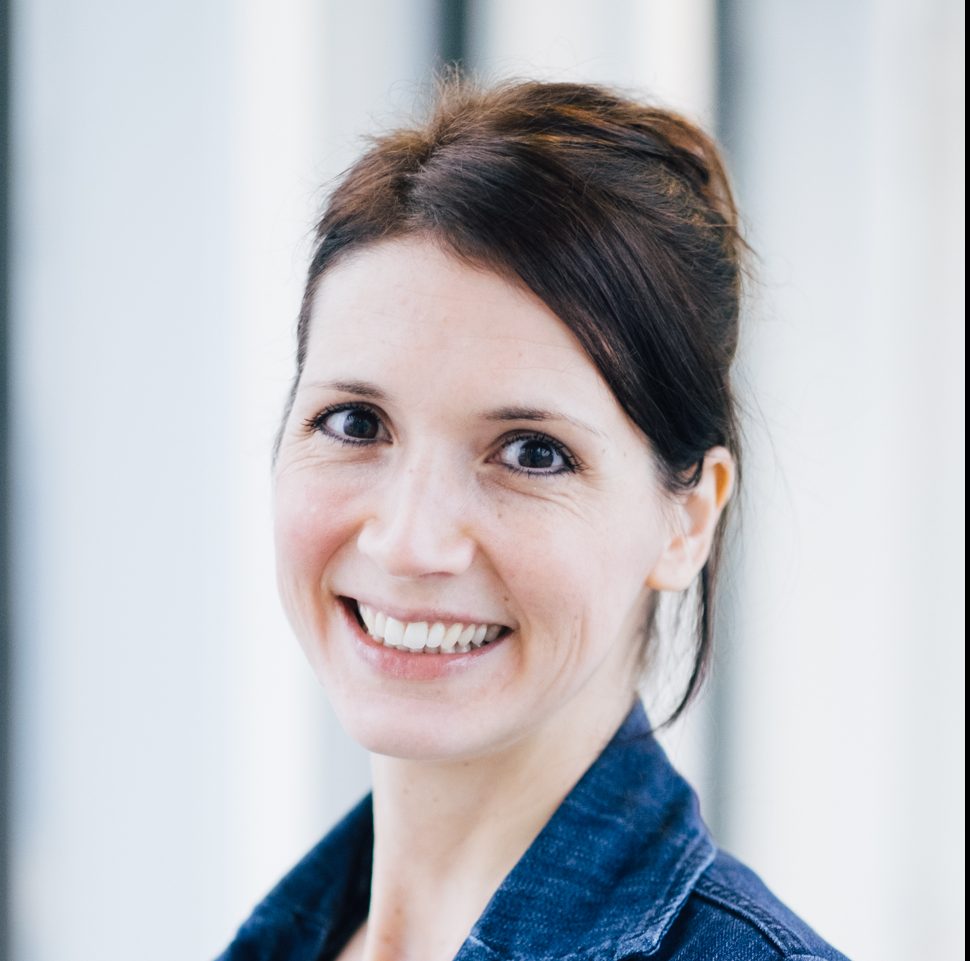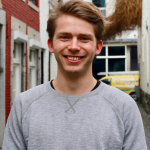 Janneke Frambach
Assistant Professor, Department of Educational Development and Research
Sebastian Hühne
Junior Project Manager, EDLAB
After studying at UM's Faculty of Arts and Social Sciences and the Catholic University of Leuven's School of Business and Economics, Janneke joined the Department of Educational Development and Research at FHML. She wrote her PhD thesis on the cross-cultural applicability of PBL around the world. Now she works as an assistant professor at the School of Health Professions Educuation (SHE), where she is involved in research on internationalisation and globalisation in health professions education. She teaches courses on qualitative research and on health professions education, focused on student-centered education, problem-based learning, and curriculum design and implementation.
Sebastian graduated from University College Maastricht in July 2018 with a focus on Philosophy, Political Sociology and Political Science. During his time at UCM, he developed a passion for the role of education in society and was engaged in student representation, the organisation of academic events and various student-led initiatives. Sebastian is particularly interested in progressive education methods like PBL, and themes like civic engagement and political education. His first contact with EDLAB was in late 2017, when he co-founded the educational initiative ImpactLab, which seeks to support socially engaged students in Maastricht. Additionally, from 2018 onwards, Sebastian occupied a position as research assistant at EDLAB, where he aided mostly during the data analysis phase of the EDview project. Sebastian is very passionate about the EDview project because of its participatory and inclusive approach, as well as its crucial relevance for the future of PBL at UM.