The EDLAB teach-meets bring together teaching staff from all UM faculties to discuss issues and innovative approaches in the classroom. In an informal setting you can listen to some short speeches, discuss with your peers or even pick up the microphone yourself.
Upcoming Teach-Meet | Continuing Professional Development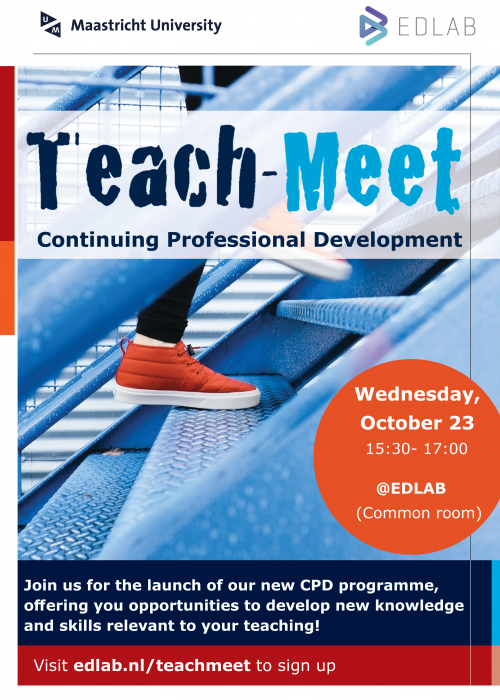 This academic year, UM will be launching a range of new Continuing Professional Development (CPD) activities for teaching staff who have already completed their University Teaching Qualifications (UTQ/BKO).  These activities aim to foster an open learning culture for UM staff, providing opportunities to build on your talents, meet other educators and share your experiences of different educational theories, tools, trends and techniques.
During this teach-meet, participants, trainers and CPD coordinators will share their experiences with CPD so far. What are their expectations? What training did they attend? What do they expect to learn and develop?
We are keen to learn more about your expectations or questions regarding our CPD programme; what is CPD and what does it mean for me as a teacher? What are your training needs? Join us on October 23 to discuss these and any other questions that might pop up!
When? October 23 | 15:30 – 17:00
Where? EDLAB common room
Twice a year, EDLAB organizes a UM teach-meet for the UM teacher community. During this event, teaching staff from all UM faculties can join and share their experiences and best practices regarding currently debated topics in higher education. Scroll down to get an impression of the UM teach-meet.
2019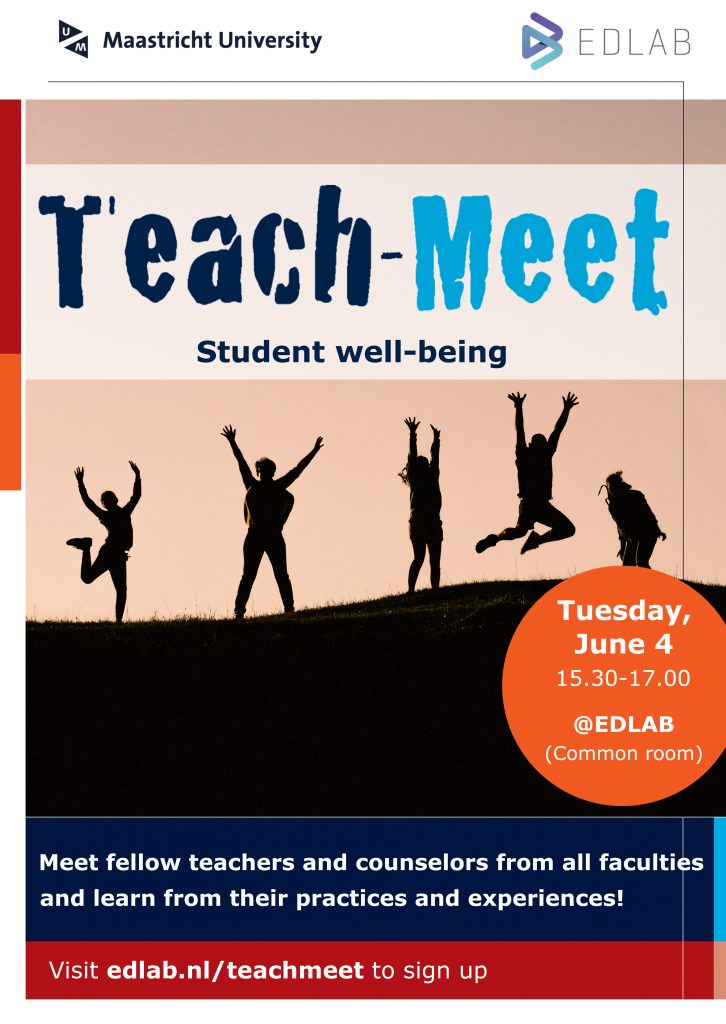 2018