The EDLAB Teach-Meets bring together teaching staff from all UM faculties to discuss issues and innovative approaches in the classroom. In an informal setting you can listen to some short speeches, discuss with your peers or even pick up the microphone yourself.
Upcoming Teach-Meet | Academic Integrity
November 11th, Online from 13:30-15:00 hrs.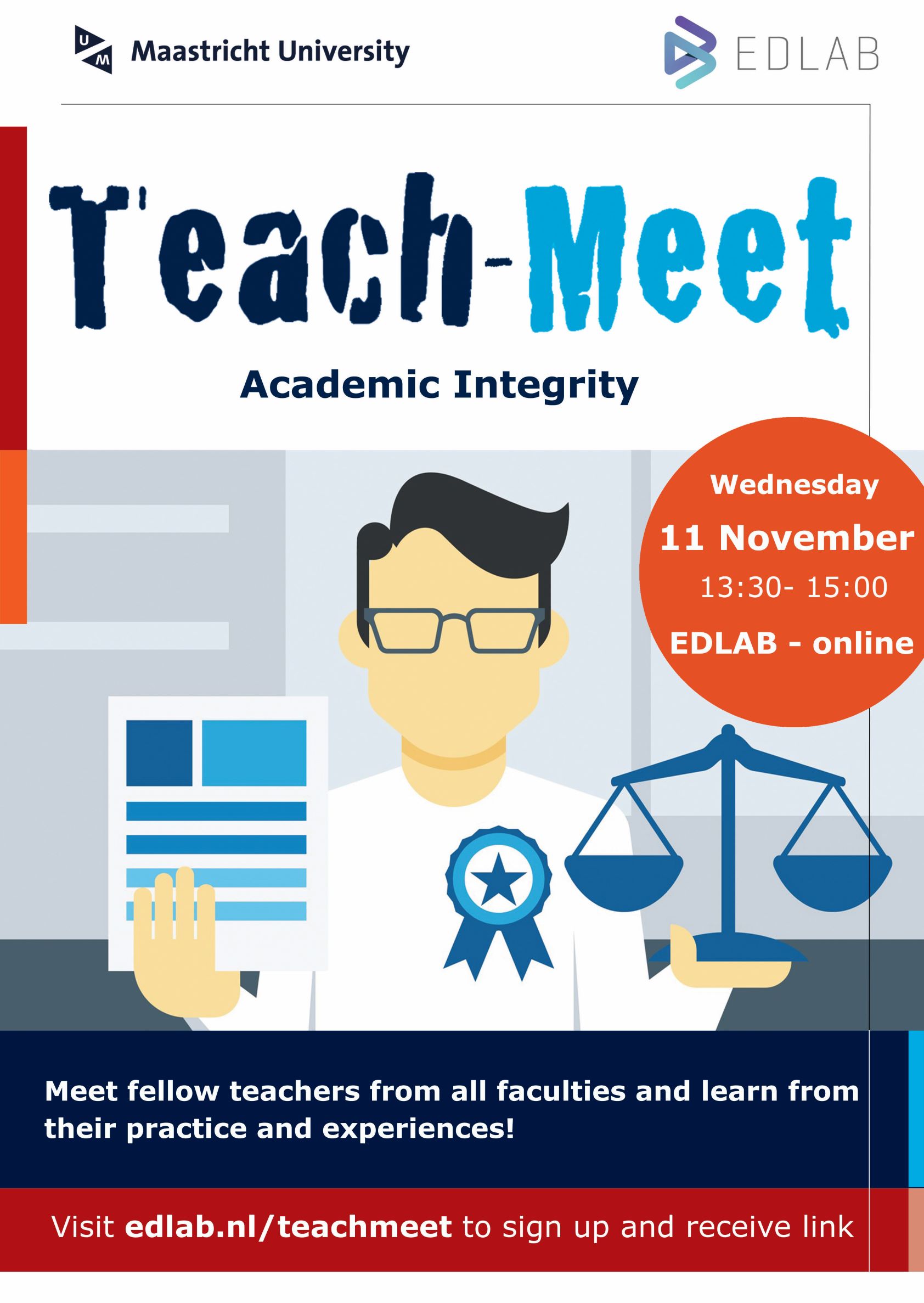 Over the past few years, the academic world has seen a number of serious examples of scientific malpractice. As a result, there is more and more attention for scientific integrity and research ethics in the scientific community. As the students of today will be the researchers of tomorrow, educating the next generation of academics also requires teaching students about these issues. This means that students must be taught about matters such as plagiarism and data manipulation, but also why these are unethical, and how to avoid them. Furthermore, teachers must ensure students do not commit such offences in their work, and examination committees must deal with students who have committed such offences.
During this teach-meet, teachers, programme coordinators and members of boards of examiners will share their experiences of teaching research ethics and integrity, focusing on plagiarism and data manipulation. We would like to discuss effective ways of explaining what research fraud and questionable research practices are, and how to get students to understand why these are important issues, so that they don't make the mistake of engaging in them. This will be particularly relevant for colleagues who teach writing, academic skills and research methods, but also for any teacher who has had to deal with these issues.
Twice a year, EDLAB organizes a UM teach-meet for the UM teacher community. During this event, teaching staff from all UM faculties can join and share their experiences and best practices regarding currently debated topics in higher education. Scroll down to get an impression of the UM teach-meet.
2019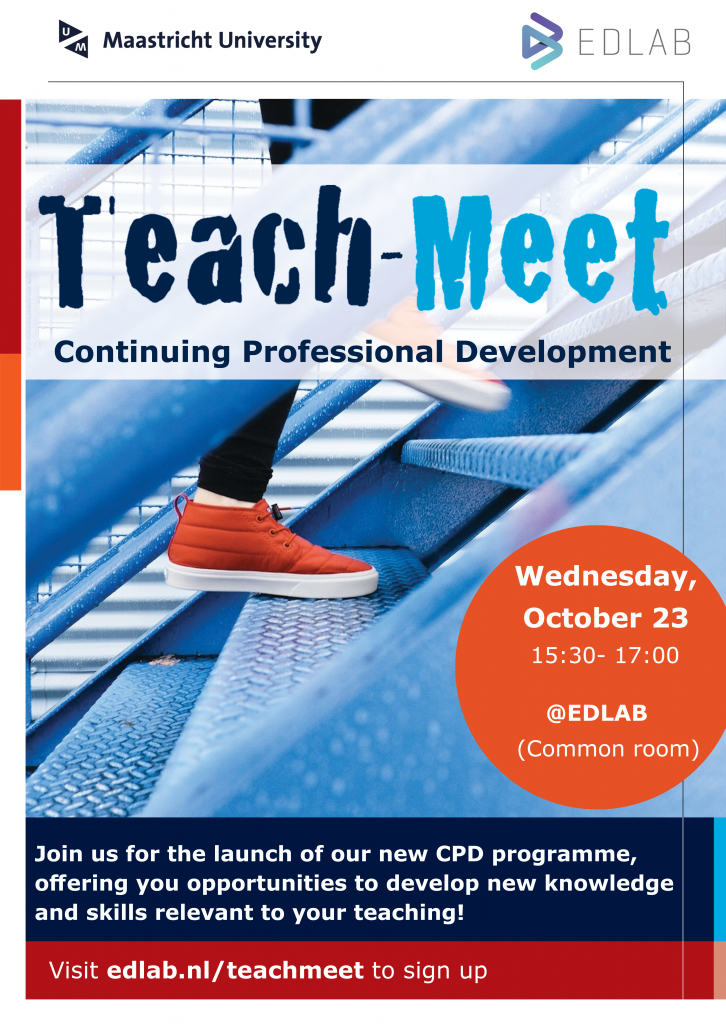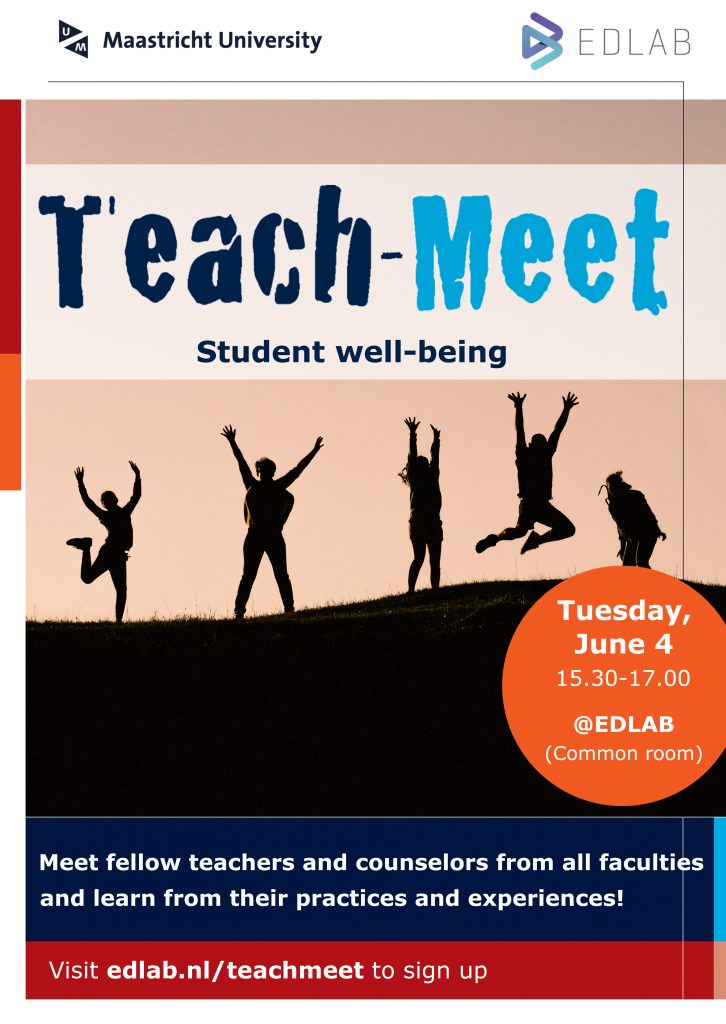 2018