The EDLAB Teach-Meets bring together teaching staff from all UM faculties to discuss issues and innovative approaches in the classroom. In an informal setting you can listen to some short speeches, discuss with your peers or even pick up the microphone yourself.
Research on Education: A Teach-Meet Research Edition
Tuesday, October 19, 2021 – 15:30 – 17:30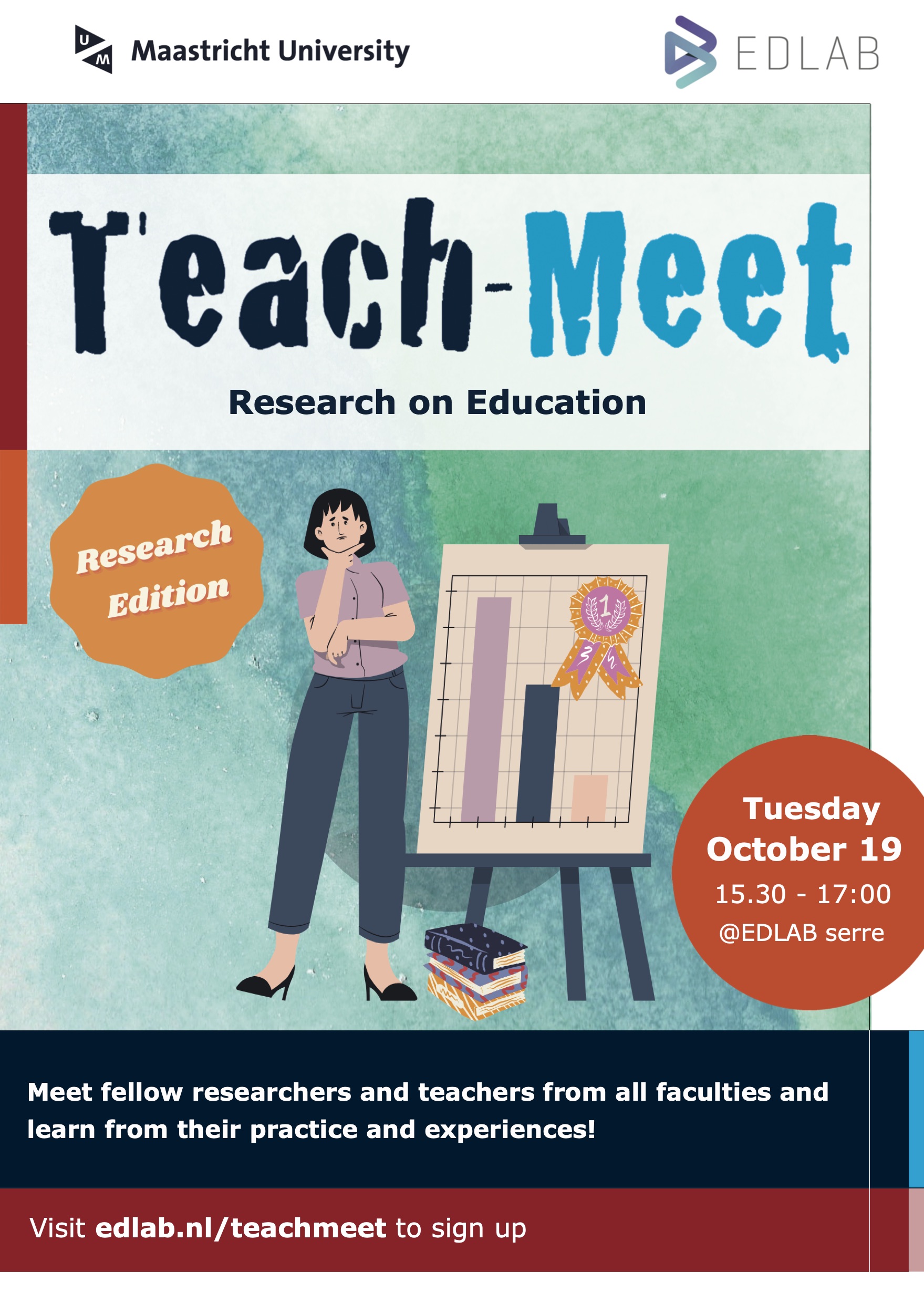 We kindly invite you to join the special research edition on Tuesday, 19th of October, organized by the Taskforce Learning & Innovation (TFLI) in collaboration with EDLAB. This special edition will focus on evidence-based research on education and will take place at EDLAB (Tapijn Building X) in the Serre. We have invited several speakers from various faculties to talk about their research related to the Learning & Innovation themes. Moreover, we will discuss how to embed small- and moderate scale educational research into our education at UM during a fishbowl activity.
Programme:
15:30 – 15:35 Welcoming
15:35 – 16:10 Invited speakers on evidence-based research on education
16:10 – 16:40 Fish-bowl discussion
16:40 – 16:50 Harvesting
16:50 – 17:30 Closing and Networking
Registration:
Please register using the sign-up button below!
Twice a year, EDLAB organizes a UM teach-meet for the UM teacher community. During this event, teaching staff from all UM faculties can join and share their experiences and best practices regarding currently debated topics in higher education. Scroll down to get an impression of the UM teach-meet.
Click on the posters to read more.