The EDLAB teach-meets bring together teaching staff from all UM faculties to discuss issues and innovative approaches in the classroom. In an informal setting you can listen to some short speeches, discuss with your peers or even pick up the microphone yourself.
Teach-meet International Classroom 8 November 2018
Maastricht University (UM) is widely renowned for its international classroom. Most people would simply refer to the international classroom as 'having many different nationalities in a tutorial group'. Well, there is much more to that! During the teach-meet we will explore some other essential features of international classroom at UM that take our international learning environment to the next level.
Ingredients:

Global Citizenship Education
Herco Fonteijn (FPN)

Diversity in the Classroom
Constance Sommerey (BU)

Benefits of Curricula with International Networks
Anja Krumeich (FHML)

Teaching in an International Classroom
Donna Carroll (EDLAB)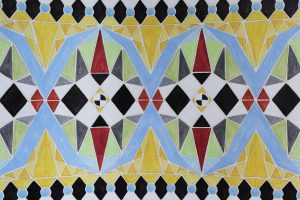 Twice a year, EDLAB organizes a UM teach-meet for the UM teacher community. During this event, teaching staff from all UM faculties can join and share their experiences and best practices regarding currently debated topics in higher education. Scroll down to get an impression of the UM teach-meet.