A student-staff co-creation session: Valuable Feedback?
Short description
What is good feedback? Is it more than justification for a grade? What is the value of self- and peer- feedback? During this online co-creation event, students and teaching staff have an opportunity to come together to share and discuss their perspectives on these questions and brainstorm together about the future of feedback at UM. Comparing ideas and expectations, students and teachers will together explore which forms of feedback contribute to learning most.
This co-creation event is planned to take place online on the 19th of January 2022 from 13.30-16.00 CET and you can sign up below. Please note that there is a separate sign-up link for students and teaching staff.
Full description and intended learning outcomes
Feedback is recognized by many as a key aspect of learning. It figures prominently in the new UM Vision on Assessment. However, that doesn't mean we all have the same ideas and expectations about it. What makes "good" feedback? Should formative feedback be an integral part of a university education? Can feedback be more than the justification for a grade? Can peers give meaningful feedback? How can the way we give and receive feedback at UM be improved?
These questions and more will be topic of conversation at EDLAB's upcoming co-creation event, where students and teaching staff will get together to share perspectives, and come up with new ideas about feedback. By comparing the various ideas and expectations about feedback, students and teaching staff will explore different ways in which feedback can contribute to learning and personal development. The aim of this session is to help participants develop new strategies for themselves, as well as for the UM teaching and learning community, for giving meaningful feedback and dealing with it effectively.
By participating in this CPD activity, you will be able to:
Exchange and learn from feedback experiences with both students and teachers
Discuss the role and importance of feedback in education at UM
Identify opportunities to improve feedback at UM
Create recommendations and suggestions for UM on feedback implementation
About the organizers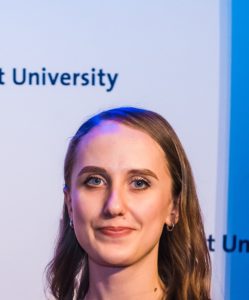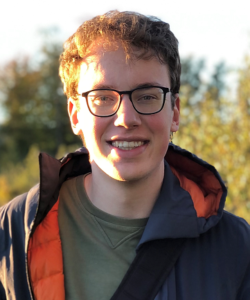 Karina and Laurens are third-year students at University College Maastricht, they joined the EDLAB team in September as a part of their undergraduate program. At UCM, Karina focuses on psychology and cognitive science and aims to pursue a Masters' degree in education innovation and management. Laurens studies social entrepreneurship and politics, and has a special interest in education. At EDLAB, together with Oscar van den Wijngaard, Donna Carroll and Eveline Persoon, they help to make one of the first steps towards implementing the new UM Vision on Assessment, focusing specifically on the role of feedback.
Duration
1x 2,5 hour session online
PLEASE NOTE that the activity is in English and planned to take place online on 19 January 2021. You will receive an outlook invitation prior to the event with the details.
Activity full or can't make these dates? Then sign up for the waiting list and we'll let you know as soon as this event is scheduled again.
Costs
Due to the continuing challenges arising for our teaching staff due to the COVID-19 situation and in order to provide quick and essential teacher support, EDLAB is able to offer this course to you free of charge.  Please note however that we have paid to develop and offer this session together with the trainer, so if you sign up but cannot attend, we would greatly appreciate it if you could give us at least 4 days' notice so that we can advertise your spot to others who may be interested.
EDLAB reserves the right to postpone this event should a minimum of 6 participants not be reached.