Stimulating learning through team-based assessment
Workshop description
UM has a new vision on assessment that among other things, reemphasizes the importance of regular feedback for students and improving the alignment of assessment to our Collaborative, Constructive, Contextual and Self-directed (CCCS) learning strategies.
One excellent way of stimulating CCCS learning through formative or summative assessments, is by using Team-Based Quizzes.  These quizzes have been used during tutorials at FHML for a number of years where complex, real-life questions are first considered individually and then discussed further in groups.  Finally, the quiz questions and answers are discussed with an expert, during which time students can delve deeper into the material and connections to other topics can be made.  This method has been found to promote better interaction between the students as well as preparing students well for future assessments.
If you want to learn more about this technique, then please sign up to this workshop where you will experience the 3 steps of this Team-Based Learning format yourselves.
This activity will be offered on-site (at EDLAB) on April 4, 2023, from 10.00-12.00 and you can sign up below.
Intended learning outcomes
In participating in this CPD activity, you will be able to:
… Recognize the advantages and disadvantages to using team-based quizzes a teaching, learning and assessment instrument,
… Identify when a team-based approach to assessment would be appropriate in their own education,
… Write quiz questions that elicit effective group discussion,
… Implement team-based quizzing in their own courses.
About the trainers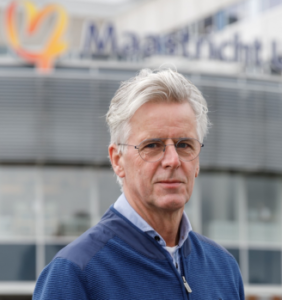 Ben Janssen is an associate professor in the department of Pharmacology & Toxicology and has had many teaching roles at FHML since 1984. As well as coordinating prize winning courses at FHML, he has been involved in setting up new tracks in medicine, has been a long-term member of the educational programme committee and has represented UM in national educational initiatives.  While helping to set up the new English master's track in medicine he became acquainted with the team based learning (TBL) format. Now he applies TBL in both formative and summative ways in different courses. In this workshop he will share with you pros and cons of the TBL format in an interactive way.
Sign up below...
April 4, 2023
Stimulating learning through team-based assessment
Start Time: 10:00 am
End Time: 12:00 pm
Available Spots
12 Filled, 4 remaining: Sign up »