Interactive Reflection Session: Teaching during a Pandemic
Description of Activity
This is a UM Teacher Reflection and Recharge week activity by EDLAB.
Most educational and teaching activities in the year 2020-2021 were heavily impacted by the COVID-19 pandemic. Though this resulted in many challenges, it has also meant we learned a great deal from the experience.  So in this activity we want to reflect on the following questions: "What was my key take-away from this year?", "What was my most challenging teaching experience?", "What solutions did I develop?",  "What will I do differently or the same next time?".
During this reflection session, structured like a "fishbowl", we will start by discussing these questions with a small panel of UM teaching staff (the panel is inside our metaphorical fishbowl).  Audience members start outside the fishbowl, looking in, and observing the discussion, but will then be invited to join the conversation and/or provide their perspective via the chat, should they wish to. This way we ensure constant communication and switching between the participants inside and outside of the fishbowl.
All UM teaching staff members are welcome to join! Whether you are related to a UM faculty, the University Library, SSC, Language Center or any other UM department.
Intended Learning Outcomes of workshop
After the session, you will be able to:
… reflect on what you achieved in your teaching in the last academic year,
… identify what you have learned through teaching in the last academic year,
… provide suggestions and/or tips to others,
… focus on how you want to approach your upcoming teaching using your reflections from this session.
About the Moderators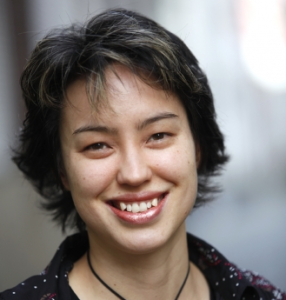 Donna is a trainer and training developer, responsible for Continuing Professional Development (CPD) at EDLAB.  She is a former Physics Lecturer, BKO Trainer and Assessment Expert and still teaches electronics for the Maastricht Science Programme, as well as a number of guest lectures here and overseas.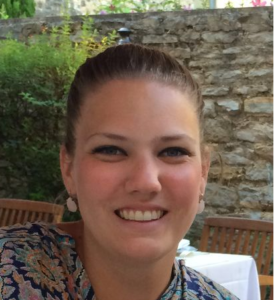 Eveline is a trainer involved in Continuing Professional Development (CPD) and a programming & logistics coordinator at EDLAB. After becoming a primary school teacher Eveline studied developmental psychology at Maastricht University. She still teaches courses in development psychology at UM.
PLEASE NOTE that this activity is planned to take place via zoom and you will receive a link in an outlook invitation prior to the event. This activity will not be recorded.
Costs & cancellations
EDLAB is offering you this session free of charge.
We have however, paid to develop this session  with the trainer, so if you sign up but cannot attend, please give us at least 5 days' notice so that we can offer your spot to someone else.  Cancellation without 5 days' notice, or failure to show up may result in your department being charged the full cost price.
EDLAB reserves the right to postpone this event should a minimum of 6 participants not be reached.