Stimulating effective group dynamics in project groups
A two-part workshop – hosted by Team-Focus owner and trainer, Jean-Paul Stijnen
14  and 28 June 2023
Maastricht University (UM) education focuses on small group, student-centred learning.  Much of this learning takes place during Problem-Based Learning (PBL) tutorial groups, or project based learning where good collaboration is essential. Because of this, group dynamics play a very important role in the learning process. Group work can be a valuable experience for students, helping them to gain new skills and learn from each other.  For teaching staff however, it can sometimes be challenging to keep track of what is happening and facilitate the process in the best way to get the most out of the group. This is even more true when group work is conducted partially online or remotely from the supervisor.
In this series of two 2-hour workshops we will discuss how to empower groups to work independently and to stay on task, whilst retaining a clear overview on the process.  You will also learn how to tackle difficult situations should they arise. This training session focuses specifically on facilitating effective group dynamics in project teams. We will be working on questions like:
"How can I ensure that the group members quickly connect with each other?"
"How can I work on trust within a group, so that more openness and involvement arises?"
"And what do I do if the group is not functioning well?"
"Which interventions do I apply?"
You'll learn how to get new groups off to the best start. You'll also have the opportunity to discuss your own teaching experiences and apply the new models from this training session directly to your own situation. We do this by using Experiential Learning and Lencioni in the first session that lasts two hours. Between the first and the second session, you will get to work with what you have learned. During the second session, which also lasts two hours, we will reflect on the experience of the participants gained in the meantime. There is also room to ask questions. This is an introductory series, relevant to those working with small teams working on group projects.
Learning outcomes:
By the end of this two-part series, you will be able to:
Build a better level of connection and trust in the group;
Connect better to your students, offline or online;
Stimulate open discussions between your students;
Increase and retain student motivation;
Identify (potential) problems;
Know when to intervene;
Use models to successfully intervene when necessary.
About the trainer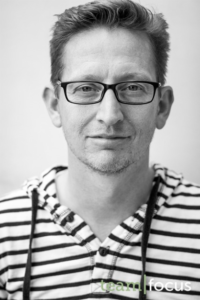 Team Focus is known for their expertise in group dynamics and experiential learning approach, which makes every session very insightful, meaningful but also a lot of fun. Team-Focus is mainly focused on creating awareness of attitudes and behavior. They are specialized in the guidance of teams, organizations and individuals and have a different approach than standard companies. Not only talking about how things can be done differently, but also experiencing it first hand. Not only awareness and insights, but also taking action.  If you want to know more about Team-Focus you can use this link: https://team-focus.nl
Jean-Paul Stijnen is the owner of Team-Focus and one of their trainers. For more information on Jean-Paul Stijnen take a look at https://www.linkedin.com/in/jeanpaulstijnen/
Duration
Taking part in this CPD series will take approximately 5 hours of your time (2 x 2 hours contact time, plus an hour of pre- and midway assignments).  Please note that the assignments are a compulsory part of this CPD series. Both sessions will take place at EDLAB.
Sign up below...
Stimulating effective group dynamics 14 & 28 June
Start Time: 10:00 am
End Time: 12:00 pm
Available Spots
5 Filled, 5 remaining: Sign up »