Workshop: Putting the oxygen mask on yourself first
Description of Workshop
This is a UM Teacher Reflection and Recharge week workshop by Dr. Elke Smeets.
This workshop will provide you with valuable insights from the science of self-compassion to help you value and support yourself in stressful times. You will discover strategies to no longer be held back by your inner critic and experience greater fulfillment and autonomy.
Research has consistently shown that self-compassion is a strong predictor for well-being and a reliable antidote to self-doubt, anxiety, and self-criticism. Self-compassion involves treating yourself with kindness and concern when considering personal inadequacies, mistakes, failures, and painful life situations.
Dr. Elke Smeets will provide you with easy-to-apply strategies that will enable you to boost your emotional resilience in a profound way.
Intended Learning Outcomes 
After the session, you will be able to:
… reflect on various insights from the science of self-compassion,
… apply strategies practiced during the workshop yourself,
… boost your emotional resilience and wellbeing using the strategies practiced during the workshop.
About the trainer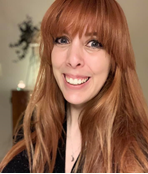 Dr. Elke Smeets has been teaching Positive Psychology to international students at Maastricht University since 2011. She trains psychologists and other professionals in Acceptance and Commitment Therapy (ACT), Mindful Self-Compassion (MSC) and Positive Psychology and has a private practice in Hasselt where she lives. In June 2017 she published her first book "Geluk en optimisme (happiness and optimism)" together with Professor Madelon Peters. The book describes a 7-week positive psychology intervention that Elke developed during her Post-doc research at Maastricht University.
PLEASE NOTE that this workshop will take place via zoom and will be between 1,5-2 hours. You will receive a link in an outlook invitation prior to the event.
Costs & cancellations
EDLAB is offering you this session free of charge.
We have however, paid to develop this session  with the trainer, so if you sign up but cannot attend, please give us at least 5 days' notice so that we can offer your spot to someone else.  Cancellation without 5 days' notice, or failure to show up may result in your department being charged the full cost price.
EDLAB reserves the right to postpone this event should a minimum of 6 participants not be reached.