CPD Interactive Lecture: Giftedness at UM – Shining a light on bright students
Anke Smeenk, FHML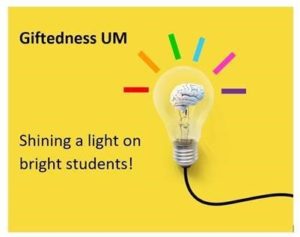 21 and 28 November 2022 – 11.00-13.00
2-hour online workshop on-campus at EDLAB
Description
Giftedness is not merely about being an 'Einstein' and having an IQ score >130. Among students as well as among teachers confusion exist about giftedness. There is no clear definition, while there are many assumptions about giftedness, like the idea that a student should only achieve high grades and never get stuck at university. In fact, giftedness is not only mental acuity or cognitive ability, but it is a set of characteristics, including also sensitivity, doubt and setting (too) ambitious bars. Although gifted students mention the same problems as their peer students, an extra layer of complexity is added because of these characteristics and this can influence their personal well-being and academic performance in a negative way.
Understanding of these layers by themselves and by the people in their environment like tutors/teachers/mentors, will support gifted students to develop and use their talents and learn them how to thrive in (academic) life.
This interactive training/workshop has two meetings:
In the first meeting we will explore the prejudices and pitfalls of giftedness together. We will 'reframe' concepts about giftedness and investigate why it is important that giftedness is recognized.
In the second meeting we will discuss ways in which gifted students can be supported regarding different pitfalls they may encounter and we will dive into some helpful concepts and tools which can be used in coaching these students. Furthermore overlap of characteristics can be seen in giftedness on the one hand and several different behavioral and emotional disorders on the other hand, like AD(H)D, autism and anxiety related disorders. In this meeting we also will shine a bit more light on this topic.
Intended learning outcomes
In participating in this CPD activity, you will:
…have an alternative framework regarding stereotypical thinking about giftedness.
…have insight into the different struggles and associated underlying processes that gifted people may encounter.
…understand which aspects may support gifted students and how you as a mentor/tutor/teacher etc. can be of value in the guidance of these students.
About the trainer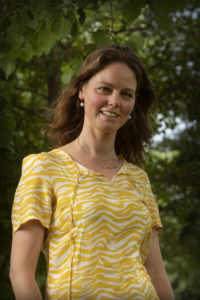 Anke Smeenk is student adviser at the Faculty of Health, Medicine and Life Sciences, Maastricht University and founder of 'giftedness UM- Shining a light on bright students'. She studied medicine at Radboud University in Nijmegen, followed by the general practitioner programme in Maastricht. As student adviser, Anke met students who were struggling with feelings of being different because of their giftedness. That's why she currently is following decided to attend the specialized Radboud International Training on High Ability, to become an ECHA-qualified practitioner in the field of giftedness. Her intended goals are to increase knowledge in this area and share her insights with students and employees of the UM.
Duration
2 x 2 hour workshop
PLEASE NOTE that these workshops are in English and planned to take place on-campus at EDLAB on 21 and 28 November 2022. You will receive the exact details in an outlook invitation prior to the event.
Activity full or can't make this date? Then sign up for the waiting list and we'll let you know as soon as this event is scheduled again.
Sign up below...
Giftedness at UM - Shining a light on bright students (21 and 28 November)
Start Time: 11:00 am
End Time: 1:00 pm
Available Spots
11 Filled, 1 remaining: Sign up »