'Designing aligned formative and summative assessments'
A two-part online workshop by Julia Massimelli Sewall
3 and 10 June 2022
The goal of this two-stage workshop is to gain a deeper understanding of the use of formative and summative assessments as evidence of learning and feedback for student and instructor.
To make the workshop active and participant-centered, the workshop will consist of two meetings. The first meeting will be dedicated to introducing examples of different kinds of formative and summative assessments. Dr. Julia Sewall will present examples of assessments for small and big classrooms, low tech or high tech and discuss the importance of constructive alignment for learning. For each topic presented, participants will be encouraged to engage in active discussions and/or exercises aimed at sharing experiences and designing aligned assessments.
After the first meeting participants will work on a constructive alignment exercise. The second meeting focuses on assessments as "diagnosis tools" for teaching interventions and course re-design. Dr. Julia Sewall will present educational research work on the use of assessment diagnosis tools like concept inventories, as well as on active learning exercises as interventions for learning.
Learning outcomes:
By the end of this workshop…
Describe the role of formative and summative assessment in learning.
Explain why assessments should be aligned to learning objectives, teaching practices and assessment.
Evaluate different types of assessment activities to find those that are aligned best with the learner's abilities and level of understanding to be assessed.
Develop aligned assessment activities to provide evidence of learning to both the instructor and learner.
About the trainer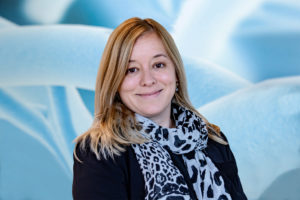 Dr. Massimelli Sewall is an Associate Professor at the Faculty of Science and Engineering, Maastricht University. She serves as Program Director responsible for the development and evaluation of the MSc Biobased Materials, MSc Systems Biology and MSc Imaging Engineering portfolios. As a Program Director, she measures and implements constructive alignment of intended learning outcomes, teaching and learning activities and assessment, and prepares programs for (re)-accreditation. She is also responsible for setting assessment policies for the programmes. Prior to joining Maastricht University, she was an Assistant Professor of Teaching in the Department of Molecular Biology and Biochemistry at UC Irvine, California, USA, where she oversaw the Department's microbiology curriculum and laboratories and provided training in evidence-based teaching and assessment practices for teaching assistants and new staff.
Duration
2 x 1,5 hour online workshop (on 3 and 10 June)
Including the intake and assignment this two-stage workshop could be considered to account for 5 CPD hours.
PLEASE NOTE that this is a two part workshop, in English and planned to take place online via Canvas and Zoom on 3 & 10 June 2022. You will receive the exact details in an outlook invitation prior to the event.
Activity full or can't make this date? Then sign up for the waiting list and we'll let you know as soon as this event is scheduled again.
All spots have been filled.
Designing aligned formative and summative assessments (3 and 10 June)
Start Time: 9:00 am
End Time: 10:30 am