CPD Workshop:  Grade Analysis
Description
Making fair judgments and setting fair assessments of student performance is a challenging task for teaching staff.  From clearly communicated learning goals, grading criteria, answer keys, assessment plans and rubrics, teaching staff employ a variety of tools during their courses to ensure their assessments are transparent, valid and reliable.  But what happens after these courses have finished, when all assignments have been submitted and all grading has been completed?  At this point it is still essential to conduct item and grade analysis to consider the meaning behind test results and make further improvements to assessments in the future.  As an examiner, what can student results tell you? Are the scores higher than expected, are more students failing than usual, is the distribution of results non-Gaussian, should certain patterns in the data instantly ring alarm bells or can we really read anything into this at all?  In this workshop we'll discuss real cases and go through numerous examples to give you an idea of what you can glean from such data and become better informed about the quality of assessment in your departments.
This activity will be offered on site (at EDLAB) on the 10th of November 2021 from 10.00-12.00 CET and you can sign up below.
Intended learning outcomes
In participating in this CPD activity, you will be able to:
… understand the basic principles of grade analysis such as reliability and validity,
… read and interpret a test analysis report,
… better judge the quality of an exam,
… better judge the standard setting and its consequences.
About the trainer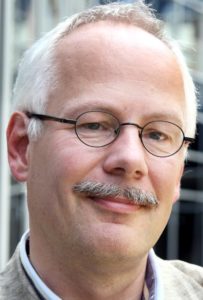 Jeroen is assistant professor at the department of EDUC at FHML. He is psychometrical advisor for the Taskforce Assessment of the FHML and for the national Inter-university workgroup Progress Testing Medicine (WIV).
Duration
1 x 2 hour workshop
Costs
Due to the continuing challenges arising for our teaching staff due to the COVID-19 situation and in order to provide quick and essential teacher support, EDLAB is able to offer this course to you free of charge.  Please note however that we have paid to develop and offer this session together with the trainer, so if you sign up but cannot attend, we would greatly appreciate it if you could give us at least 4 days' notice so that we can advertise your spot to others who may be interested.
EDLAB reserves the right to postpone this event should a minimum of 6 participants not be reached.
PLEASE NOTE that this workshop is in English and planned to take place on site at EDLAB (TAPX, Building X, Sint Hubertuslaan 12) on 10 November 2021. You will receive the exact location details in an outlook invitation prior to the event.
Activity full or can't make this date? Then sign up for the waiting list and we'll let you know as soon as this event is scheduled again.
CPD Workshop: Grade Analysis
Sign up below...
November 10, 2021
CPD Workshop: Grade Analysis
Start Time: 10:00 am
End Time: 12:00 pm
Available Spots
3 Filled, 9 remaining: Sign up »