Creating and Using Rubrics for Assessment
19 June 2023
Rubrics are valuable assessment tools that reduce subjectivity in grading, make learning criteria transparent and inform students about their performance and learning needs. This is only true, however, if they are well written. Hastily constructed rubrics may be difficult to use, difficult to understand, and obscure what actually matters in the assignment. In this session, we look at the common practical problems of rubric design and how to make your rubrics as user-friendly and learning focused as possible. Please bring with you a rubric of your own you would like to improve, or someone else's rubric you would like to improve.
At the end of this session you will be able to:
Identify evaluation criteria for a rubric
Draft suitable descriptors
Revise and improve existing rubrics to make them more effective
This activity will be offered on-site (at EDLAB) on June 19, from 11.00-13.00 and you can sign up below.
About the trainer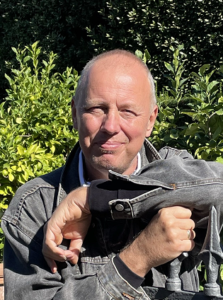 John Harbord is Academic Writing Advisor at FASoS and a member of the FASoS Assessment Support Team. He has some 25 years' experience in giving feedback on student writing and training academic staff to give effective feedback. He also provides student workshops on how to give effective peer feedback, and how to use and learn from feedback received.
Sign up below...
June 19, 2023
CPD Workshop: Creating and using rubrics for assessment
Start Time: 11:00 am
End Time: 1:00 pm
Available Spots
5 Filled, 10 remaining: Sign up »