CPD Workshop: Student evaluations – What they can tell you and what they can't
13 October 2022
Student evaluations of teaching play an important role in the process of evaluating and improving instruction. Collecting reliable and valid data about teaching has become a common practice within Higher Education to make well-informed decisions about course (re)design and teacher's careers. Over the past few years, growing concerns have been expressed whether student evaluations of teaching can be used as diagnostic tools or whether they are increasingly misused for administrative purposes. It goes without saying that both students and teachers should benefit from valid feedback sources to maintain and improve education. This requires a critical examination of the why, what and how we are collecting such feedback. The present workshop will address the issue of how to improve our feedback practices at UM such that it helps students and teachers to monitor and improve education. After a brief introduction, participants will have ample opportunities to develop ideas for improvement, and assess them against criteria for proven feedback practices.
Learning outcomes: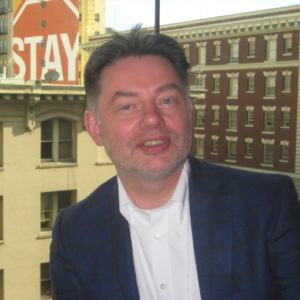 Prof. Dr. Wim Gijselaers holds the chair of Educational Research at the Department for Educational Research and Development, School of Business and Economics, Maastricht University, the Netherlands. His research interests include Leadership development, Organizational Learning, Team Learning, and Expertise Development. Previous research projects include: understanding the impact of learning culture on professional performance and team decision making, leadership behavior and team learning, and cognitive approaches to leadership development. His educational development work focuses on the further development of Problem-Based Learning in Business Education.
By the end of this workshop, you will be able to/have:
Acquired an understanding of creating the necessary conditions for student feedback to be effective for teachers.
Got introduced to the underlying assumptions of  using students as raters and evaluators of teaching and learning.
Engaged into a critical appraisal of what works when using student's evaluations for improving education.
Duration
1 x 2.5 hour workshop
PLEASE NOTE that this is workshop is in English and planned to take place on-campus at EDLAB on 13 October 2022. You will receive the exact details in an outlook invitation prior to the event.
Activity full or can't make this date? Then sign up for the waiting list and we'll let you know as soon as this event is scheduled again.
Sign up below...
October 13, 2022
Student evaluations: What they can tell you and what they can't
Start Time: 2:00 pm
End Time: 4:30 pm
Available Spots
7 Filled, 5 remaining: Sign up »