Interactive Reflection Session: From offline to online and back again
Description

The move from offline to online education in 2020/2021 wasn't easy, but we did it! We've learnt to facilitate effective online-, blended- and sometimes even hybrid education, as well as making use of a plethora of tools to keep our online lectures and tutorials as engaging as possible.  Despite our successes, with all the zoom-fatigue and lack of real social contact with students, it is also a huge relief to be able to step back into the physical classrooms this year.  But should everything we learnt from online education now be placed to one side, to be forgotten?
In the same way that we wanted to translate the best of our face-to-face education to the online environment 18 months ago, aren't there some effective elements of online education that we really want to continue with in our onsite education in the future?  Think about how effective breakout rooms have been, the use of in-class polls, online quizzes and interactive tools such as wooclap or jamboards, and how easy video material is for students to review at their own pace.  But how can we simulate breakout rooms in physical lecture halls or in tutorials where space is limited?  How can we get the balance right between face-to-face lecturing and using pre-recorded video materials?  In this CPD activity, we'll discuss your questions, ideas and challenges in going from offline- to online education and back again. The session will be an interactive reflection session, which is an open format in which we invite you to actively participate and share your best practices and ideas with fellow participants.
This interactive reflection session will be offered online (via Zoom) on the 28th of September from 15.00-16.30 CET, and you can sign up below.
As a follow up to this session, you may also like to sign up for the waiting list for our future activities on designing blended learning courses.
Intended learning outcomes
In participating in this CPD activity, you will be able to:
… reflect on what you consider to be effective face-to-face teaching and learning,
… identify the benefits of online tools you have used in the last 18 months on the learning experience,
… develop a range of different teaching and learning activities to stimulate student engagement,
… decide what tools you want to use to stimulate interactive and collaborative learning.
About the Moderators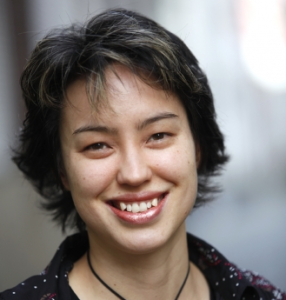 Donna is a trainer and training developer, responsible for Continuing Professional Development (CPD) at EDLAB.  She is a former Physics Lecturer, BKO Trainer and Assessment Expert and still teaches electronics for the Maastricht Science Programme, as well as a number of guest lectures here and overseas.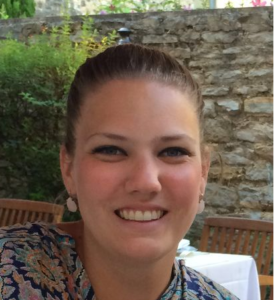 Eveline is a trainer involved in Continuing Professional Development (CPD) and a programming & logistics coordinator at EDLAB. After becoming a primary school teacher Eveline studied developmental psychology at Maastricht University. She still teaches courses in development psychology at UM.
Duration
1x 1,5 hour session online (28 September 2021, 15.00-16.30 CET)
Costs
Due to the continuing challenges arising for our teaching staff due to the COVID-19 situation and in order to provide quick and essential teacher support, EDLAB is able to offer this course to you free of charge.  Please note however that we have paid to develop and offer this session together with the trainer, so if you sign up but cannot attend, we would greatly appreciate it if you could give us at least 4 days' notice so that we can advertise your spot to others who may be interested.
EDLAB reserves the right to postpone this event should a minimum of 6 participants not be reached.
PLEASE NOTE that the activity is in English and planned to take place online on 28 September via Zoom. You will receive a link in an outlook invitation prior to the event.
Activity full or can't make these dates? Then sign up for the waiting list and we'll let you know as soon as this event is scheduled again.
Interactive Reflection Session: From Offline to Online and Back Again...
Sign up below...
September 28, 2021
Online Session (via Zoom)
Start Time: 3:00 pm
End Time: 4:30 pm
Available Spots
7 Filled, 5 remaining: Sign up »