2 December 2021 | 13:00 – 17:00h
EDLAB Tapijn, TAPX, St. Hubertuslaan 12, 6211 KD Maastricht
Description

UM is the most international university in the Netherlands. 55% of our students coming from overseas and 45% of academic staff also stem from abroad.  This results in a lively and culturally mixed university population. This diversity can really enrich the teaching and learning environment as our students bring with them fresh perspectives and insights from their own cultural backgrounds.  It may however, also add complexity to the classroom, as different communication styles, learning preferences and working patterns can have an impact on the group dynamics and engagement in tasks or discussions.  In order to draw out the benefits of diverse groups of students and support them in working effectively together, EDLAB has developed this training session.  By the end of this workshop participants will be able to:
Explain the relevance and impact of international diversity on UM education.

Describe what culture is, how it is expressed, its characteristics and the factors which influence a person's culture.
Recognise that someone's cultural background can have an impact on their behaviour and communication.
Reflect upon how their own backgrounds and experiences have influenced their views and beliefs.
Cultivate the benefits of diversity in the classroom by using clear communication, icebreakers, observation, feedback, goal-setting and questioning techniques to help students work more effectively in mixed groups.
Please note:  Elements of this training may already be covered in some faculty BKO or CPD activities, so please check what is on offer there or what you have already covered in this regard before signing up.  This will help to prevent you from unnecessarily repeating any content.
About the trainer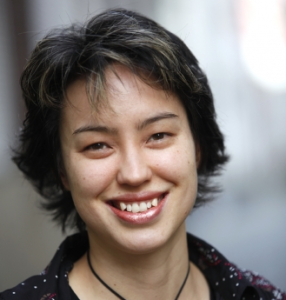 Donna is a trainer and training developer, responsible for Continuing Professional Development (CPD) at EDLAB.  She is a former Physics Lecturer, BKO Trainer and Assessment Expert and still teaches electronics for the Maastricht Science Programme, as well as a number of guest lectures here and overseas.
Target audience
Mentors, tutors, course coordinators
Duration
1 x 4 hour face-to-face workshop
Costs
EDLAB is currently offering CPD activities free of charge. Please note however that we have paid to develop and offer this session together with the trainers, so if you sign up but cannot attend, we would appreciate it if you could give us at least 5 days' notice so that we can advertise your spot to others. Cancellation without at least 5 days' notice or failure to show up may result in your department being charged the full cost price.
EDLAB reserves the right to postpone this event should a minimum of 6 participants not be reached.
Activity full or can't make this date? Then sign up for the waiting list and we'll let you know as soon as this event is scheduled again.
CPD: International Classroom Dec 2021