CPD Workshop: Course design for student engagement – What we can learn from motivational theories
Description
When designing a course we are not only deciding on the content, we are also taking decision on how we want to organise the course. Motivational theories entail many indications on how to organise a course in order to foster student engagement. What are those theories and their suggestions for practice and how do we apply those in our courses?  This session is all about digging deeper into theories for student engagement and sharing best practices.
This activity will be offered online (via Zoom) on the 7th of October 2021 from 10.30-12.30 CET and you can sign up below.
Intended learning outcomes
In participating in this CPD activity, you will:
…know about course design and how it can influence students' motivation,
…be able to apply motivational theories to own course design.
About the trainer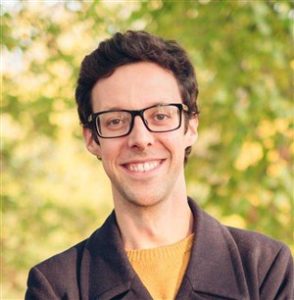 Simon Beausaert is Associate Professor at School of Business and Economics, Maastricht University. His research focus on how to support workplace learning and on fostering students' transition from higher education to the workplace. He coordinates the Learning and Development in Organizations MSc., Maastricht University, as well as the school's Learning Academy, responsible for supporting the teachers' professional development.
Duration
1 x 2 hour online workshop
Costs
Due to the continuing challenges arising for our teaching staff due to the COVID-19 situation and in order to provide quick and essential teacher support, EDLAB is able to offer this course to you free of charge.  Please note however that we have paid to develop and offer this session together with the trainer, so if you sign up but cannot attend, we would greatly appreciate it if you could give us at least 4 days' notice so that we can advertise your spot to others who may be interested.
EDLAB reserves the right to postpone this event should a minimum of 6 participants not be reached.
PLEASE NOTE that this workshop is in English and planned to take place via Zoom on 7 October 2021. You will receive the exact location details in an outlook invitation prior to the event.
Activity full or can't make this date? Then sign up for the waiting list and we'll let you know as soon as this event is scheduled again.
Sign Up
You are signing up for...
Course Design for Student Engagement on October 7, 2021
Start Time: 10:30 am
End Time: 12:30 pm