Ask the Alumni: Past learning experiences informing future teaching practices
A UM Teacher Reflection and Recharge Week Activity
Description of Activity
Teaching at UM involves a broad range of tasks and skills.  As a member of UM teaching staff, you might have to be a role model, an effective facilitator, a content creator, a storyteller, an assessor, a coach, an administrator and sometimes even a conflict negotiator.  This can be quite demanding on your energy and time.  So when teaching, where should you focus your time and efforts, what is valued or appreciated most by students and where could you possibly save time, allowing you to be more effective and efficient?
This winter edition of EDLAB's CPD Reflection & Recharge week focusses on the theme of "Changing Perspectives".  By looking at your education from another point of view, we hope to provide you with new ideas to make your teaching as engaging and successful as possible.
During this online "Ask the Alumni" session, we will welcome a panel of UM Alumni from various faculties to reflect on their UM experiences and answer various questions that you can hopefully learn from, such as:
What were the most and least beneficial learning activities they experienced during their time as UM students?
What aspects of UM education prepared them the best for their next studies or for their current employment?
How did their best teachers and supervisors help them to learn and grow most effectively?
Ample opportunity will be provided for asking your own questions.
This activity will be offered online (via Zoom) on the 11th of January 2022 from 14.00-15.30 CET and you can sign up below.
Intended Learning Outcomes 
After the session, you will be able to:
… reflect on your own strengths or tendencies as a UM teacher
… integrate the UM alumni perspective on UM education into your own teaching and/or course design
About the moderators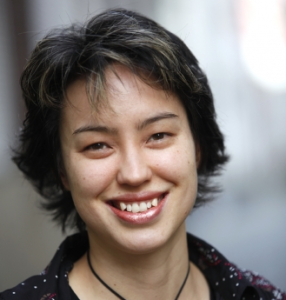 Donna is a trainer and training developer, responsible for Continuing Professional Development (CPD) at EDLAB.  She is a former Physics Lecturer, BKO Trainer and Assessment Expert and still teaches electronics for the Maastricht Science Programme, as well as a number of guest lectures here and overseas.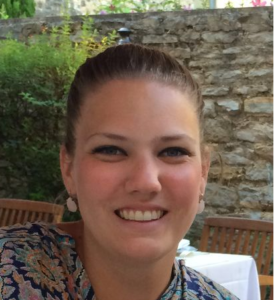 Eveline is a trainer involved in Continuing Professional Development (CPD) and a programming & logistics coordinator at EDLAB. After becoming a primary school teacher Eveline studied developmental psychology at Maastricht University. She still teaches courses in development psychology at UM.
PLEASE NOTE that this workshop is planned to take place online via Zoom and you will receive an outlook invitation prior to the event with the final details.
Costs & cancellations
EDLAB is offering you this session free of charge.
We have however, paid to develop this session  with the trainer, so if you sign up but cannot attend, please give us at least 5 days' notice so that we can offer your spot to someone else.  Cancellation without 5 days' notice, or failure to show up may result in your department being charged the full cost price.
EDLAB reserves the right to postpone this event should a minimum of 6 participants not be reached.