A new UM vision on assessment: How & Why? – Three Historic Paradigms
Description
The history of the assessment of competence is very rich. The last 40 years have seen much research and development. Some of these developments are so major that they imply different epistemologies or even paradigm shifts in our thinking about assessment.
In this session three major historic paradigms are going to be described: assessment of learning, assessment for learning and a systems integrated approach to assessment. Each paradigm will be sketched, and the major lessons learned from the research will be discussed. Reasons for the need for shifting from one paradigm to the other will be given and these will help us to explain why we have developed a new UM vision on assessment and what it means to you. The third paradigm is one which is emerging only recently. If you think of your own context, the big question is: where are you in relation to these paradigms and where would you like to go?
This session will be presented by Cees van der Vleuten with opportunities for Q&A as well as wider discussion.
About the presenter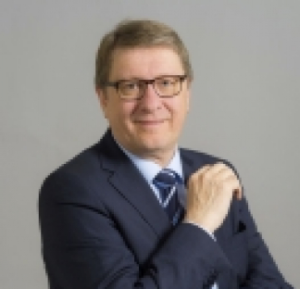 Prof. Cees van der Vleuten, PhD has been at the University of Maastricht since 1982. In 1996 he was appointed Professor of Education and chair of the Department of Educational Development and Research in the Faculty of Health, Medicine and Life Sciences. Since 2005 he has been Scientific Director of the School of Health Professions Education. His primary expertise is in evaluation and assessment. He has published widely in this domain, holds numerous academic awards, including several career awards.
A note about the costs
EDLAB is currently offering all CPD activities free of charge. Please note however that we have paid to develop and offer this session together with the trainers, so if you sign up but cannot attend, we would greatly appreciate it if you could give us at least 5 days' notice so that we can advertise your spot to others who may be interested. Cancellation without at least 5 days' notice or failure to show up may result in your department being charged the full cost price.
EDLAB reserves the right to postpone this event should a minimum of 6 participants not be reached.
Activity full or can't make this date? Then sign up for the waiting list and we'll let you know as soon as this event is scheduled again.
PLEASE NOTE that the workshop will take place on-campus at EDLAB TAPX. You will receive the exact location details or a link in an outlook invitation prior to the event.
Sign up below...
November 29, 2021
A new UM vision on assessment: How & Why?
Start Time: 1:00 pm
End Time: 2:30 pm
Available Spots
2 Filled, 28 remaining: Sign up »