Innovating education is dear to EDLAB but also to higher education institutions across Europe. The 2018 Higher Education Innovation (HEInnovate) is a two-day conference in Brussels where professionals from European higher education institutions, high-level policy-makers, professors and students come together for lectures, discussions, and roundtables in order to discuss ways of making higher education more innovative and entrepreneurial. More concretely, HEInnovate is a guiding tool to foster innovative and entrepreneurial education within higher education. During their events, they organize a HEInnovate "Hackathon" with students so as to have their perspective on what should change in teaching and learning in higher education.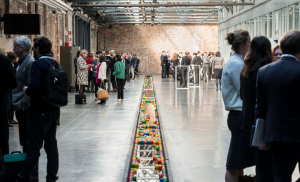 Hosted at The Egg in Brussels, this year's HEInnovate received me during mid-February as a student representative for Maastricht University. I had the opportunity to participate in the 10-hour design-thinking session with 29 other students from 19 countries in order to find solutions to current issues and ways of improving education.  We came together with HEInnovate experts, policy-makers, business stakeholders to engage in fruitful discussions and exchange ideas on the topic. EDLAB's Coordinator of Innovation, Valérie Drost, was likewise present. Through her experience in education innovation, she was able to share insights with the other participants on the role of EDLAB within the UM curricula, and of its importance in improving education.
Albeit Belgium was plunged in a national public transport strike, 30 students found their way to Brussels. The organizers of this event, Peter Baur from the European Commission, and Andrea-Rosalinde Hofer from the Organization for Economic Co-operation and Development, invited us students from different higher education institutions across Europe to an introductory dinner the evening before the launching of the HEInnovate-Hackathon. What a perfect way to break the ice with our future working mates! Having enjoyed a meal with the other students, it was time to get to work. Divided into five groups, the aim was to do a preliminary brainstorm on what we, as students, considered to be issues in our own educational system. The set-up of the discussions was similar to a Problem-Based Learning scenario at UM. We learned about each other's personal backgrounds and university systems.  With this diverse team composed of six members consisting of Bachelor, Master and PhD students from France, Portugal, Germany, Hungary, Poland and the Netherlands, and in the fields of Business and Economics, International Development, Medicine, Civil Engineering, this conference seemed promising!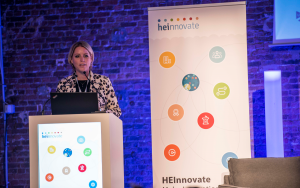 The next morning, after a few institutionalized discourses kicked off the HEInnovate, Maastricht University's Rector Magnificus, Rianne Letschert, gave a thrilling speech about how the UM education fits in this innovative and entrepreneurial mindset. As keynote speaker, she stated that "entrepreneurial doesn't just mean everyone has to become an entrepreneur, it's about people taking initiative so they can adapt to the world around them."
Following Rianne Letschert's original speech, my PhD fellow student and I briefly had to present what the Hackathon consisted in. This nerve-wracking presentation officially launched the long-awaited 10-hour Hackathon.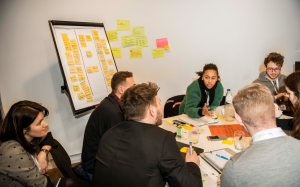 In this intellectual and cooperative marathon, all five groups had to agree on a common, concrete problem within higher education institutions so as to provide creative solutions. Fruitful discussions emerged out of this informal, fun and productive setting. Our project ideas were almost ready to be delivered to the audience.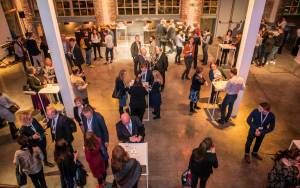 The day ended with a networking dinner allowing us to discuss with high-level policy-makers how important they thought education should be adapted in an era of growing technological means. However, the real stress-relief were the casual talks with our fellow-students, a truly remarkable experience.
One stage remained before the conference came to an end: the groups' presentation of their innovative projects. Having agreed on a World Cafe set-up to share our entrepreneurial proposals with the audience, all groups did a fantastic job at presenting and answering challenging questions from the participants. During the closing ceremony, the jury was impressed by some groups' recommendations through their easiness at being implemented in higher education institutions. With a certificate in hand and Belgian chocolates as reward, I returned to Maastricht.
The 2018 HEInnovate aimed at stimulating higher education institutions to nurture active engagement, students' initiative, to foster entrepreneurial attitudes and support incentives. Not only did this two-day conference allow us to extend our networking skills but it provided us with a foretaste of what it takes to be an impact in the future, a project we,  2018 HEInnovate students, intend to pursue.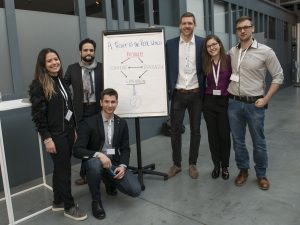 All rights reserved (c) 2018 European Commission and OECD.