How can we encourage self-reliance and social participation?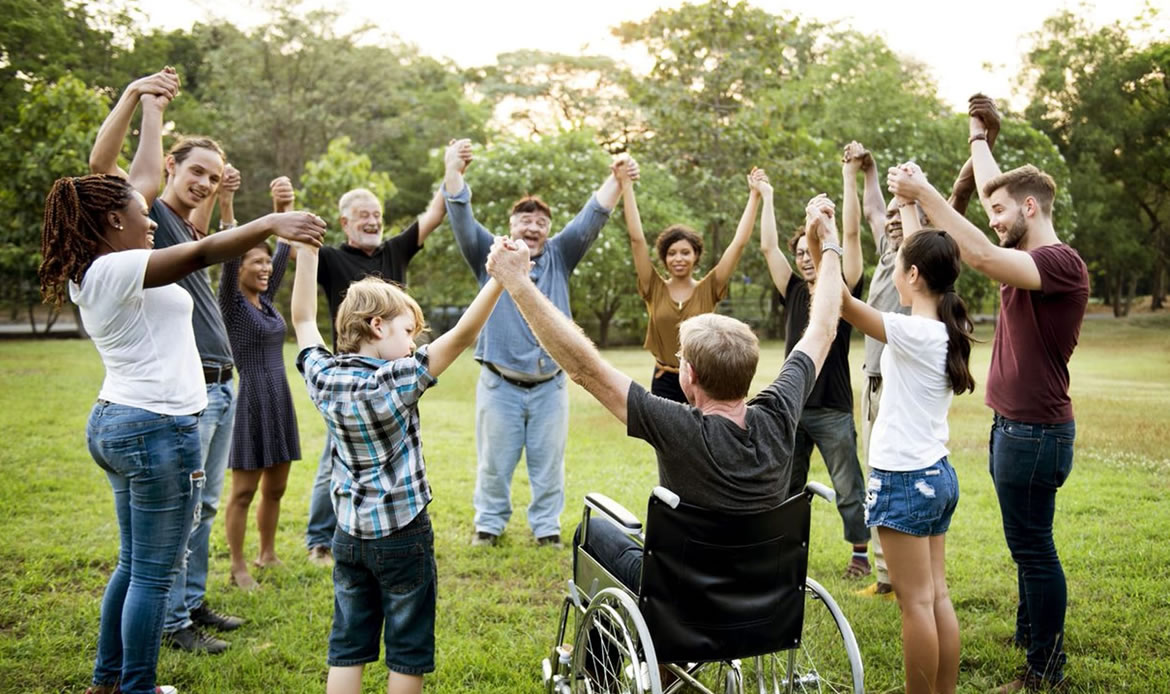 Applied research
This challenge calls for a solution and it is aimed at attempting to solve a problem.
Self-reliance is defined by independence. It is the ability to think and act without the help or influence of others, the ability to decide what you should be or do.
Increasingly, people everywhere, feel the need to be actively engaged in society and to contribute actively to both their own health and well-being and to social organisations and institutions.
This challenge focuses on how vulnerable groups and communities – for example the chronically ill, people with psychiatric disorders, but also minority groups, refugees and residents of developing countries – can continue participating actively or can be empowered to participate actively in society.
The main goal to this challenge will be to investigate the issues of self-reliance and social participation, to empower vulnerable groups and communities.
Perspectives and possible directions
This is a challenging question for researchers, and important to both society and the economy on local, national and global level. After all, self-reliance and participation in society lowers government expenditure and stimulates creativity and entrepreneurship.
Next, to that, there is a clear link between self-reliance and sustainability. For example, the Community Empowerment Network (CEN) believes self-reliance is vital for residents in developing countries to successfully govern their own lives and economies. When residents rely too heavily on outside influences, even supposedly benevolent players, such as government agencies and non-governmental organizations, they relinquish control of their resources and more importantly, their future. How can these communities be empowered and unlearn this form of dependency? The same link is shown for refugees and their ability to shape their lives sustainably when self-reliance is being stimulated.
This challenge also has important implications for health care (both mental and physical), for education and training, and for social, economic, and technological progress. It also has descriptive, normative, and design-based dimensions, such as defining the terms self-reliance and participation, and identifying what is morally right.
Design-based dimensions mainly concern education and policy-making. How can education encourage self-reliance and participation? How will greater self-reliance and participation affect policy?
Additionally, design-based research is also relevant with respect to technological advances. How can technology promote self-reliance? What happens when we ask too much or too little of people with a chronic illness or dementia, and how can we assess a person's cognitive capabilities? Does promoting self-management improve the quality of care, reduce the number of complications, and increase patient satisfaction? At what point does it become impossible for elderly people to continue living independently?