Tips for Teachers from Teachers
In the last few months we've reshaped how we deliver our education.  We've learnt to implement new tools and technologies and have stimulated learning through totally different channels than before.  In doing so we, as teaching staff, have learned a huge number of new skills, trialled and tested various teaching and learning methods and experienced for ourselves what works best for our students and our PBL approach.
This knowledge and experience is invaluable and will be of huge benefit in going forward.  Now we want to give you the opportunity to share your tips with others, so that a blended, flipped or online approach to education can be prepared and run more smoothly.
Do you or your colleagues have practical tips and tricks to share with the UM community?  If so, please send us your video or photo submissions so that we can develop this repository to inspire and help each other.
What I've learned from creating online lecture materials
In this video, Maastricht University's Educational Training Developer and Physics (guest) Lecturer (Donna Carroll) discusses what she's learned from having to create asynchronous lecture materials for her upcoming course. More specifically, Donna describes how much time it took, how she choose the best format and how she took advantage of viewing perspectives.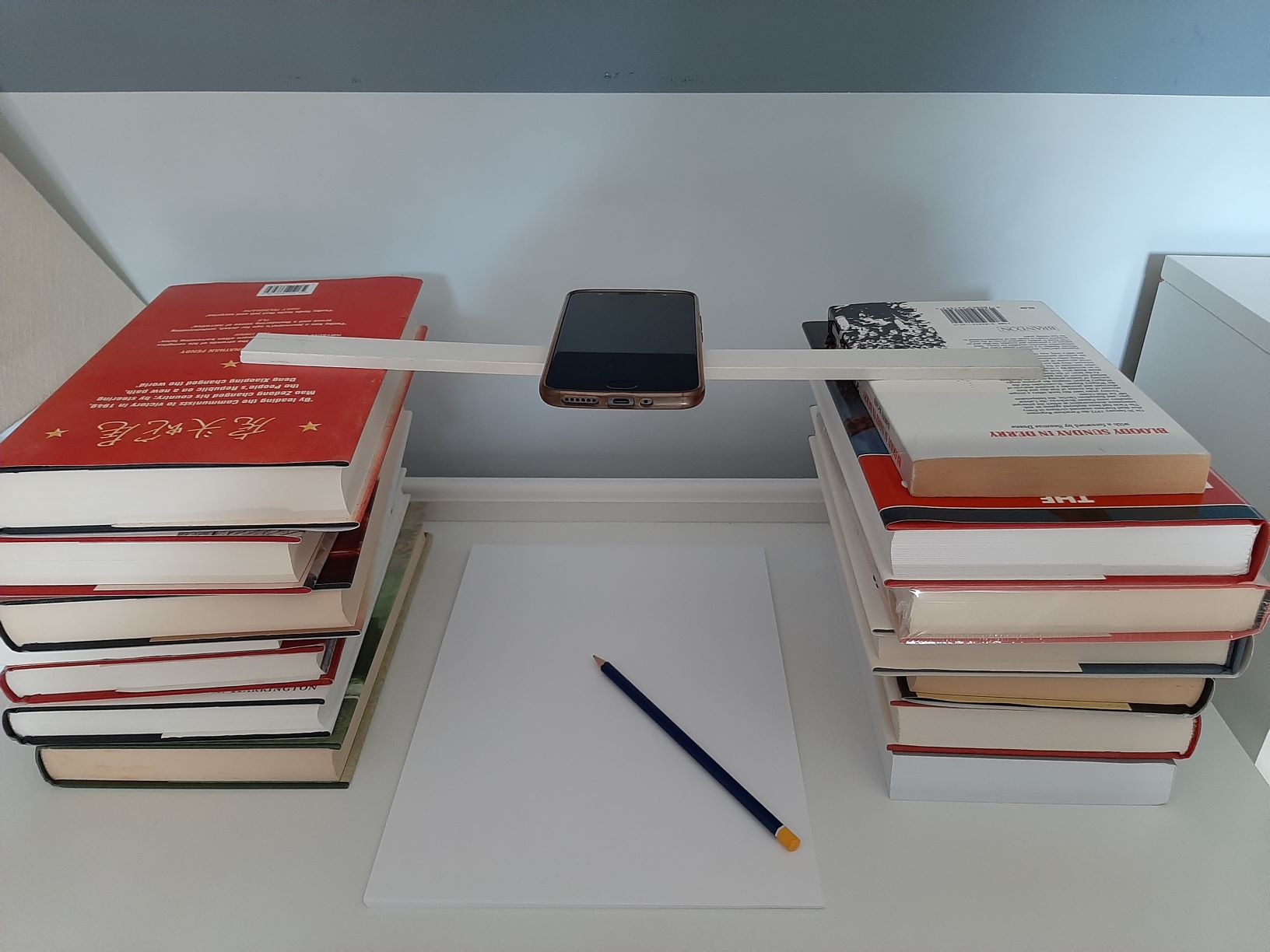 An idea for a homemade document visualiser for recording writing
Do you want to record your diagrams, sketches or calculations?  Then try this low-tech approach for recording your writing using a simple pile of books.
The videos and images are liscensed under Creative Commons Attribution-NonCommercial-NoDerivatives 4.0 International License.