Education & ICT (EDICT)
EDLAB is actively exploring the potential of Information and Communication Technology (ICT) to enhance the teaching and learning experience. In keeping with our mission to improve educational practices through the use of innovative tools, we are focusing on the intersection of education and ICT, or EDICT.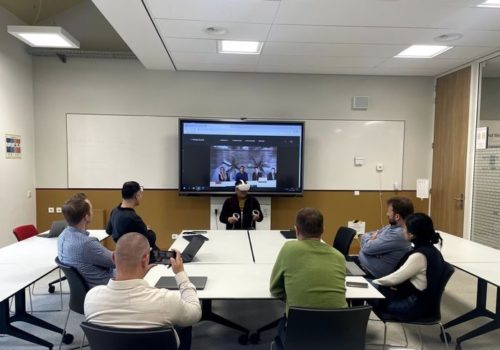 The EDICT team is dedicated to sharing knowledge and experiences in didactics and digitalisation with the UM community of teachers and education professionals.
Our evidence-based approach draws on successful results of previous and current programmes such as the Technology Enhanced Education Programme.
We are collaborating closely with the I-strategy Domain Team Education, faculty staff, and ongoing projects to identify and implement best practices in didactics related to digitalisation in education.
Our ultimate goal is to support teachers and education professionals at Maastricht University in adopting these practices to enhance the overall educational experience for students.
What can you do next?
Take a look at the UM Tool Wheel.
Join EDLAB's knowledge exchange events:
Are you missing your practice
or would you like to suggest a topic worth exploring (together)?