VR-enhanced PBL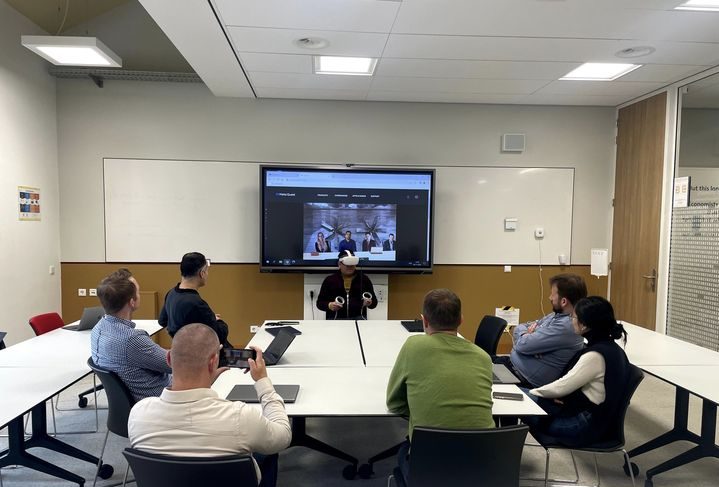 VR-enhanced PBL
Together with the VR/AR expertise centre DEXLab (SBE), EDLAB has started a project about 'VR-enhanced PBL'. This project aims to see how far VR can enrich PBL learning formats and strengthen the PBL learning principles of 'constructive', 'contextual', 'collaborative' and 'self-directed learning'.
Until the end of this academic year (2022/2023) faculties will run several pilots with VR in existing courses. With the help of VR glasses, teaching staff can make use of immersive scenarios to train professional skills and offer real-life work/learning experiences through 360-degree videos.
The main goals of the project consist in:
Developing theoretical and empirical related foundations for VR-enhanced education and a UM-wide vision of VR-enhanced PBL.
Building on UM's current VR-enhanced learning initiatives across faculties, to create an interconnected and self-supporting network of digital laboratories.
Leveraging the commonalities and differences of VR uses among the different faculties to develop synergies and learnings that can benefit the Maastricht University teaching and learning community, from students to teachers.
Fostering usability of VR, by sharing insights gathered, guidelines and best practices across multiple disciplines.
To create an equal level playing field and stimulate VR-enhanced learning, EDLAB has provided 15 VR glasses to each faculty that did not own any before.